A degree from Bushnell University is a life-changing investment in wisdom, faith, and service. It's also affordable.
At Bushnell University, we know college is one of the most important investments you'll ever make, which is why we're committed to making a degree as affordable as possible through intentional academic advising and thoughtful guidance through the array of scholarships, grants, and federal and state financial aid programs available to today's students.
When comparing costs across different universities, it can be difficult to know what's most affordable. We recommend you compare the total net price (actual annual cost of tuition, fees, housing, and meal plan after subtracting scholarships, grants, and financial aid) for each school you are considering.
Undergraduate Tuition & Fees
*Bushnell University students pay for college through a variety of sources | Outside scholarships, payment plans, veteran's educational benefits, Parent PLUS loans, private educational loans, college savings plans, grants, institutional scholarships, and more

| Expense Type | 23-24 Cost | 22-23 Cost |
| --- | --- | --- |
| Tuition (12-18 credits per semester) | $34,500 | $33,000 |
| Food and housing (Dorm Double and Full Meal Plan) | $10,980 | $10,480 |
| Technology fee | $240 | $220 |
| Annual total | $45,720 | $43,700 |
| Average total Bushnell scholarships for first-time on-campus freshmen | $19,600 | $19,900 |
| Average annual grant & scholarship aid from all sources | $23,850 | $22,070 |
Other Common Undergraduate Expenses
Costs are subject to change annually. Estimated expenses, including those not paid directly to the University, are shown included in the overall cost of attendance for your financial aid budgeting purposes.

| Expense Type | Cost |
| --- | --- |
| Athletic apparel / Secondary insurance fee | $400 annual |
| Parking permit | $370 annual |
| Estimated Books and supplies* (not paid to University) | $1,050 annual |
| Estimated transportation and personal expenses* (not paid to University) | $2,250 annual |
Every student situation is different. Visit Bushnell University's Net Price Calculator for your own personal cost estimate.
Undergraduate Scholarships and Grants
For eligible undergraduate students, Bushnell University offers institutional scholarships, as well as access to apply for a variety of outside scholarships and grants.
Bushnell University Is Committed to Affordability
95%
of all students receive some form of financial aid
$14.8 million
in financial aid given to students annually
$7.5 million
in Bushnell University scholarships awarded each year
$19,600
average total scholarship from Bushnell for first-time freshmen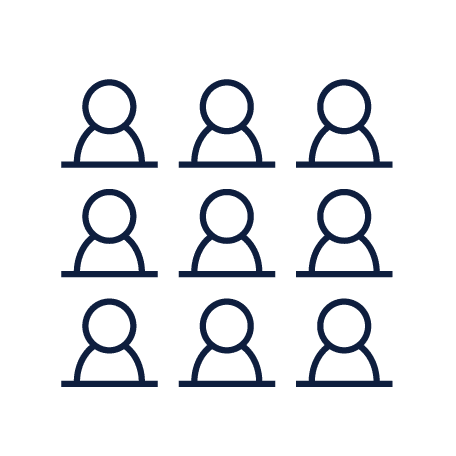 40%
of students receive Pell Grants
24%
of students receive the Oregon Opportunity Grant
$0
cost for tutoring, career services, and educational access services
Applying for Financial Aid
Designed to bridge the gap between the cost of attendance and the expected family contribution, financial aid is something many Bushnell University students rely on. Simply fill out a Free Application for Federal Student Aid (FAFSA) form using Bushnell University Federal School Code 003208. Then, working with our financial aid team, we'll help you get the best financial aid package available to you, including grants and scholarships.
Student Loans
When it comes to borrowing money for school, most students start with a Federal Stafford Direct Loan and/or Parent PLUS loan. There are even private loans designed with students and parents in mind. Best of all, most students do not begin making payments until after graduation.
Federal Stafford Direct Loans
Available to all eligible students who enroll at least half-time (6 credits/semester). Loan amounts range from $3,500-$7,500 depending on your year in school.
Subsidized loans are based on need as determined by your FAFSA. Interest is subsidized while you're in school.
Unsubsidized loans are not based on need and the interest is not subsidized while you're in school. An additional $4,000-$5,000 in unsubsidized loans is available to independent students or students whose parents are ineligible for the PLUS loan.
Payments do not begin until six months after you graduate, withdraw from school, or fall below half-time status. A Master Promissory Note and Entrance Interview are required before your first semester at Bushnell University. For additional information regarding terms and conditions of the Federal Stafford Direct Loan Programs, please visit Federal Student Aid.
Parent PLUS Loans
Available to parents of dependent undergraduate students who are enrolled at least half-time. This loan is in the parents' name and a credit check is required. PLUS loans can be borrowed up to the difference between the cost of attendance and any other financial aid the student is receiving. Instructions for completing the PLUS loan request and Master Promissory Note can be found on the Forms page. For additional information regarding terms and conditions of the Federal Parent PLUS Loan Program, please visit Federal Student Aid.
Private Loans
Students seeking to borrow additional funds but who have exhausted all resources from the Federal Stafford Direct Loan programs may wish to consider borrowing from a private lender. This loan requires a credit check and often a cosigner. You may borrow up to the cost of attendance minus any other financial aid received. Interest rates are variable and other rates, terms, and conditions will vary by lender. We encourage you to shop around for the best loan to fit your needs.
Work-Study Program
Put in an average of 10 hours per week on campus and you could earn wages up to the amount of your Work-Study award.
Download the Bushnell University Student Employment Application, fill it out, and digitally sign where indicated. Update your resume and have it ready to upload. Save all documents to your computer.
Log onto Handshake to upload your completed application and resume to your profile. Then search and apply for available positions beginning August 10, but no later than the application deadline of August 22.
Each department reviews received applications and contacts qualified applicants.
All interviews are usually completed the first week of the semester.
Review the Work Study Agreement (PDF) for general conditions of participating in the Federal or Institutional Work-Study Program.
Financial Aid Eligibility
Eligibility begins with enrollment. To be eligible for Bushnell University-funded scholarships or grants, students must be full-time (12 credits per semester). Federal and state grants require at least half-time enrollment per semester, with the exception of Federal Pell and TEACH Grants that can be awarded for less-than-half-time enrollment (3 credits per semester). Federal loan programs require students to be enrolled at least half-time (6 credits per semester). Withdrawing or changing your schedule during the semester may change your financial aid. Continuation of financial aid requires Satisfactory Academic Progress.
Questions?
Contact the Financial Aid Office Today.
Email: finaid@bushnell.edu
Phone: (541) 684-7201 call/text