Choose an Experience That is Perfect for You
Our campus is made up of a vibrant community committed to your academic, spiritual, and personal development as you pursue your calling. Scroll down for more information and to sign up for one of our many visit experiences.
If you have questions or need special accommodations, please contact our visit coordinator at admissions@bushnell.edu or 541-684-7201.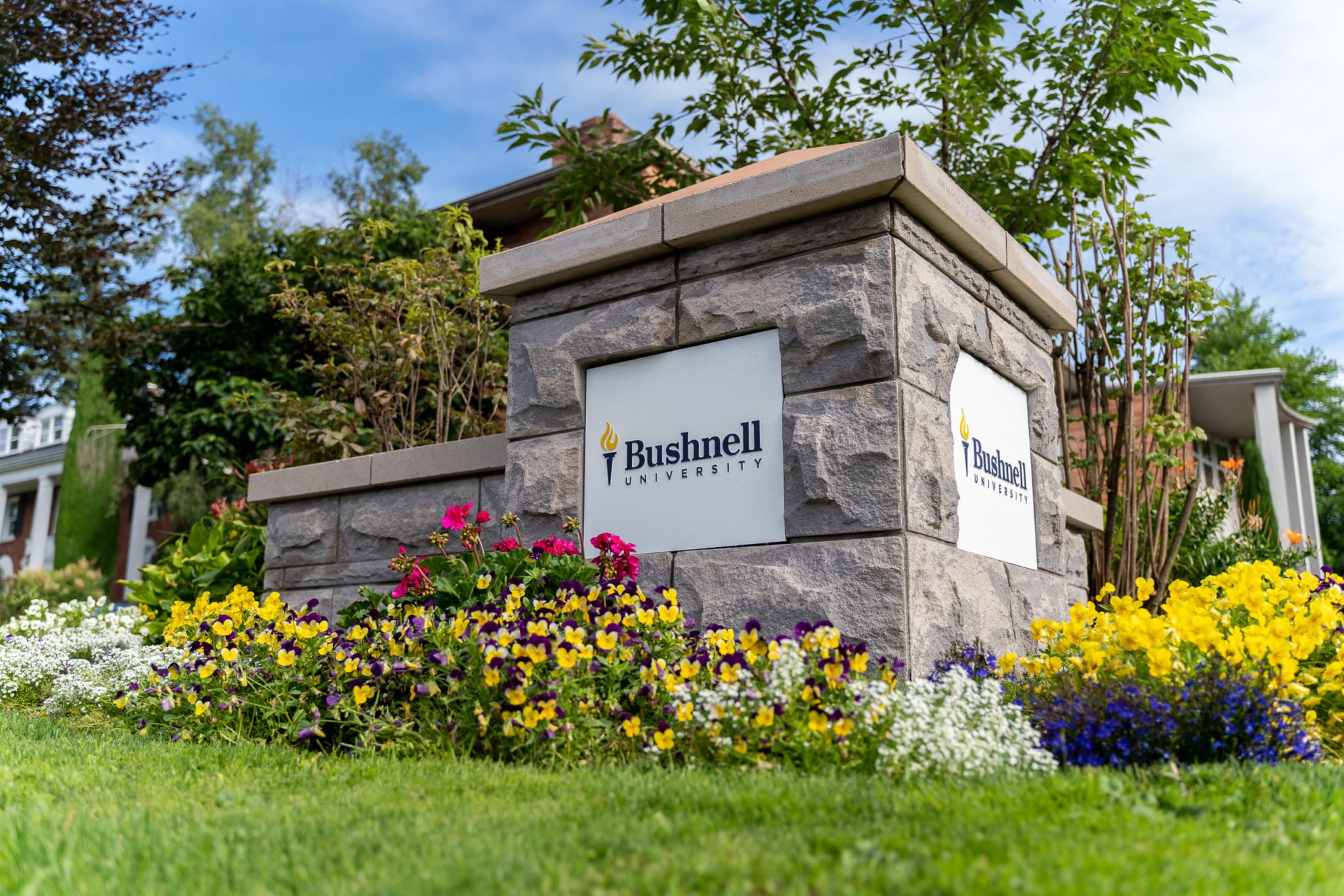 On-Campus Visits
These visits include an information session with one of our admissions counselors and a student-led walking tour of the campus. You can also request additional opportunities based on your specific interest.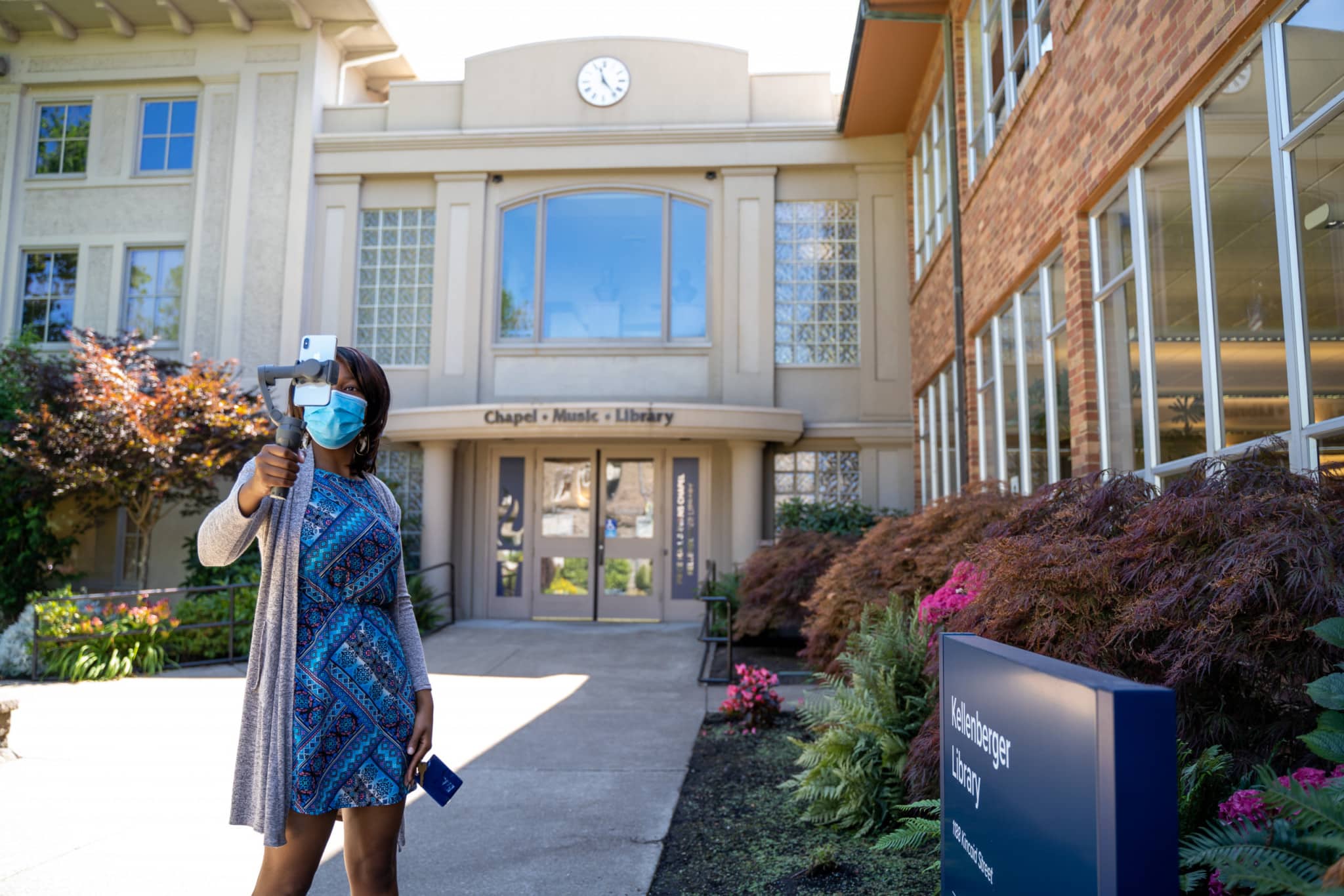 Live Virtual Campus Visits
Visit Bushnell from the comfort of your own home! These visits include a virtual information session with one of our admissions counselors and a student-led walking tour of the campus via Instagram Live/Zoom.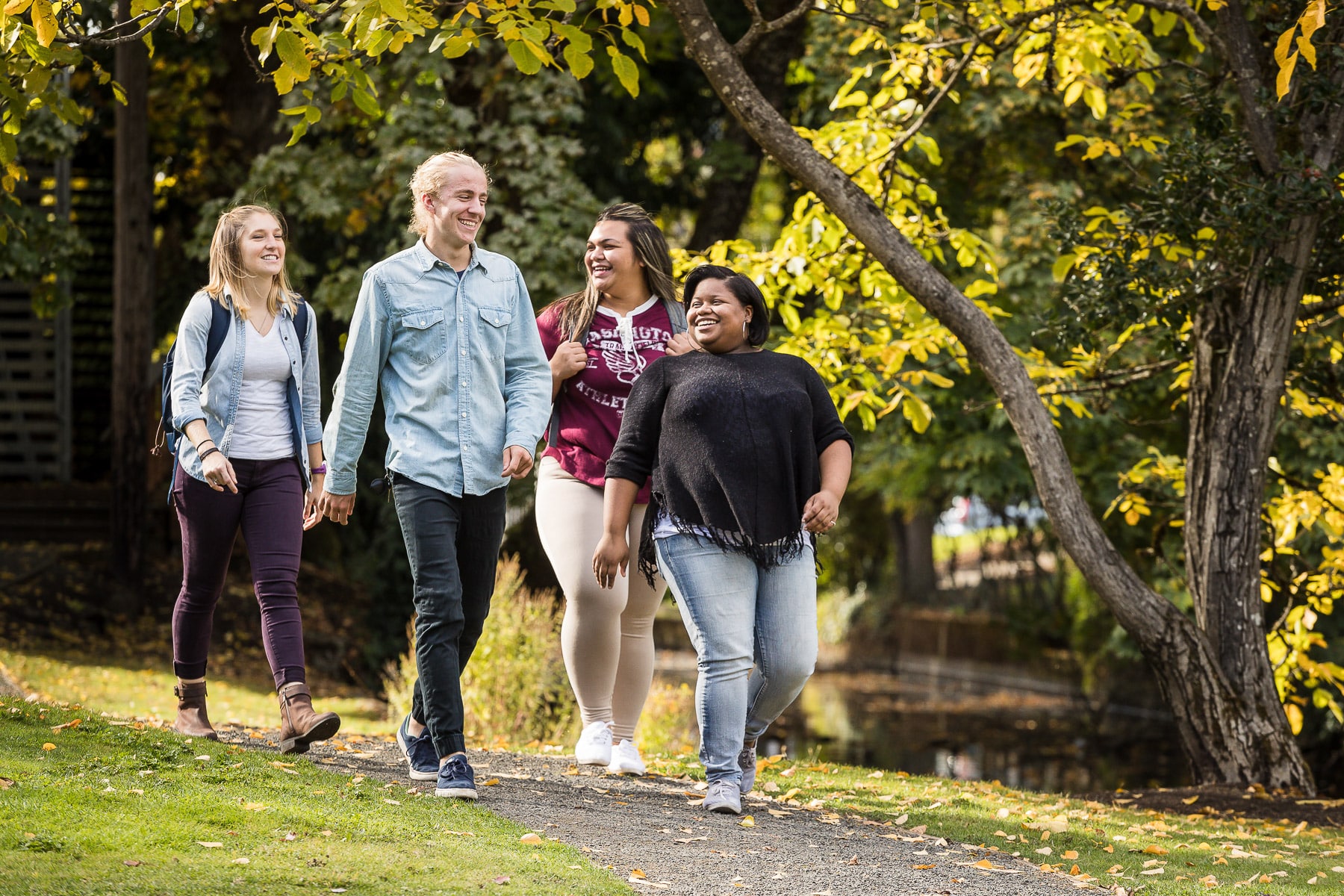 On-Campus Preview Day
Visit Bushnell University on one of our Preview Days! Come see for yourself what our university has to offer. Experience life on campus, academics, and authentic spiritual community as you join in on the rhythm of Bushnell student life.
Upcoming Preview Days:
Friday, November 3rd
Monday, February 19th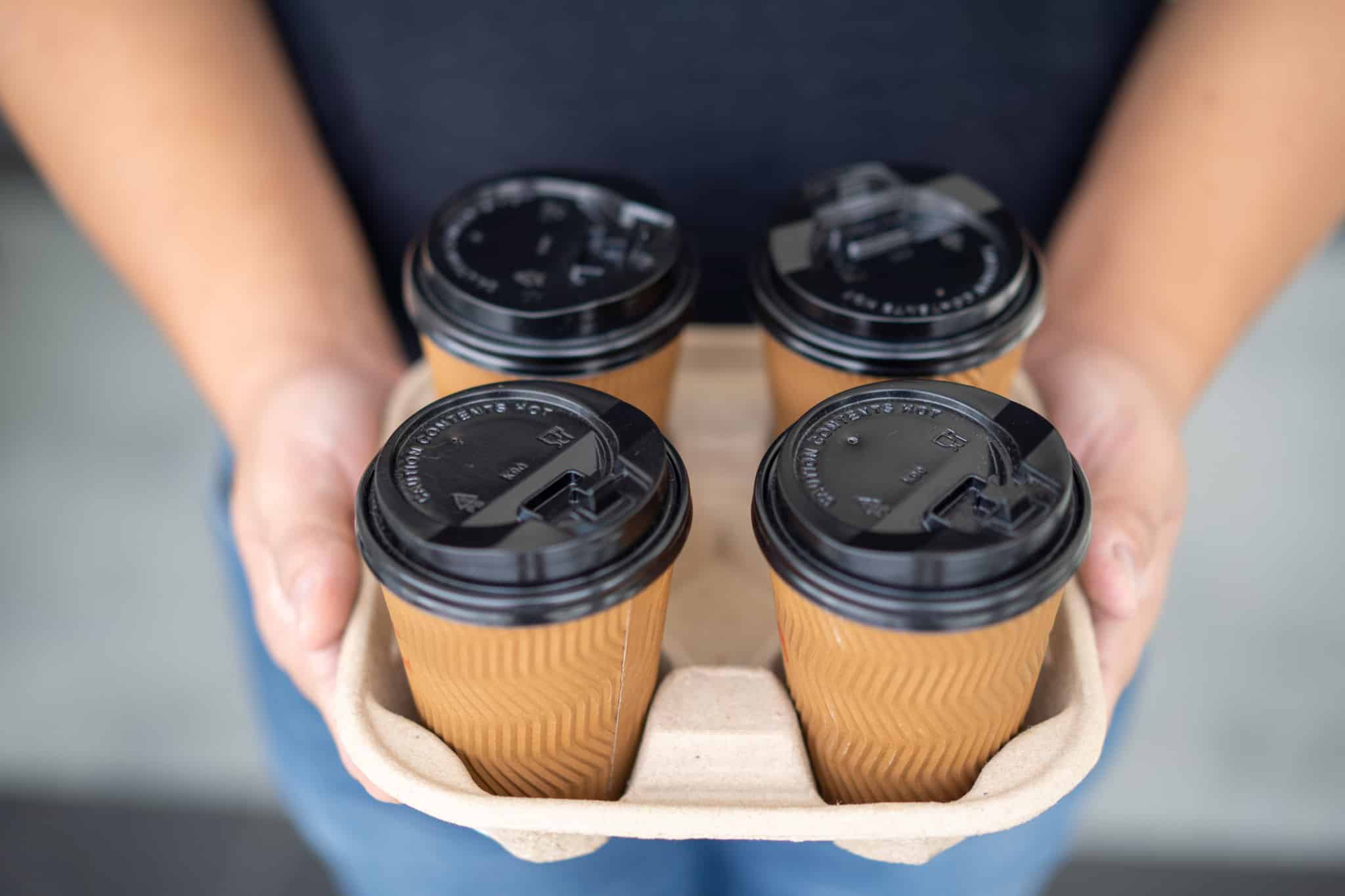 Counselor Coffee Chats
Connect individually with your admissions counselor. We can't wait to learn more about you and answer any questions you may have about Bushnell. The coffee is on us!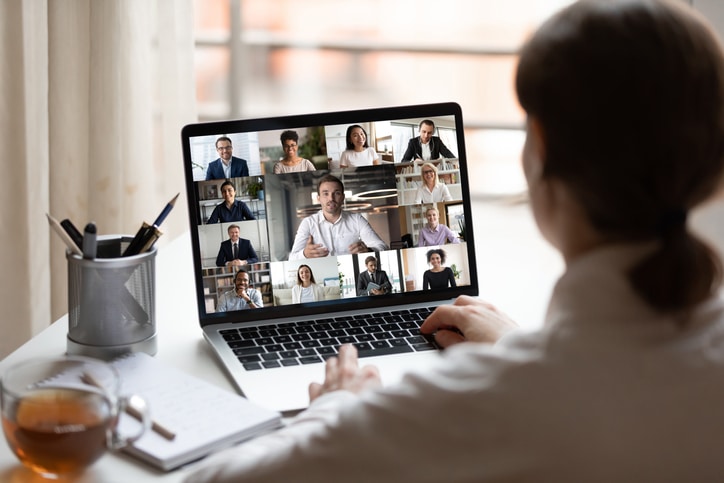 Virtual Information Sessions
Our virtual informational sessions will help you learn more about Bushnell, how to apply, financial aid opportunities, and more!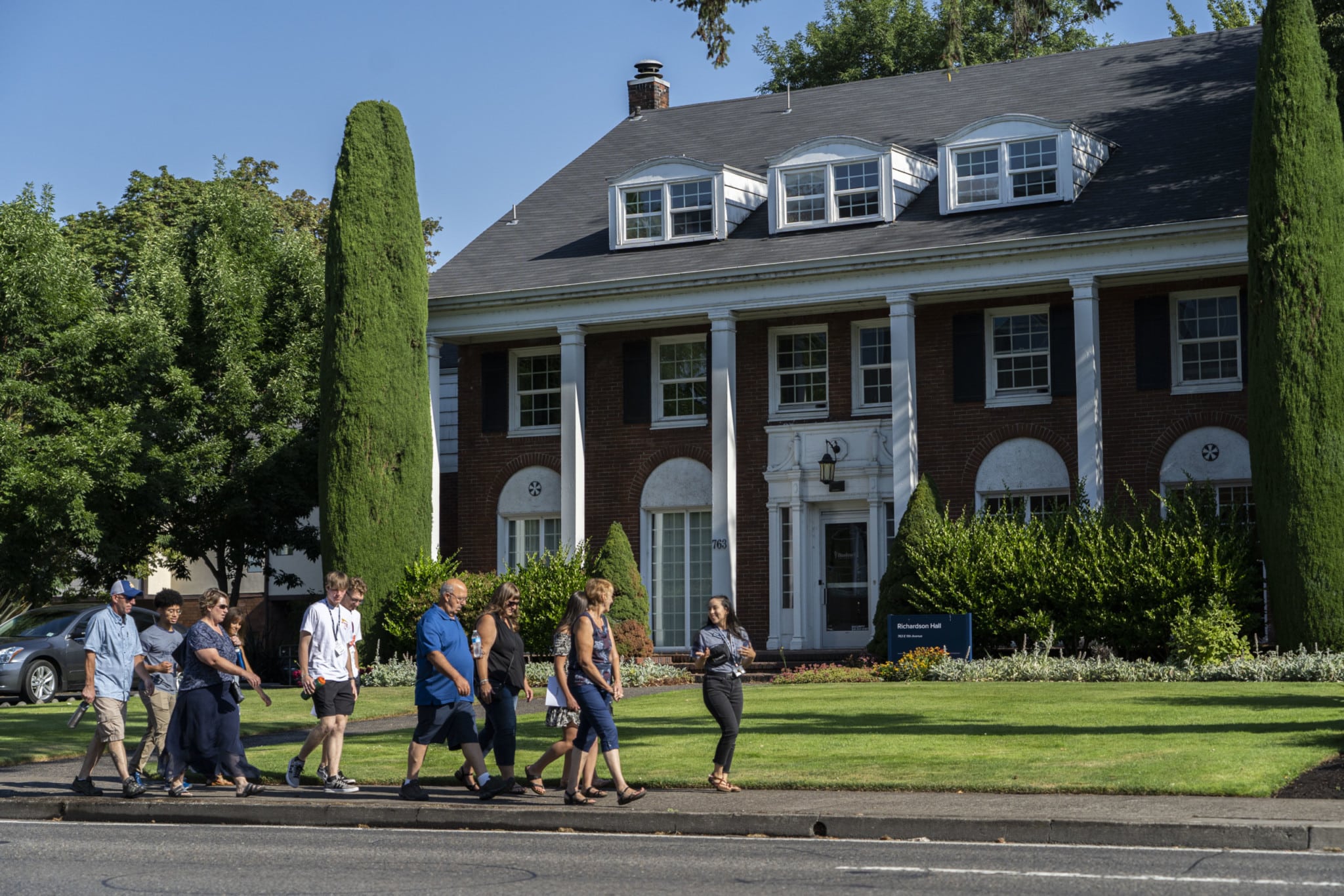 Group Visits
Group visits are a great way to introduce your school, church, or organization to Bushnell and get them thinking about their college journey. Please submit a Group Visit Request Form at least three weeks prior to the date of your intended visit.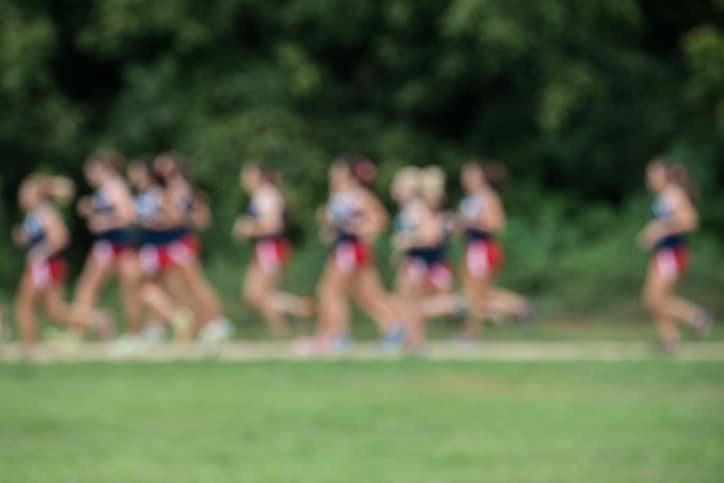 Athletic ID Camps
Throughout the academic year, various programs across the Bushnell athletic department will offer camps on campus. The camp serves as a great opportunity for prospective student-athletes to allow their skills to shine in front of the coaches at Bushnell University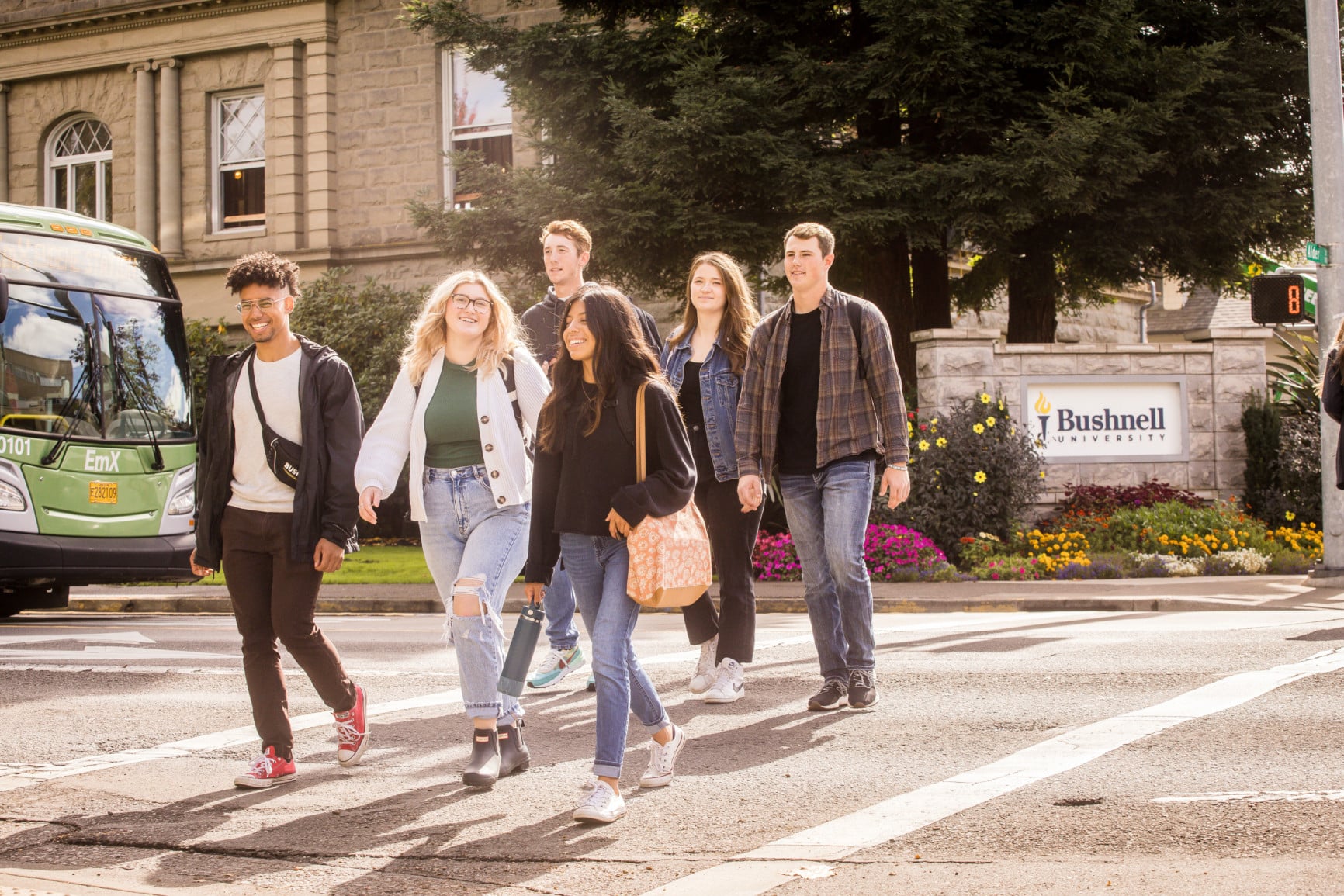 OPCW 2023
You are invited to come ask questions and discover why Bushnell University is right for you during Oregon Private College Week (OPCW)! Sessions are held concurrently on 12 campuses statewide.
July 24 – July 28, 2023
9am-11:30am & 2pm-4:30pm
Explore the Bushnell University Campus from Home
LOCATION
Bushnell University is located in Eugene, Oregon in the beautiful Pacific Northwest. Situated in the heart of Eugene's University District, just across from the University of Oregon, Bushnell University offers easy access to student-focused amenities such as shopping, eateries, bookstores, coffee shops, and much more. Eugene sits approximately 100 miles south of Portland and is home to some of the nation's best outdoor adventures. From Bushnell's beautiful campus, it's a short trip to the beaches of the Pacific Ocean, the fresh snow of the Cascades, or the cool waters of dozens of streams, rivers, waterfalls, and lakes.


Planning your visit
Your visit to Bushnell is right around the corner! We can't wait to meet you.
We want to make your arrival to campus as smooth as possible. We hope the info below helps do just that!
Local Accommodations
For your convenience, we have listed a number of hotels and places to stay that are close to the University. But options like Airbnb, local resorts, and clubs are also in close proximity. Check out some of the local accommodations here.
When You Arrive
All visitors should check in at the Welcome Center located in Womack Hall at 850 Franklin Blvd.
Campus Map
Guest Parking Permits
During the academic year, it is necessary to obtain a guest temporary parking permit to avoid towing. Guest permits are issued at the front desk of the Welcome Center in Womack Hall.