Parking Permits
During the academic year, it is necessary to obtain a guest temporary parking permit to avoid towing. Guest permits are issued at the front desk of the Welcome Center in Womack Hall (See #1 on the campus map below).
Additional Parking in the Area
Bushnell University shares the neighborhood with the University of Oregon. For additional parking near any of their buildings, please see their parking information page: https://transportation.uoregon.edu/visitor-parking
Bushnell Campus Map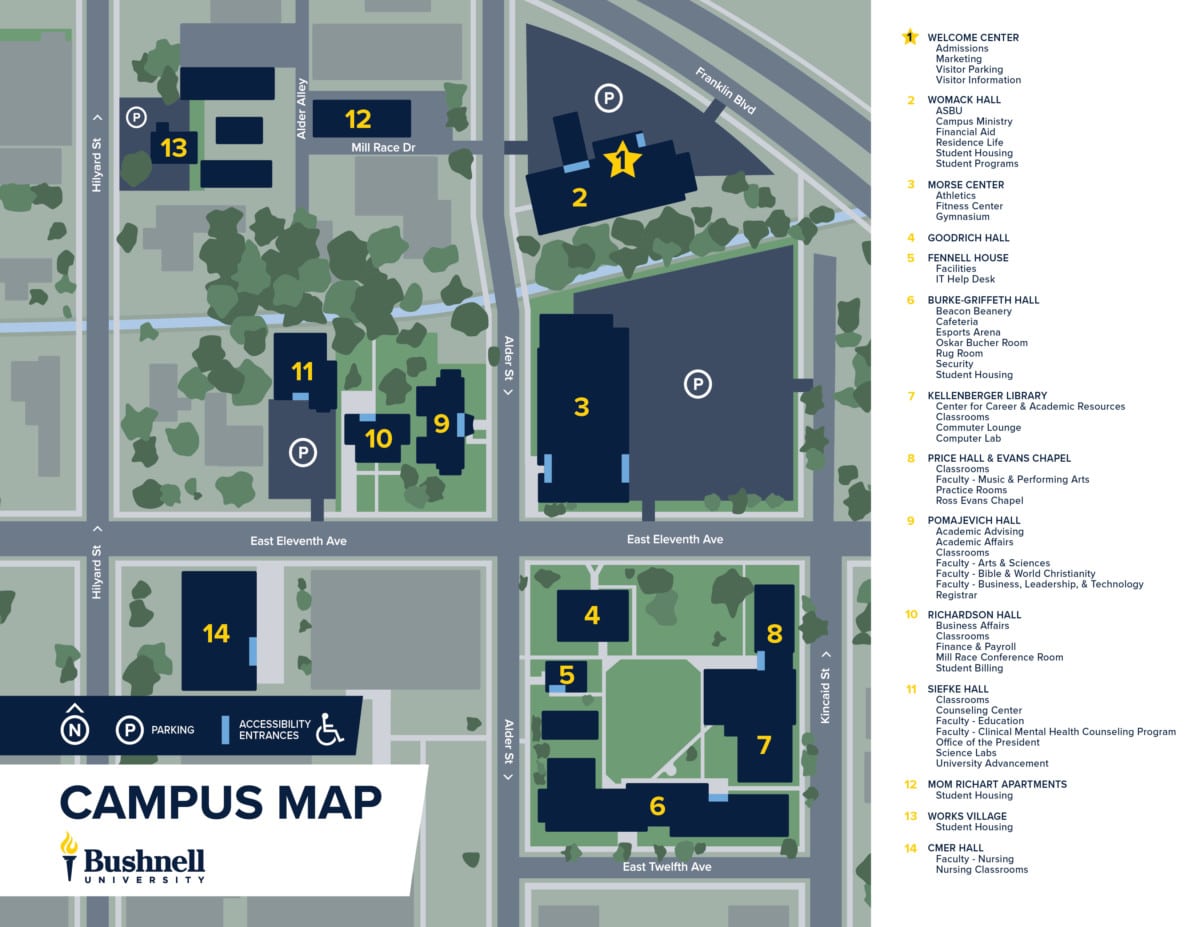 Download a printable copy of the campus map
Parking Tickets
If you receive a parking ticket on the Bushnell University campus please use our Parking ticket form.