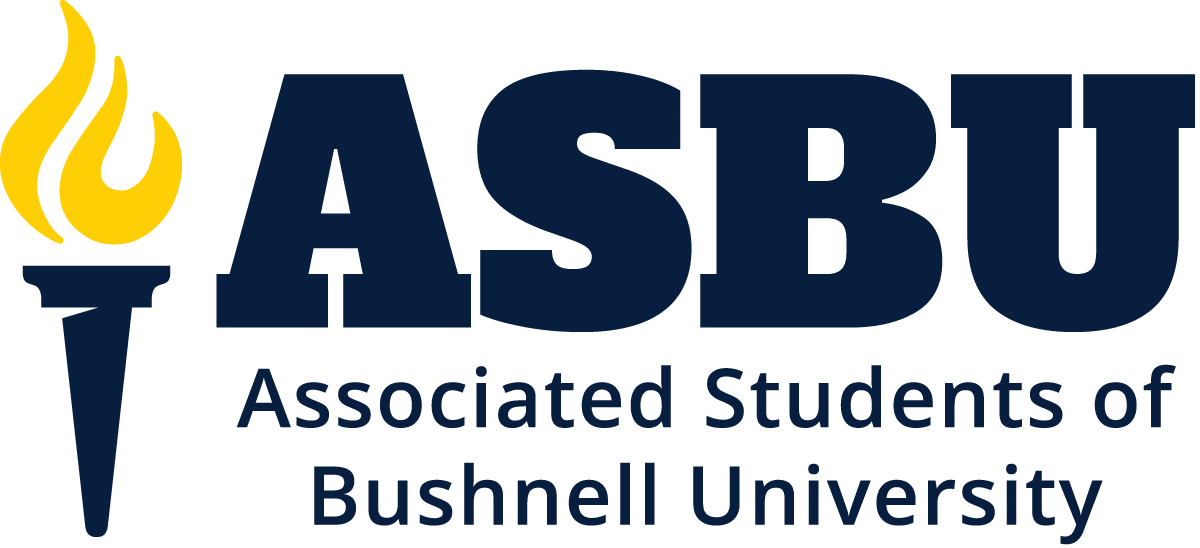 We, the students of Bushnell University, strive to ensure a voice in institutional affairs and protect the interests of the students. We do our best to provide for the spiritual, intellectual, physical, and social development of the students of Bushnell University and promote positive communication between students, administration, and staff.
What is ASBU?
The Associated Students of Bushnell University (ASBU) is the official organization that exists to serve the undergraduate students. ASBU regularly meets and works with administration, faculty, and staff to represent student perspectives and concerns regarding institutional affairs. It is made up of Class Representatives, two At-Large Representatives, three Executive Vice President's, the Controller, and the ASBU President. The objective of ASBU is to encourage students academically, spiritually, and socially.
ASBU Committees
ASBU has three standing committees – the Activities Committee, the Academic Committee, and the Campus Environment Committee whose work is to ensure that the voices of Bushnell University students are heard. The duties of the committees are the following:
The Academic Committee
The Academic Committee addresses issues related to curriculum, learning resources, faculty issues, and educational policies.
The Campus Environment Committee
The Campus Environment Committee addresses issues related to physical campus improvements, residence life, and food services.
The Activities Committee
The Activities Committee hosts events plan community building events and encourages broader community involvement, awareness, and service at Bushnell.
How to Become a Part of ASBU
There are many opportunities for students to be involved and a part of ASBU. The leadership roles include positions in the Executive Cabinet (President, Vice President of Academics, Vice President of Environment, Vice President of Activities), Senate (Class Representatives and At Large), and Controller.
To be an Office in an Executive Cabinet or Senate Position, students must attend an informational session hosted by the ASBU. Then they must formally declare their desire to run through a simple application process. After a period of time allotted for campaigning, the student body is invited to vote for one of the individuals running for each office.
The Controller is hired by the Executive Cabinet of ASBU. Those interested in being ASBU Controller must apply and interview with the Executive Cabinet in the Spring.
ASBU Governance
The ASBU Constitution
The ASBU Constitution outlines our Vision, Mission, and Purpose.
See the full ASBU Constitution.
The ASBU Bylaws
The ASBU Bylaws serve as the standard operating rules and regulations for ASBU. The Executive Cabinet is responsible for ensuring that the bylaws are adhered to.
See the full ASBU Bylaws.
ASBU 2023-24 Executive Cabinet
ASBU President
Matthew Wilhite 
ASBU VP of Academics
Alsea Diffenderfer
ASBU VP of Activities
Stephanie Sterling
ASBU VP of Environment
Jazmyn Paul
ASBU 2023-24 Controller
Gabe Fatooh
ASBU 2023-24 Senate
ASBU Senior Representative
Zoe Tomlin
ASBU Junior Representative
TBA
ASBU Sophomore Representative
Sayer Pescosolido
ASBU Freshman Representative
TBA
ASBU At-Large Representative
TBA
ASBU At-Large Representative
TBA