Welcome to the School of Music and Performing Arts
Responsive. Engaged. Inventive.
Bushnell's School of Music and Performing Arts, as part of the College of Theology, Arts, and Sciences, provides students with the fundamental musical knowledge and performance skills necessary for an innovative music education. Within a supportive and dynamic community of industry professionals, students will receive intensive training that is distinguished by innovative curriculum and a mentorship approach to learning. Cultivate your creativity and excel in the area of Contemporary Music Industry, Christian Worship, or Music. Each degree aims at empowering students to bring personal and professional excellence for their future career.
Meet the Dean
Kelly Ballard, DMin
Dr. Kelly Ballard arrived at Bushnell University in 2021. In addition to overseeing the School of Music and Performing Arts, he teaches vocal and instrumental performance groups, worship, and general music. Kelly brings a pastoral background to teaching and hopes that each class taught in the department will be 'the best 50 minutes of a student's week.' He received the 2014 Steven Kendall Faculty Award for Excellence in Teaching at Warner Pacific University.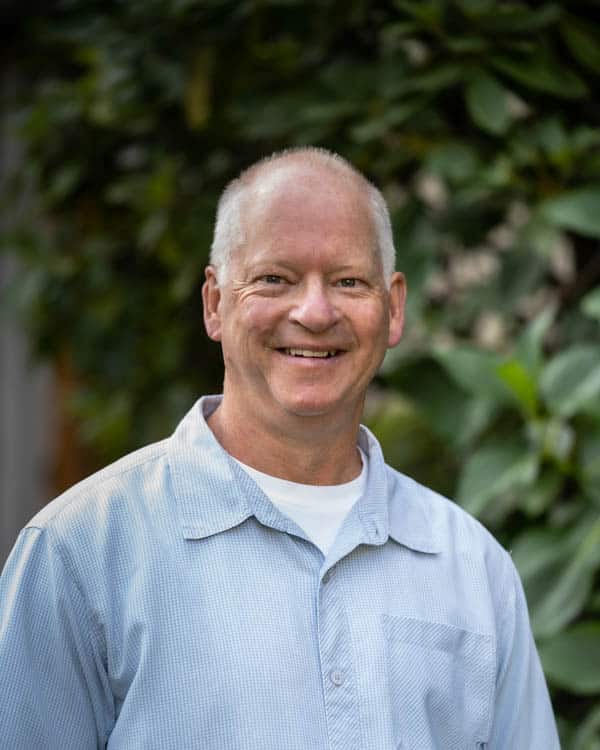 Student Testimonial(s)
-Matthew Geronimo '20, Christian Worship Major
"My experience at Bushnell has been full of exciting opportunities, fresh joys, and new challenges. I have played multiple genres of music in multiple settings, studied interesting fields of knowledge of my choosing, and worked with relatable professionals alike. I have gained proficiency in musical ability, depth in theological and worship knowledge, familiarity with academic rigor, and memories and bonds that have had and will have lasting impact on my life."
-Ariana Henton '20, Christian Worship Major
"At Bushnell, I experienced staff and faculty who truly care about each student. Because of that, the music and theology classes changed my life. Yes, the content was amazing and I'm so glad I have this knowledge now, but the people are what transformed me into a leader and servant."
–Katelyn Keeth '16, Contemporary Music Industry Major
"I was a transfer student who came in from a community college. In my first year, I found an unexpected passion for sound tech, lighting design, and using technology to lead others in worship. Bushnell's School of Music and Performing Arts equipped me to dive into a safe industry setting through hands-on experience, observation, and a great internship. Bushnell University as a whole has been an integral part of my walk with Christ, and has helped me explore my calling."
–Delaney McMahon '16, Music Major
"Being a part of Bushnell School of Music and Performing Arts for four years has allowed me not only to discern God's call on my life with greater clarity, but it's also given me practical physical and spiritual resources necessary to actually live that calling out. This program pushed me further than I knew I could go and further than I would have gone without the encouragement and support of my professors and my peers. The experiences I had at Bushnell University, surely made an eternal impact on my life."
-Jacquelyn Davis '18, Music Major
"My experience as a music major was filled with deep growth in so many ways. I grew as a musician and as a child of God. I had professors who are still my mentors and they gave me real lessons on being a worship pastor. This gave me confidence going into my current job as a worship pastor because I knew I had learned so much and that if I needed assistance, all my professors were just a phone call away for guidance and prayer."
Academic Programs
Worship Arts
Production
Composition
Performance
Music Business
Performing Arts Ensembles
University Choir
Bushnell Chorale
Bushnell Jazz Ensemble
Chamber Ensemble
The Grove Collective
Grove Live Production
Faculty
| | |
| --- | --- |
| Kelly Ballard, D.Min. | Choral Studies, Conducting, Worship |
| Gene Chin, D.M.A. | Voice, Acting, Musical Theatre, Administration |
| Nathan Poehlke, M.M. | Music Theory, Ear Training & Sightreading, Music Composition, Guitar, Bass Guitar, Instrumental Ensembles |
| Robert Ashens, B.M. | Conducting |
| Enoch Howell, CTS-D | Music Technology |
| Lynn Kane, Ph.D. | Music History, Worship |
| Emily Weinkauf Kidder, MBA.MB | Music Business, Piano |
| Cathy Patton, B.A. | Flute |
| Jen Quinnelly, D.M.A. | Voice |
| Gerry Rempel, M.M. | Guitar, Bass Guitar |
| Mark Rockwood, Ph.D. | Violin, Viola |
| Oscar Watson, B.A. | Drums |