Welcome to the School of Nursing
What makes Bushnell University's School of Nursing different than the rest?  Our School has 30+ years' experience educating working adults in a flexible and supportive academic environment that puts students first.  All nursing courses are designed to build upon current knowledge and prepare ethical nurse leaders and educators to lead the way for delivery of evidence-based, quality health care and practice within their workplace and communities.  Project-based practice experiences provides opportunity for students to devise and implement creative solutions aimed at  improving health, health outcomes, safety, and quality of nursing practice and care within their workplace and communities.
Nursing faculty are the heart of Bushnell's School of Nursing!  Comprised of experienced educators possessing expertise in a variety of clinical practice and other specialty areas, nursing faculty are dedicated to academic excellence, assisting students achieve their professional and personal goals, and carrying out the mission of the University and School of Nursing. We invite and welcome you to be a part of what God is doing here at Bushnell University as you respond to His call in your life!
Bushnell University's RN to BSN and MSN programs are accredited by the Commission on Collegiate Nursing Education.
School of Nursing Mission Statement
The mission of the School of Nursing, as an integral part of Bushnell University, is to respond to the higher educational and healthcare needs of our culturally diverse communities. We prepare ethical nurse leaders and educators to lead the way toward evidence-based, quality improvement within a variety of healthcare and educational communities. We embrace Bushnell's mission to foster wisdom, faith, and service through excellent academic programs grounded in the arts and sciences that demonstrate compassion and respect toward all people served.
Returning to our Roots
Between 1908 and 1929, Bushnell University constructed and operated the Pacific Christian Hospital—known today as PeaceHealth Sacred Heart Medical Center.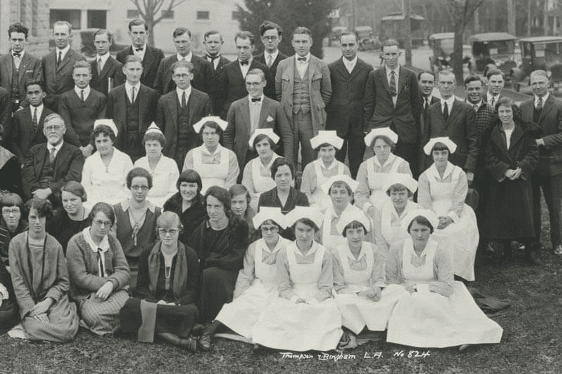 Approved States for Practice Experiences
Bushnell University is a member of the National Council for State Authorization Reciprocity Agreements (NC-SARA). Students enrolled in one of the University's online nursing programs who reside in an approved state are eligible to complete practice experiences in that state.  All other students who reside outside of Oregon should contact the Bushnell Office of Admissions at 541-684-7343 or online@bushnell.edu for more information prior to enrollment in an online nursing program.
Approved States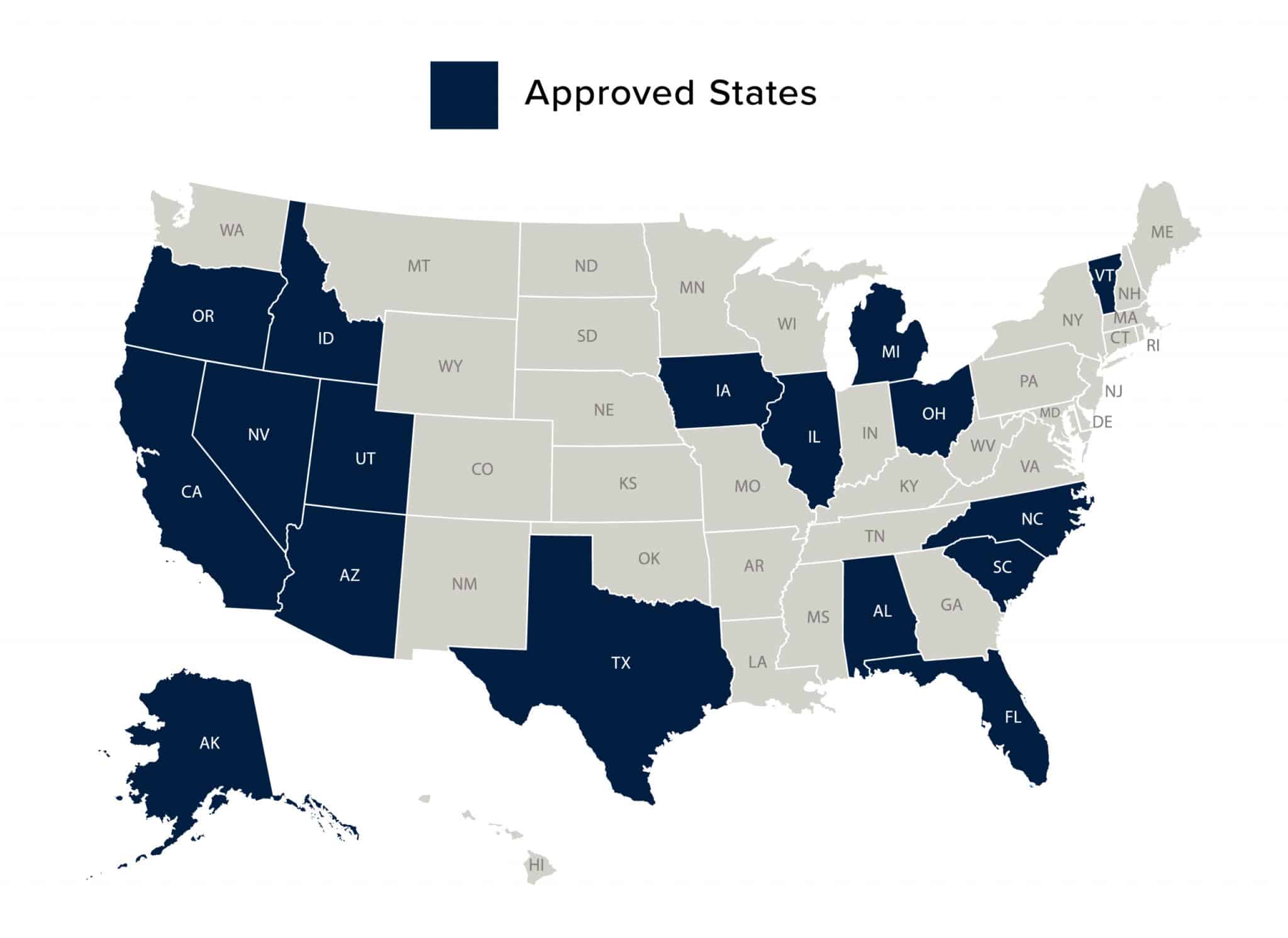 Alabama
Alaska
Arizona
California
Florida
Idaho
Illinois
Iowa
Michigan
Nevada
North Carolina
Ohio
Oregon
South Carolina
Texas
Utah
Vermont