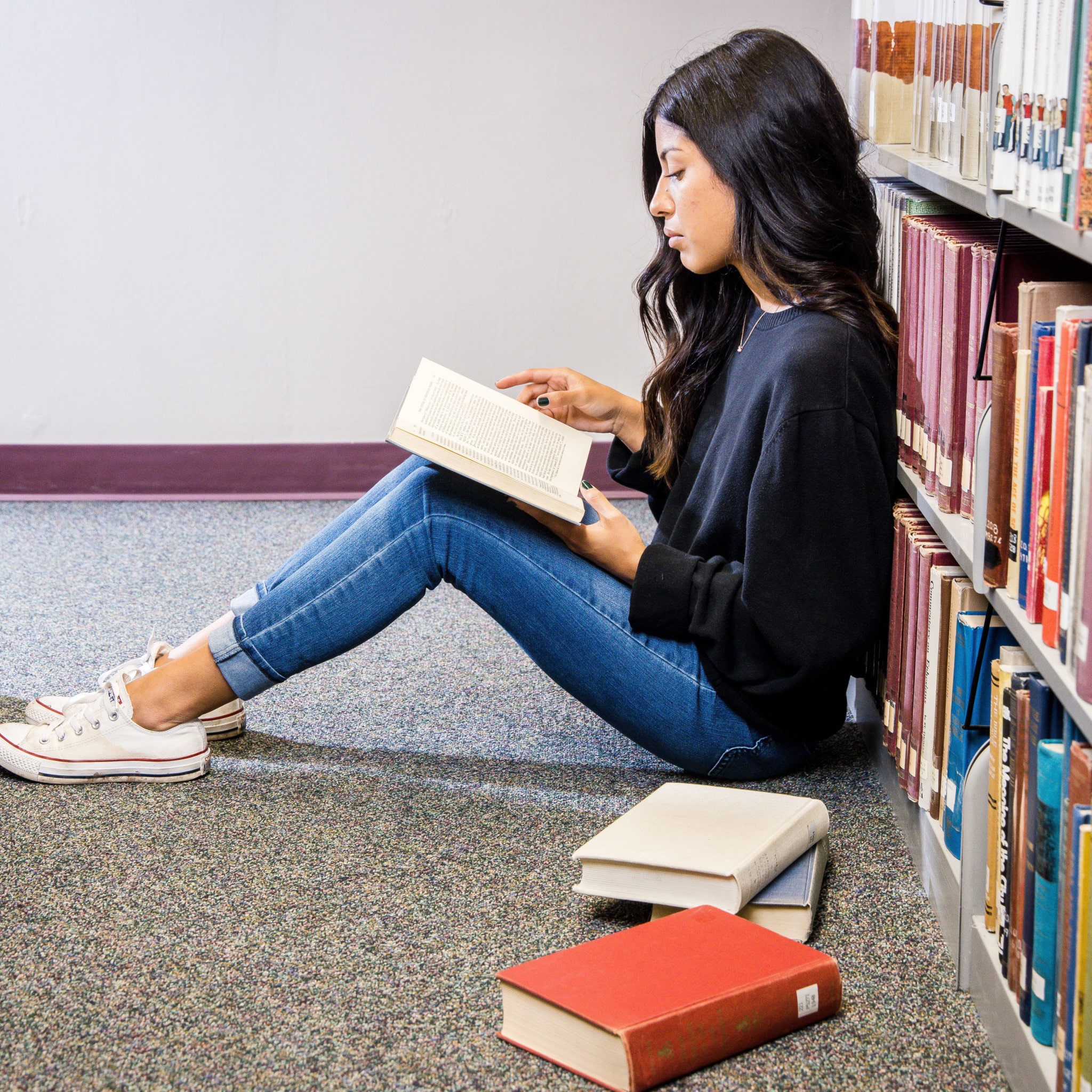 Studying English at Bushnell University equips you with skills, such as communication, interpersonal skills, and analytical skills, which are of fundamental importance both in a career and in living a meaningful life.
Writing helps us to understand and be understood. It allows us to shape, to form, to comprehend. Writing forces us to think deeply about and achieve mastery over an issue, and then to present those thoughts in a clear, logical manner for others to comprehend. Writing well requires both complexities of thought and form.
Discover More
Contact
Connie Diffenderfer, M.Phil.
Interim Instructor of English

Why Choose

Bushnell?
The English major will call students to action, and help you to make sense of the world in which we live. By revealing the deep complexity of human experience, literature enriches our understanding of the complexities in our own lives. It teaches us to see the great beauty and the deep sorrow inherent in life. Most of all, however, by revealing different truths about the world and human experience, it helps us better understand God, who as Truth and Creator continually reveals Himself in the world.
Program Overview
Majors
Minors
English
Creative Writing
Written Communication
Program Objectives
Graduates of this program will:
Communication skills: to express one's ideas with clarity and precision; to identify and be sensitive to one's audience; to write and speak incisively, persuasively, creatively
Interpersonal skills: to recognize the complexity of human experience as it is depicted in great literature; to identify and dialogue with diverse voices and ideas; to empathize with those who think differently from us
Research skills: to find an appropriate range and depth of sources; to dig deeper and identify intricacies in texts; to categorize ideas; to build upon the wealth of knowledge that already exists
Analytical skills: to see multiple dimensions of a problem; to identify and describe patterns, order, form, beauty, and purpose; to create connections—between the texts and their rich historical, philosophical, and social contexts, between the texts and their real life applications, and between texts and the Christian faith
Highlighted Courses
ENG 202 Introduction to Literature and Film
This course will consider the art of narrative storytelling in film and focus on symbols, themes, and other literary devices used in movies.
ENG 325 Christianity and Literature 
This course considers Christianity as it is presented by some of the Christian faith's best storytellers. We will explore the intersection of Christianity and literature and analyze Christian themes and theology in writers such as Dante, John Bunyan, Fyodor Dostoevsky, and Flannery O'Connor.
Beacon Points of Pride
100% of traditional undergraduates students graduate with at least 135 hours of field experience
190 company and school internship and field experience partners
The National Board of Certified Counselors (NBCC) reported a 100-percent pass rate for Bushnell students on the national exams (NCE & NCMHE) over the last year. Bushnell students score on average higher than the national averages on 12 of the 14 exam areas
According to EDsmart.org, a nationally recognized publisher of college resources and rankings, Bushnell University is ranked 2nd in the state of Oregon among fully accredited universities and colleges
Career Opportunities
Careers with a bachelor's degree in English include:
TV Producer or Writer
Technical Writer
Teacher
Lawyer
Public Relations
Research Analyst
Editor
Publisher
Librarian
Journalist
Copywriter
Author, Ghostwriter, or Freelance Writer
Professional Blogger/Web Writer
Minister
Internship Sites
Students have recently interned at book publishers in town, non-profits, magazines and college professors.
Life After Graduation
A sampling of where our graduates are employed include:
Community Service Officer, University of Oregon Police (Eugene)
Corrections Education Navigator (Portland)
Juvenile Justice Specialist (Lane County)
Influential fashion vlogger in New York City
TESOL teachers: Poland and China and other places
Additionally, some of our graduates have recently been enrolled in the following graduate programs:
University of Pennsylvania
Eastern Illinois University
University of Oregon
Slide 2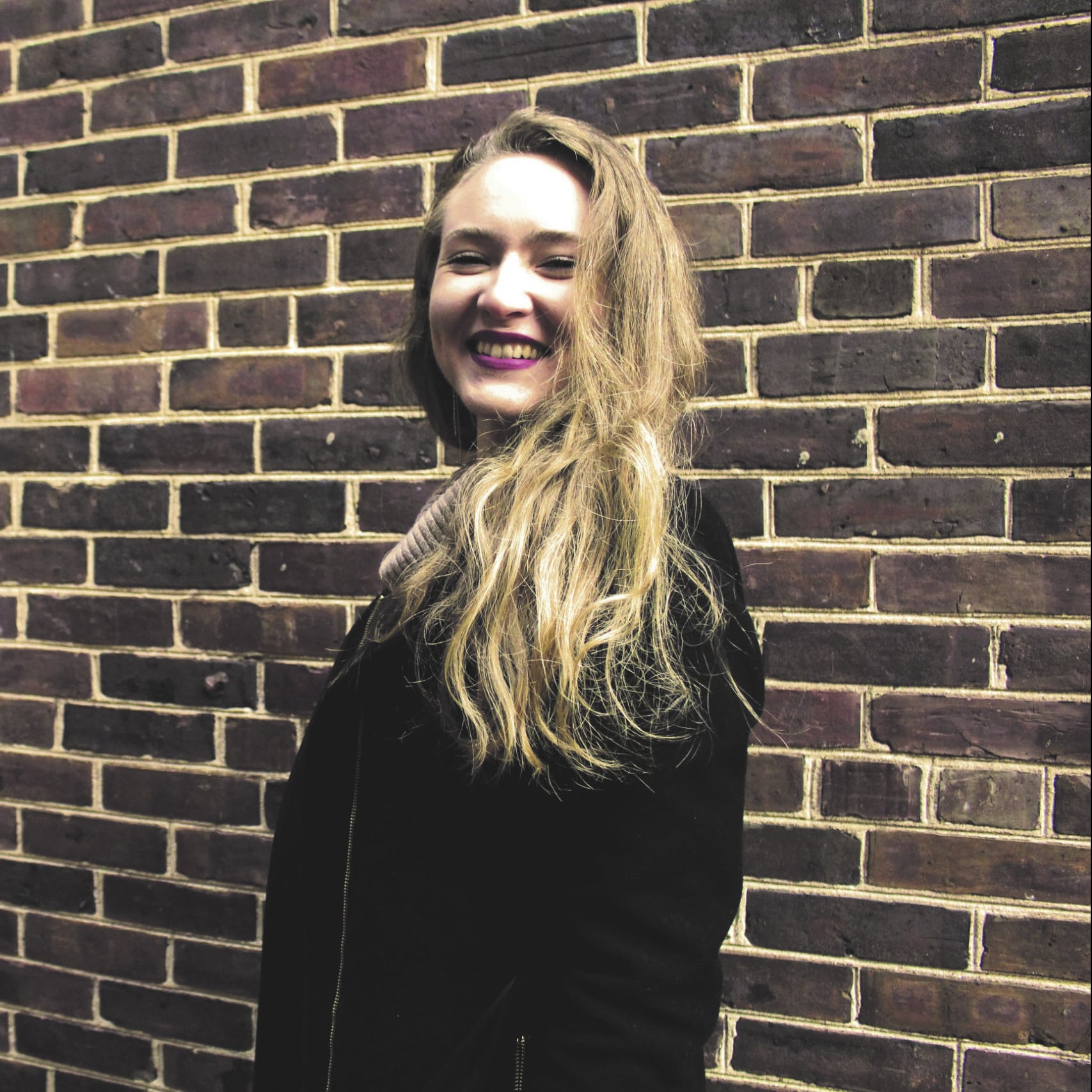 "Bushnell was a place where I could fully embrace my identity as a believer, and the English program cultivated a space for me to stretch myself both personally and academically. Through faculty mentorship, I was guided and equipped with the tools to pursue what I thought was farfetched for an incredibly timid first-generation college student."
-Gabrielle Morales '19
English Professor
Slide 1
"I always knew I wanted to be a writer, and Bushnell's Creative Writing program is helping me make that a reality. I'm able to work one-on-one with published authors and literature enthusiasts to gain the skills and experience I need for my career. The opportunities and feedback I'm getting from my classes are priceless, and I'm grateful to be able to follow my passions in a place that does everything it can to help me succeed." 
-Jessica Woods, Class of 2024