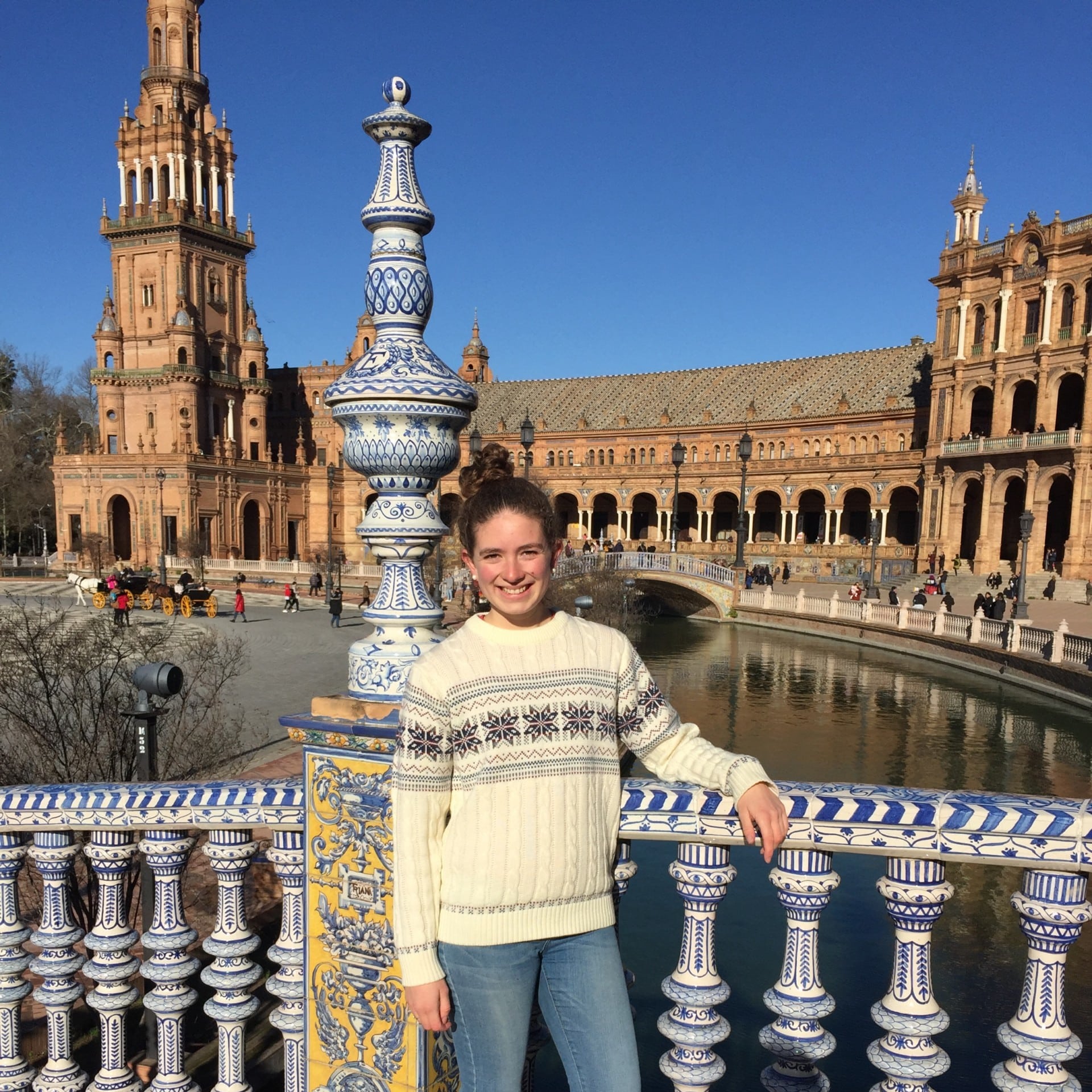 Spanish is the world's second most-spoken language in terms of native speakers and has more than 400 million total speakers worldwide. As a Spanish major, you'll have the opportunity to explore Spanish culture and language, which in turn provides you with additional perspectives to assist you in discovering and answering God's calling in your life.
Students who learn a second language can increase cognitive function, leading to better grades and rewarding careers. By studying Spanish at Bushnell University, students will be provided interactive and engaging coursework with an emphasis on vocabulary building that can be applied throughout their lives and set them up for success. 
Why Choose

Bushnell?
As a Spanish major, students are taught with a communicative approach in order to incorporate real language in a real context. Listening, speaking, writing, and reading skills are taught with the goal of meaningful communication. Learning another language can open new doors and strengthen your resume and prepares you to teach and be employed in other countries.
Program Objectives
Graduates of this program will:
Understand the basic concepts of Spanish linguistics, including phonology, morphology
Display a level of spoken and written proficiency necessary to function in an environment where Spanish is the exclusive language
Demonstrate the ability to translate written and spoken word from English to Spanish and from Spanish to English
Gain a general understanding and awareness of Spanish-speaking cultures and civilizations
Highlighted Courses
SPAN 350 Spanish Vocabulary and Usage 
This course builds students' Spanish vocabulary through guided practice, readings, games, dialogues and other activities. Taught in Spanish. 
SPAN 400 Spanish Cinema 
This course focuses on the development of listening and writing skills through watching, discussing and analyzing Spanish-language films. Students will be exposed to a wide register of spoken Spanish and a variety of Hispanic cultures throughout the Spanish-speaking world. Taught in Spanish. 
Beacon Points of Pride
100% of traditional undergraduates students graduate with at least 135 hours of field experience
190 company and school internship and field experience partners
The National Board of Certified Counselors (NBCC) reported a 100-percent pass rate for Bushnell students on the national exams (NCE & NCMHE) over the last year. Bushnell students score on average higher than the national averages on 12 of the 14 exam areas
According to EDsmart.org, a nationally recognized publisher of college resources and rankings, Bushnell University is ranked 2nd in the state of Oregon among fully accredited universities and colleges
Career Opportunities
Careers with a bachelor's degree in Spanish include:
Banking/Finance
Civil Service
Customs
Diplomacy
Education
Human Resources
Immigration/Naturalization
Journalism/Broadcasting
Language Analysis
Law
Law Enforcement
Linguistics
Mission Work
Retail
Translation/Interpretation
Internship Sites
Volunteers in Medicine
 Centro Latino Americano
Catholic Community Services
Downtown Language
ELAQ—The Environmental Law Alliance Worldwide
 Huerto de la Familia
Springfield Public Library
Life After Graduation
A sampling of where our graduates are employed include:
Pilgrim House in Spain on the

Camino de Santiago – 2 year ministry—in Spanish
Intern for Trailblazers ticketing office
Spanish Teacher at St. Paul's—Currently studying for a Masters of Teaching with a Spanish endorsement
Medical school with an emphasis in Global Health—interning in Spanish speaking countries
Grad program for School Counseling
Reading Specialist at Chavez Elementary School with ELL students
Slide 1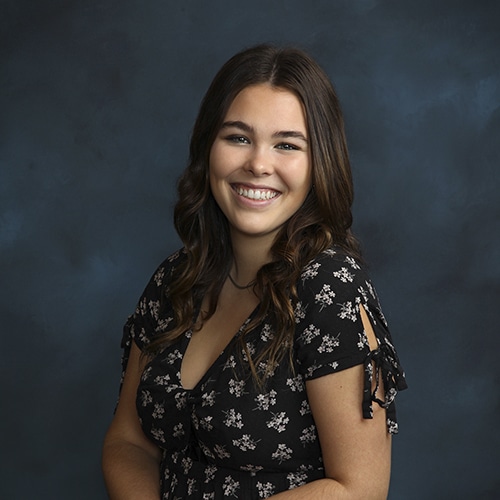 "I am currently getting my Spanish minor, and it has been an amazing experience. Continuing to learn about the language and culture has benefited me for the future with being able to communicate with many more people, which is very important to me."
-Peyton Ritchie, Class of 2023
Slide 2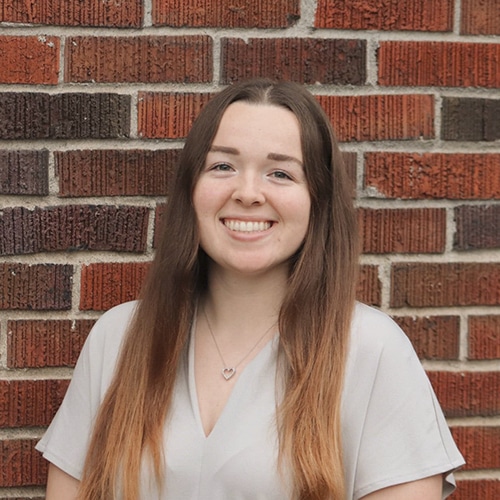 "The Spanish program here at Bushnell has been one of my favorite things about my college experience! The classes are always enjoyable yet challenging and the professor is one of the most caring and understanding teachers I've ever had. I've seen an exponential growth in my abilities to communicate in Spanish and I know what I've gained from this program will be valuable for my future"
-Taylor Copenhaver, Class of 2024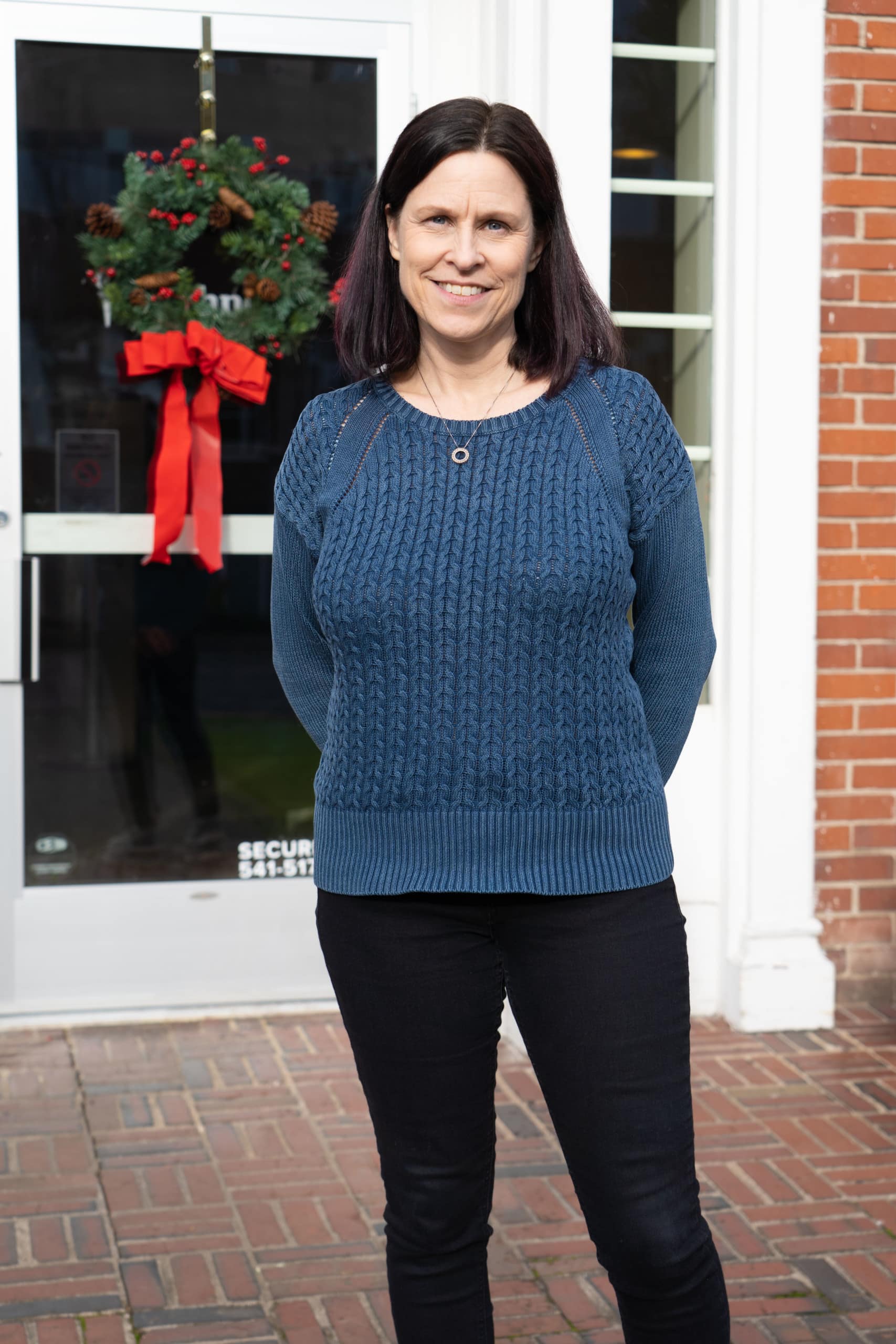 Meet the Faculty
Jenée Cázares, M.A.

  Program Director
"The Spanish major/minor at Bushnell is unique in that it focuses on communication and using Spanish in whatever professional career path a student chooses.
The program emphasizes vocabulary building, using Spanish in daily life, and utilizing bilingual skills to serve both the local and global community."