Christian Ministry
Major
& Minor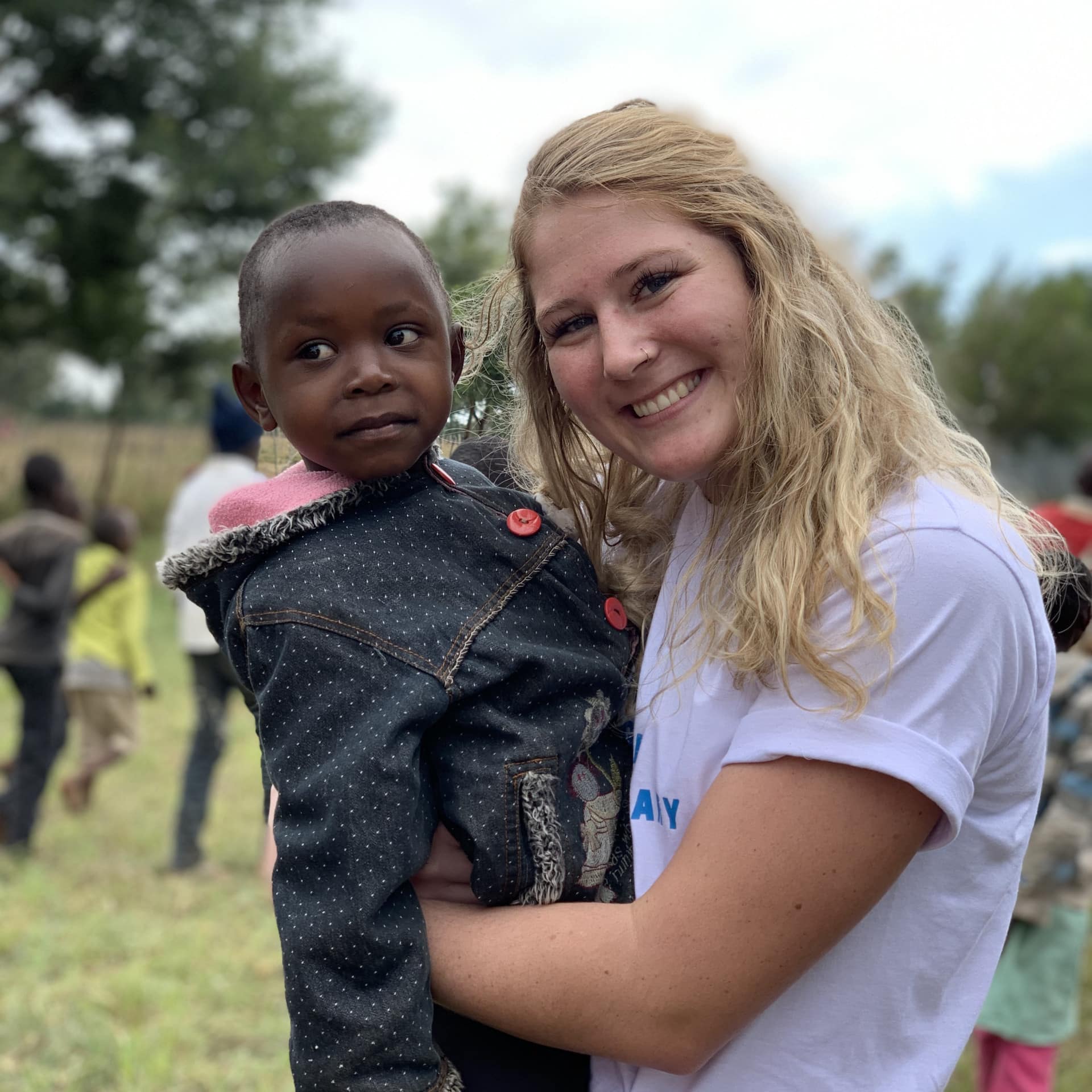 The Christian Ministry degree provides versatile ministry training for students who want to pursue full-time Christian service in a wide variety of church, non-profit, and community ministries.
Bushnell University emphasizes wisdom, faith and service, so students will have the added benefit of studying in an environment where faith is the cornerstone of all academic study. The result is that you get a broad knowledge base supporting your specific ministry focus, making you more relevant to the spiritual needs of those you will serve.
Why Choose

Bushnell?
As a Christian Ministry major, students will embody ways to serve Christ and the Church as God has gifted and called them, both as professionals and as volunteers.
Program Objectives
Graduates of this program will:
Be prepared to pursue seminary studies leading to ordination and licensure (depending on specific denominational requirements)
Have obtained practical skills for ministry and will have exercised these skills through internships (congregational, cross-cultural, or non-profit)
Display skills in exegetical and hermeneutical methods for sound interpretation and communication of biblical messages
Be prepared to serve the Church as ethical leaders
Display analytical, problem-solving, and communication skills for effective pastoral leadership
Have experienced spiritual development in themselves and have skills in fostering and facilitating spiritual growth in others
Highlighted Courses
CM 315 Church Planting and Turning Around Hurting Churches 
Working closely with Church planting organizations, we will walk the students through the process of assessment to become a church planter, and the steps for funding and finding a team to start congregations both rural and urban. We will also work with "Turn Around" experts on how to help struggling churches regain spiritual health and vitality. The vocational outcome will be preparing students for jobs in planting and replanting churches, networking them into fields of employment with actual placement during the class in new churches and turn around churches.
BTM 470 Leadership Skills for Ministry 
This course examines the theories and practice of pastoral leadership, including a focus on church administration and ministerial ethics. Attention will be given to biblical models of leadership, staff relations, financial oversight, risk management, and conflict resolution.
Beacon Points of Pride
100% of traditional undergraduates students graduate with at least 135 hours of field experience
190 company and school internship and field experience partners
The National Board of Certified Counselors (NBCC) reported a 100-percent pass rate for Bushnell students on the national exams (NCE & NCMHE) over the last year. Bushnell students score on average higher than the national averages on 12 of the 14 exam areas
According to EDsmart.org, a nationally recognized publisher of college resources and rankings, Bushnell University is ranked 2nd in the state of Oregon among fully accredited universities and colleges
Career Opportunities
Careers with a bachelor's degree in Christian Ministry include:
Chaplain
Lead Pastor
Pastoral/Church Counseling
Camp/Retreat Center Director
Youth Minister
Children's Ministry/Pastor
Campus Pastor
Teacher
Small Group Pastor
Outdoor Ministry
Camp Retreat
Internship Sites
Bushnell University
Northwood Christian Church, Springfield OR
Waypoint Church, Springfield OR
Rebecca Bender Initiative
Grace Community Fellowship, Eugene OR
Eugene First Baptist Church
Twin Oaks Christian Church
Norkenzie Christian Church, Eugene OR
Eugene Mission
Colorado Community Church, Aurora, CO
Turner Christian Church, Turner OR
Sacred Heart Medical Center, Springfield OR
Life After Graduation
A sampling of where our graduates are employed include:
Hearts with a mission, Medford OR
The Intersection, Spokane WA
Everyone Village, Eugene OR
Village Church, Adair OR
South Lane School District
High Lakes Christian Church, La Pine OR
Pilgrim House, Santiago
The Bible Project
Additionally, here are some graduate programs that our former students are currently enrolled at:
Bushnell University
Fuller Seminary
Multnomah Seminary
Emmanuel Christian Seminary
Grand Canyon University
Outreach & Service Opportunities
Outside of the classroom, students are provided with many opportunities for real life ministry such as:
Mission trips to Mexico, San Francisco, and Cambodia
Weekly preaching
Summer camps
Local service projects
Small groups
Internships at local churches and parachurch organizations
Weekly meetings with preachers
Local youth ministries
Leading worship in Chapel
Slide 1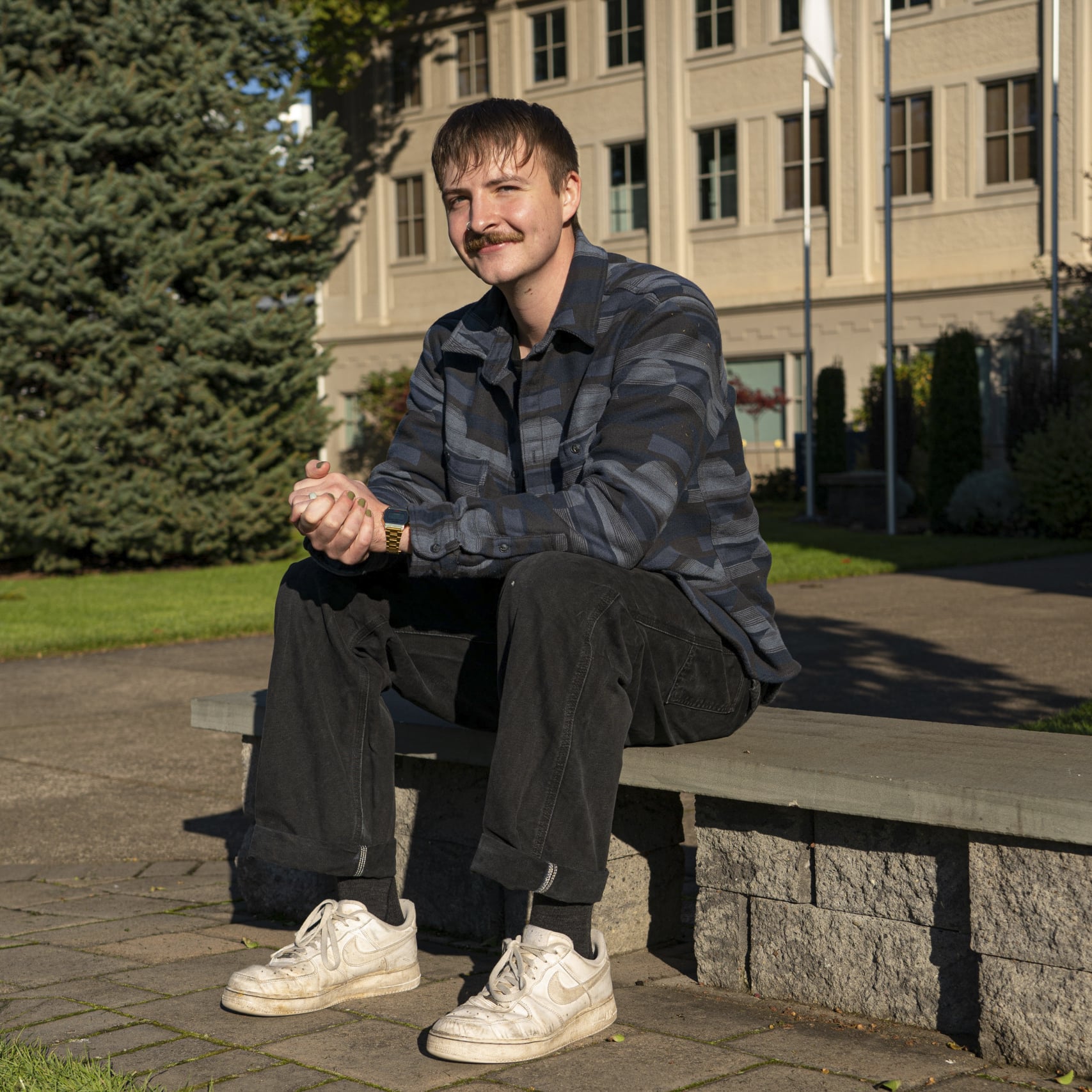 "I chose Bushnell University because of the community. The students really care about each other's learning and spiritual growth, with all the activities and small groups around campus it is hard not to feel supported. The staff really wants us to learn too, they take time out of their days to constantly make sure students feel seen and heard. This campus is small, and I love that." 
-Justin Heintz, Class of 2024
B.A Christian Ministry - Pastoral Ministry
Slide 3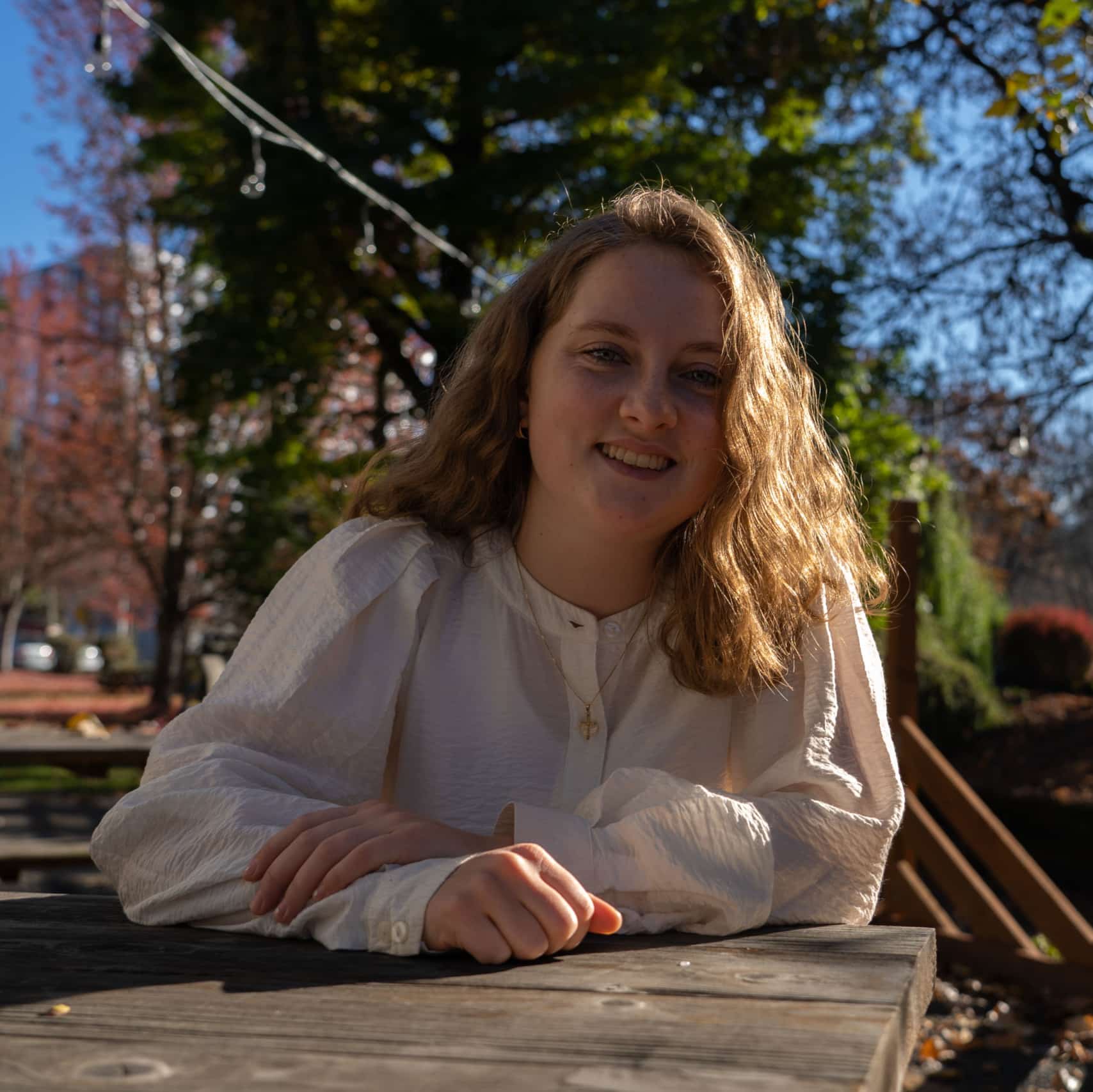 "I always knew that I wanted to live my life in service to God, and being a missionary was something that was deeply ingrained into my heart. I knew any career I chose would somehow lead back to sharing the gospel around the world. As I decided to attend Bushnell it was an easy choice to join the ministry program especially because of the concentration in missions."
-Hannah Beers, Class of 2025
B.A. Christian Ministry - Missions
Slide 2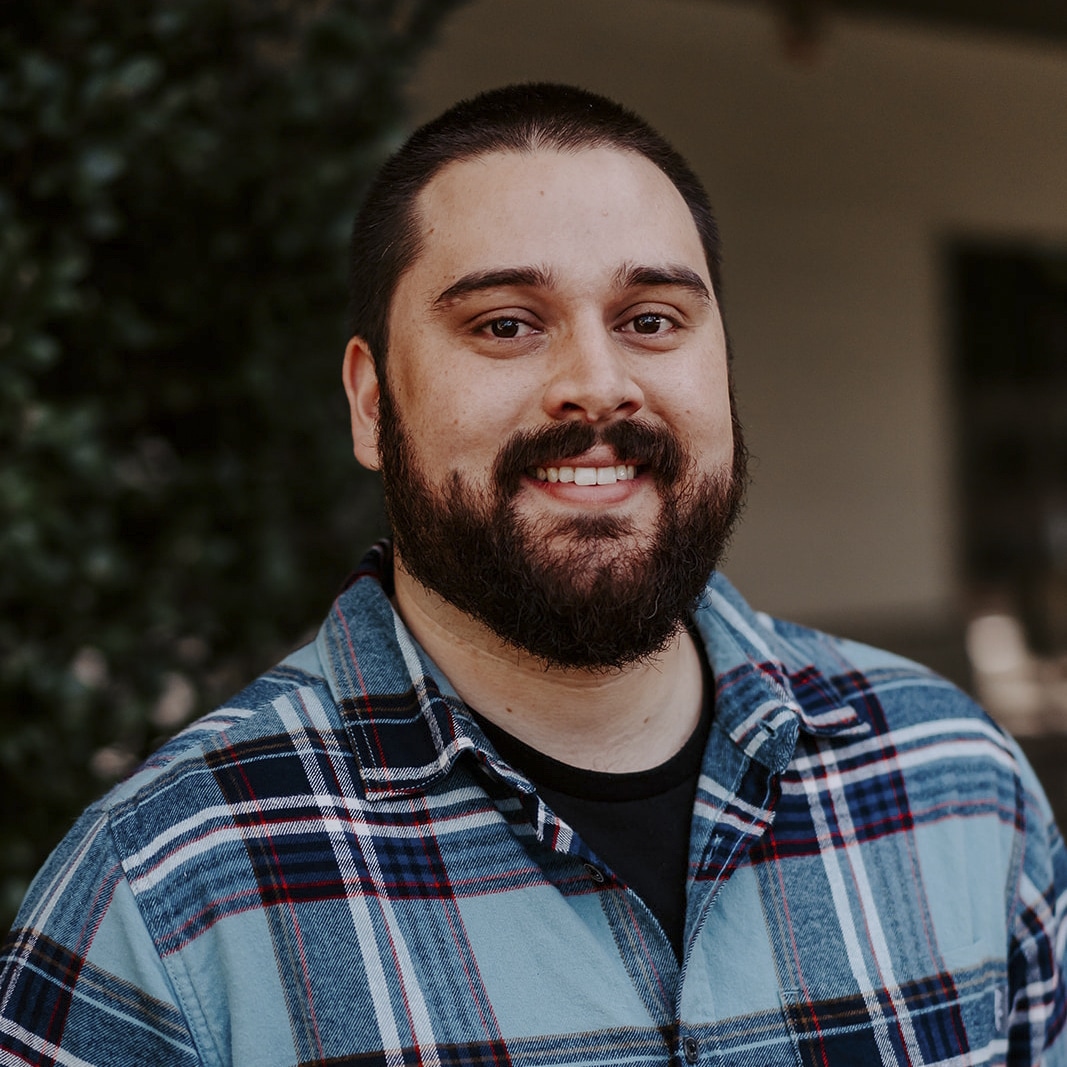 "I chose to attend Bushnell University because of the knowledgeable faculty that I was able to study under. With their teaching and guidance, I felt equipped and prepared to go into a full-time ministry position with confidence that I could lead as a pastor in the modern culture. I continue to apply what I learned from my internships and classes every day as I love and serve people in the community.
-Jon Sprouse '19
Pastor of Student Ministries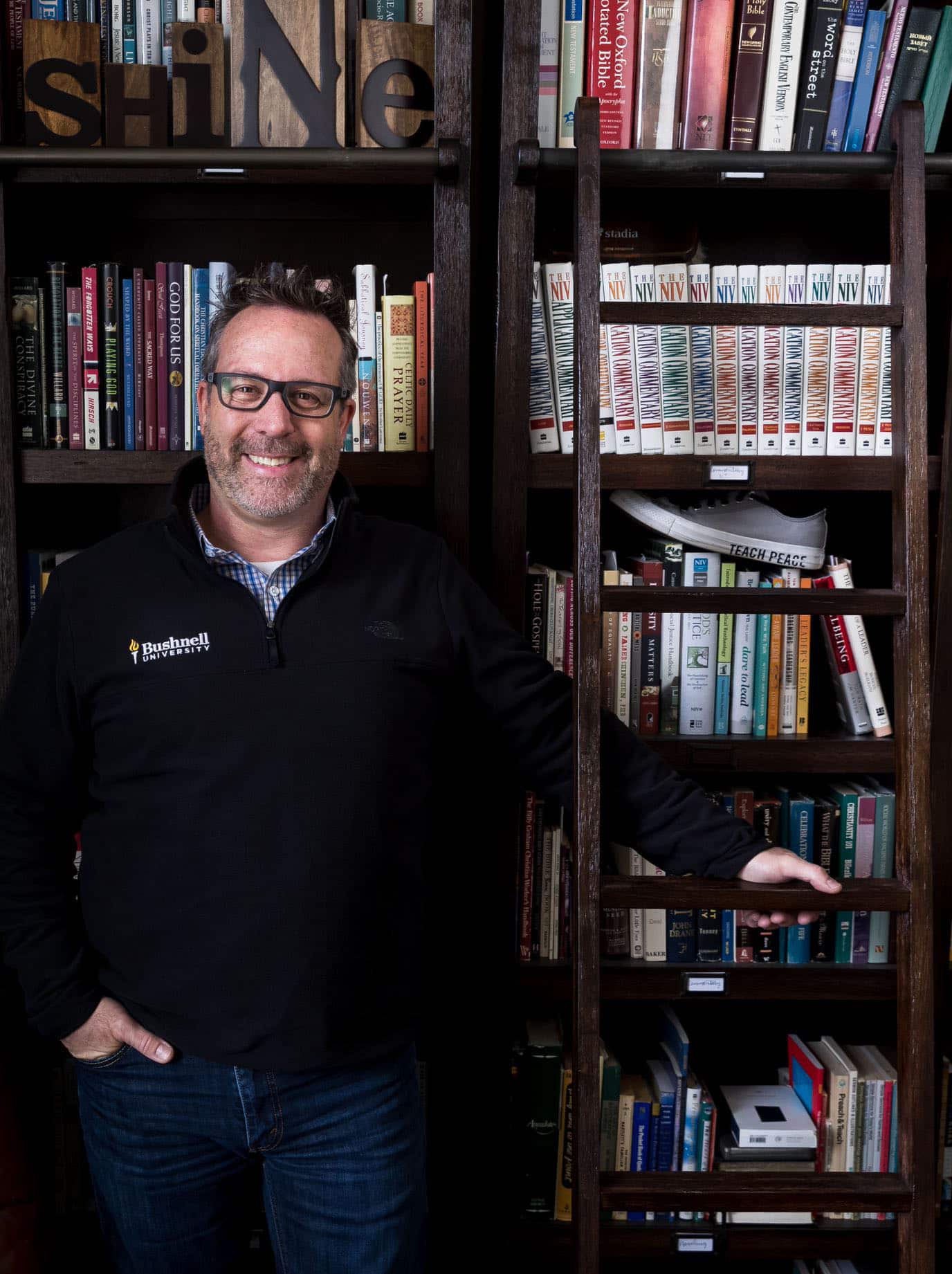 Meet the Faculty
Rev. Troy Dean, M.A. Program Faculty
"Skillful Shepherd Scholars.  King David was described as a leader with a heart of integrity and a shepherd of skillful hands. We have designed the course of study for those sensing a call to ministry (church, missions, and elsewhere), as a path of spiritual formation, biblical scholarship, and practical training all within a caring community of mentors and peers.  Who is ready for a Kingdom Adventure?"
School of Bible & World Christianity Faculty
Agam Iheanyi-Igwe, Ph.D.    Melisa Ortiz Berry, Ph.D.    Mick Bollenbaugh, Ph.D.    Rev. Troy Dean, M.A.    Joshua Little, M.A.    Dennis Lindsey, Ph.D.    A.J. Swoboda, Ph.D.