Residence life at Bushnell provides a supportive living and learning environment offering both comfort and community. Whether you're a night owl or early riser, you'll be in good company! Take advantage of early morning workouts in the Morse Center, late night study groups in the Rug Room, Bible studies, sunset hikes, midnight snacks or mid-morning brunch. Our tight-knit Beacon community flourishs inside our housing options.
Highlights
Free on-campus laundry (you just need to bring your own soap!)
All residential students have $150 to the Beacon Beanery, our on-campus coffee shop, every semester
Each hall has a different theme chosen by the Resident Assistant (RA) who lives there. RA's are student leaders overseen by our live-on Resident Directors (RD's)
Burke-Griffeth Residence Hall
Burke-Griffeth Residence Hall, named after Bushnell's second and third presidents, has two designated floors: one for women and one for men. The floors are comprised of three designated halls for women and two halls for men which usually house freshmen and sophomore students. Each hall has a large community bathroom and each floor has a kitchen, lounge, and laundry room. The Burke-Griffeth Bistro and Beacon Beanery are located on the first floor.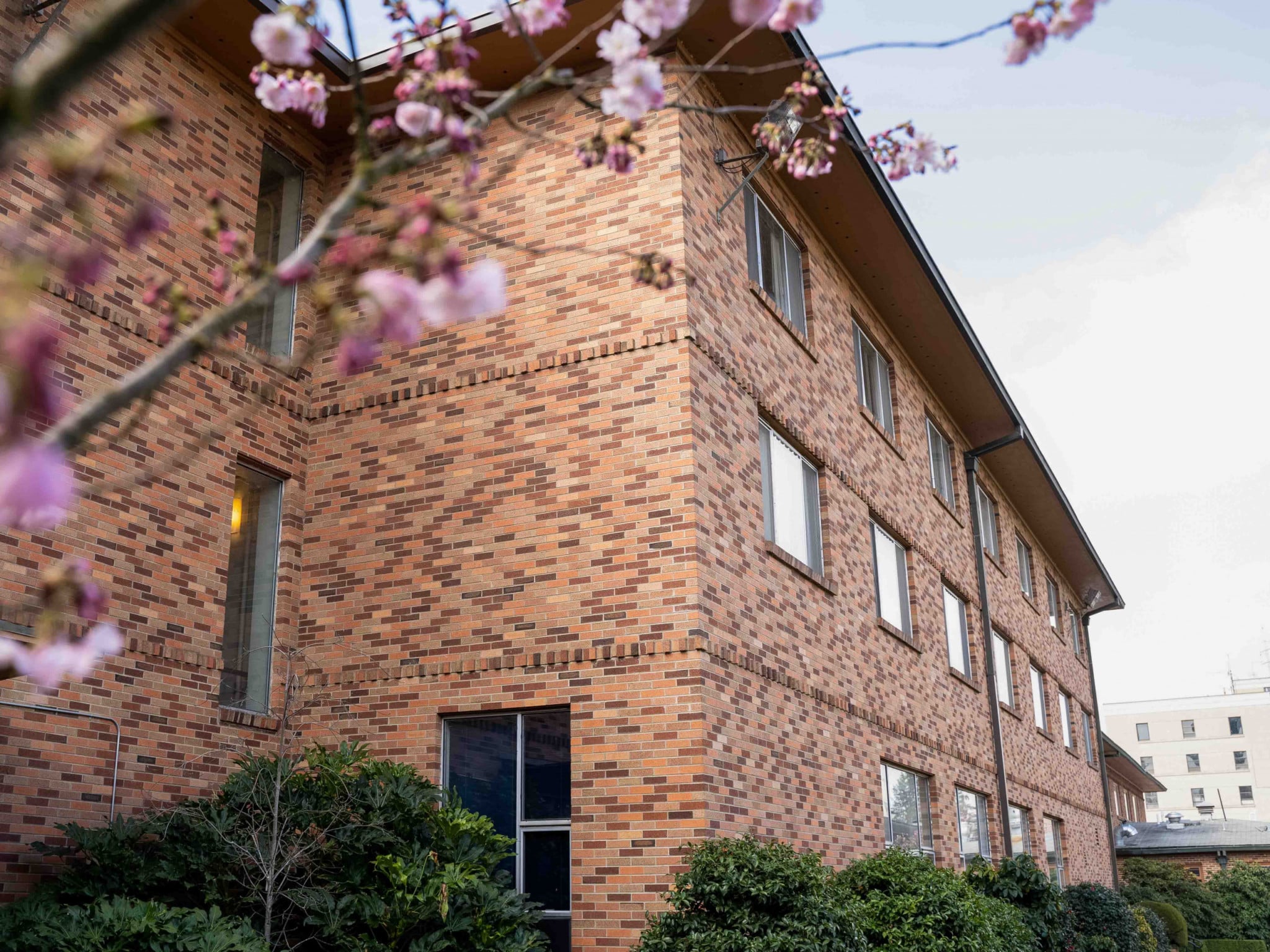 Womack Hall
New to Bushnell University in 2021, Womack Hall is named after Jim Womack (Bushnell president emeritus, 1986-2004). This newly renovated building features single and double-occupancy rooms. Each has its own private bathroom, student controlled room temperature control, and access to community spaces and lounges.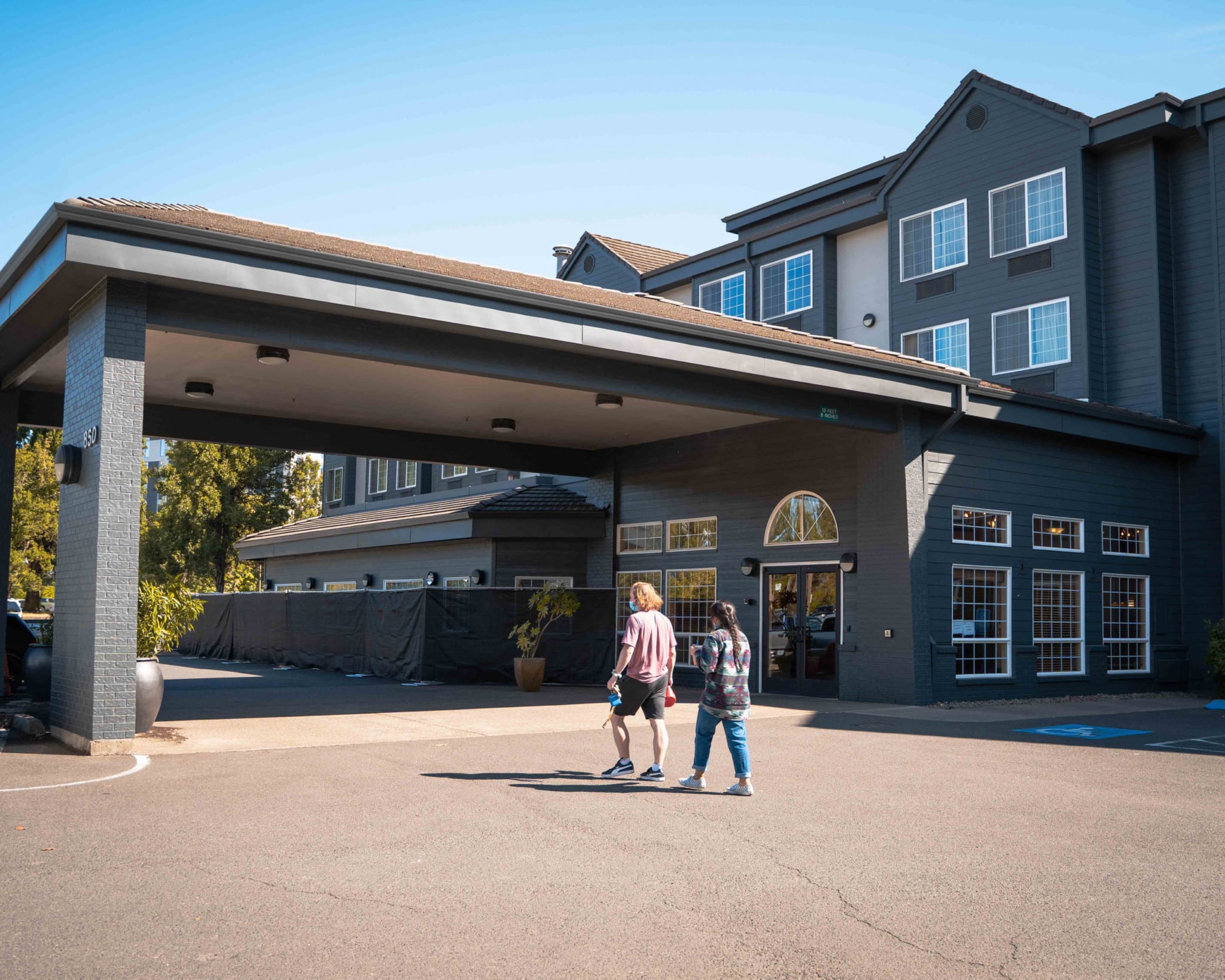 Mom Richart Apartments
Named after Mary "Mom" Richart, who served as a house parent 1957-1961. Mom Richart offers one-bedroom apartments. Each apartment has a full kitchen, bathroom, and living area. Apartment doors open to a common hallway. A parking lot and laundry room are conveniently located underneath the building.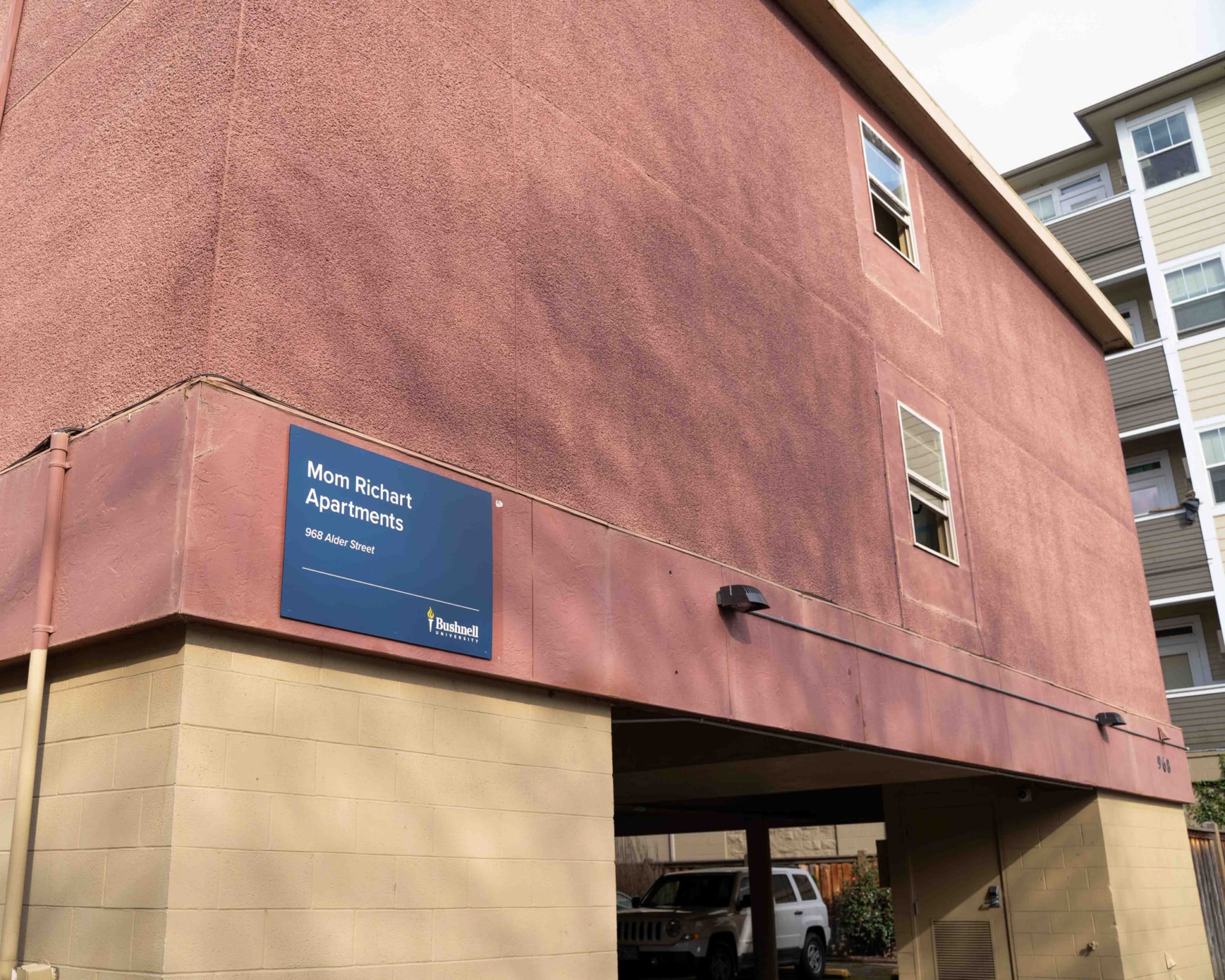 Works Village
Named after Dr. Herb & Marilynn Works who became central figures on campus as they taught classes and served as house parents. Works Village is comprised of four buildings—two buildings with single-occupancy rooms, one building with double-occupancy rooms, and one building with a variety of room styles. All buildings are within a locked gate. Each apartment contains a full kitchen, bathroom, and living room. The laundry room is centrally located and parking surrounds the complex.