M.A. Clinical Mental Health Counseling
Online
& in-person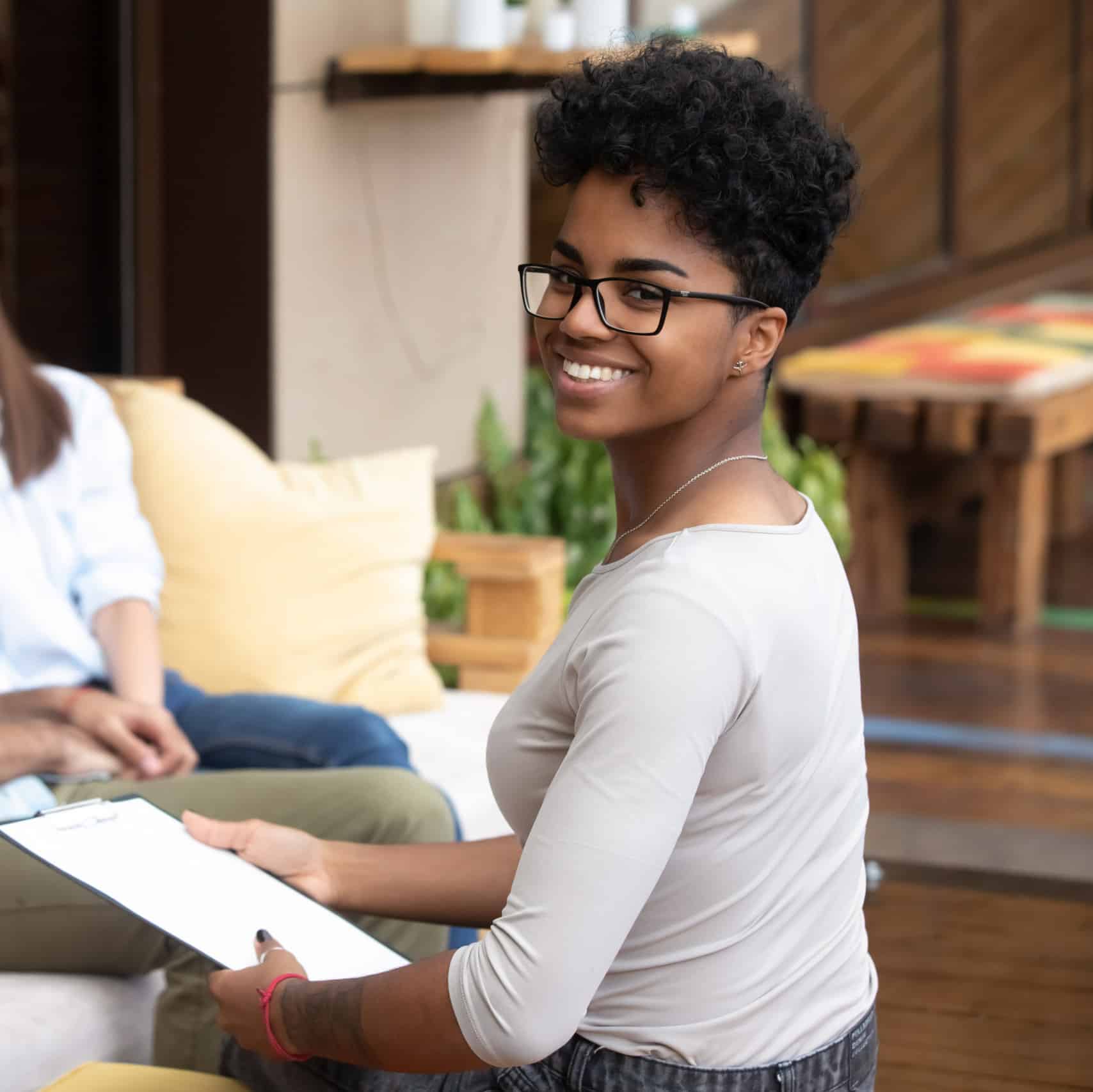 Grow your knowledge of yourself and the world with life-changing learning. Bushnell University's Clinical Mental Health Counseling program provides you with a distinctive learning experience and prepares you with the skills necessary to be a successful and impactful Licensed Professional Counselor (LPC) while preparing you to be a culturally informed mental health counselor who integrates current, evidence-based interventions and techniques to foster client wellness and relationships.
Credits
60

|

Cost/Credits

$735

|

Completion

14-28 Months

|

Format

Online & In-Person

 

|

Starts

Every August
Why Choose

Bushnell?
Graduates of the Clinical Mental Health Counseling program meet the academic standards leading to Oregon licensure as a professional counselor (LPC). LPCs offer counseling services to individuals or groups in private practice and agency settings. These services may be in the areas of personal-social concerns, educational programs, and career decisions. Counseling services include the use of recognized best practices, counseling techniques, appraisal/assessment methods, and current research.
You will gain a solid foundation of counseling skills, procedures, and theories. Building upon that base, you'll be encouraged to develop a theoretical orientation to counseling that matches your own personality and value system. Students implement and refine this personal approach to counseling in their second year by seeing clients in the Bushnell Counseling Center. All Practicum and Internship students receive individual and group supervision from qualified supervisors throughout the program.
Program Overview
The curriculum includes coursework in counseling theories and approaches, courses in specialty areas of mental health, and applied clinical experiences during Practicum and Internship. During practicum, students will complete 40 direct-client hours, under the supervision of our professional faculty. Practicum hours are completed in the Bushnell University Counseling Clinic which serves Bushnell students, as well as community members, offering students a diverse and challenging experience. Our students also have the opportunity to work directly with the Bushnell athletic programs, supporting student-athletes.
During clinical internship, students complete a total of 240 direct-client hours. We have connections with over 40 internship sites in the Lane, Benton, Douglas, Southern, and Coos County regions. The Capstone is the final component of the CMHC program, and it involves the completion of a final clinical project. Once the clinical project is completed and approved by the faculty, the student is eligible for graduation.
After graduating from our program, our graduates are highly employed, and employers report being very satisfied with our graduates' preparation for work in the mental health field. We also have a higher-than-the-national-average national exam score, and our student survey reports students being very satisfied with their education overall!
Program Format
This 60-credit hour program offers in-person and online courses and is designed to be completed in 28 months. Some of your classes will be onsite during the evening hours and some of your classes will be offered online.
In addition to class time, students have an opportunity for direct client contact at Bushnell University's operational onsite counseling clinic.
Course Syllabi is available upon request via email at rmelton@bushnell.edu.
Program Objectives
Upon completion of the Master of Arts in Clinical Mental Health Program, candidates will be able to:
Develop and exhibit a professional identity as a clinical mental health counselor, as evidenced by membership in relevant professional organizations, active preparation for licensure, and obtaining relevant counseling credentials

Memberships in ORCA and ACA are required and students should be active in both

Verbalize a personal theoretical orientation to counseling
Conduct a comprehensive mental health assessment including a DSM diagnostic impression
Formulate an evidence-based treatment plan for counseling
Deliver supervised counseling services to individuals and groups, and document a minimum of 700 clock hours (280 direct hours) of supervised clinical experience
Model professional ethical practices and adherence to legal requirements for counselors
Demonstrate an awareness of social, spiritual, and cultural issues impacting clients, and integrate that awareness into culturally competent counseling practice
FAQ's
How much does the program cost?
The current tuition and fees are listed here. The CMHC program is 60 credits. When making plans, prospective students should also consider expenses such as textbooks and a parking pass.
How long does it take to complete the program?
The CMHC program is generally completed in 28 months.
Can I work while doing this program?
Students in the CMHC program must make a personal choice about working while pursuing their education. In the first year of the program, students are required to come to campus just one evening each week, which does allow students to continue working if they choose. In the second year of the program, they also begin seeing clients and participate in supervision with faculty and peers twice a week. Completing clinic hours, attending supervision, and balancing a weekly class may require students to adjust their work schedule as they progress in the program.
Is Bushnell accredited?
Yes. The CMHC program is accredited through CACREP (The Counsel for Accreditation of Counseling and Related Educational Programs).
What can I do with my degree after graduating?
The CMHC program is the first step toward becoming a Licensed Professional Counselor (LPC). To become an LPC, students must complete their master's degree, pass the National Counselor Exam (NCE), and complete 1,900 supervised direct-client hours. Graduates of our program are eligible to work in a variety of settings, including agencies, private practice, non-profits, schools, prisons, hospitals, etc. and with individuals across the lifespan.
Have other questions? Contact our admission counselor at 541-684-7201.
Program Evaluation & Outcomes
24 Graduates from the Clinical Mental Health Counseling program in the past year.
76% Completion rate of students from the Clinical Mental Health Counseling Program in the last 5 years.
100% Licensure/certification exam pass rate of students graduating from the Clinical Mental Health Counseling program.
97% Job-placement rate of graduates from the Clinical Mental Health Counseling program.
2021-2022 VITAL STATISTICS SURVEY
2022 COMPREHENSIVE ASSESSMENT PLAN
Onsite Counseling Clinic
In addition to class time, students have the opportunity for direct client contact at Bushnell's operational onsite counseling clinic. Under the supervision of clinically experienced faculty, students in the Clinical Mental Health Counseling program provide low-cost, confidential counseling to adults in the community.
Admissions Requirements
A free application for admission
Official transcripts showing completion of a bachelor's degree from a regionally accredited college or university, with a minimum undergraduate GPA of 3.0. If the applicant's GPA is below a 3.0, they may be asked to submit a current (within 5 years of application) official test score report showing; a minimum combined score of 297 (verbal and quantitative) on the Graduate Record Exam (GRE) or a minimum scaled score of 400 on the Miller Analogy Test (MAT)
A statement of purpose of two to three pages (double-spaced) showing skills in written communication, articulating interest in counseling as a profession, and demonstrating maturity to work in a counseling setting
Current resume
Two letters of recommendation, preferably one professional and one personal, highlighting any relevant counseling experience and which speaks to the character of the applicant
At their own expense, applicants must obtain and pass a criminal background check
A personal interview with the Admissions Committee
A minimum score of 550 on the TOEFL (213 on the computer TOEFL) for applicants from non-English speaking countries
Courses
For a full course description, click here.
Professional Orientation
Special Topics
Personality and Counseling Theory
The Helping Relationship
Ethical and Legal
Research and Evaluation
Group Dynamics and Theory
Human Growth and Development
Lifestyle and Career Development
Counseling in a Multicultural Society
Family Systems
Diagnosis and Neurodiversity
Testing and Appraisal
Addiction Counseling
Crisis, Trauma, and Grief Counseling
Psychopharmacology
Clinical Practicum
Clinical Internship
Capstone
Accreditation
Bushnell University's Master of Arts Degree in Clinical Mental Health Counseling is accredited by the Council for Accreditation of Counseling and Related Educational Programs (CACREP), a specialized accrediting body recognized by the Council for Higher Education Accreditation (CHEA). For an overview of the CACREP, click here.
Bushnell University's Master of Arts in Clinical Mental Health Counseling Program is approved by the Oregon Board of Licensed Professional Counselors and Therapists (OBLPCT).
Clinical Internship Sites
CAHOOTS – White Bird Clinic
Bushnell Univeristy – Mental Health Counseling Clinic
Family Faith And Relatonship Advocates (FARA)
Shangri-La
Youth Services – Lane County
Willamette Sky Cousneling
Umpqua Community College
The Sage House
Eugene Mission
Sotuh Lane Mental Health
The Child Center
El Rod
Monte Nido (Rain Rock)
Lane Community College
Lane County Behavioral Health
JJ Oregon State Hospital
Jasper Mountain
Holly Residential Center
Douglas County Educational Service
COMPASS
Cascade Behavioral Health
Center Community Counseling
Children's Farm Home
Empowerment Therapy
Options Counselng
PeaceHealth
Stronger Oregon
Sernity Lane
Maegan Mexicotte
G Street Integrated Health
bethel Health Center
Cascade Hospice
Christians As Family Advocates (CAFA)
Faith Hope and Healing
Family Development Center Douglas County Relief Nursery
The Relief Nursery
C.H.O.I.C.E.S. (Created Healthy Options In Confronting Exploitive Sexuallity
CFD – Recovery Program
Jackson County Health and Human Services
Looking Glass – (AYS)
Postpartum Support International
Left Coast wellness
Parry Center for Children
Oaskland Elementay School
Eating Disorder center of  Eugene – Monte Nido
North Douglas Elementary Middle School
Direction Service
Children's Behavioral Health, Marion County
Wild Wish Counseling
Rimrock Trails Treatment Services
Breaking Free LLC
Benson Health Cinic
Sweet Home School District
Current Students & Alumni Employment
PeaceHealth
Bushnell University
Looking Glass
Adaptive Integrated Healthcare
Aviva Health
Cascade Health
Candlelighters for Children With Cancer
Options Counseling & Family Services
Jasper Mountain Agency
Various University Counseling Centers
Tuition & Fees / Financial Aid
Military & Veteran Benefits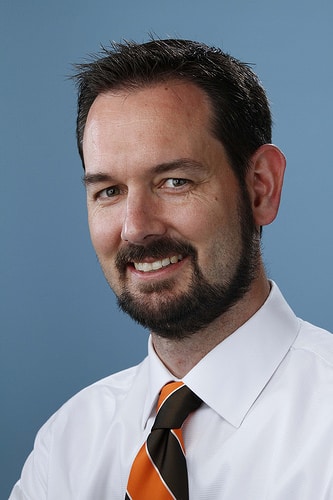 Meet the Dean
Ryan Melton, Ph.D.
"The Masters of Arts in Clinical Mental Health program boasts some amazing outcomes! These outcomes are achieved primarily through our dedicated, and nationally recognized, professors. Our professors have published counseling textbooks, spoken internationally, have TED Talks and specialize in advanced therapeutic techniques.
Our faculty have strong connections to the mental health community and actively continue to work in the field. Our outstanding faculty mentorship and involvement, partnered with our flexibility and affordability, makes us unlike any other program in the state. I personally would be happy to schedule a meeting with anyone who would like to learn more about Bushnell."
The School of Psychology & Counseling Faculty
Mindi Barta, M.A., LPC, NCC    Adam Duprez, Marriage and Family Therapy Associate    Roger Kennedy, M.A.     Erin A. Mueller, Ph.D.    Reed Mueller, Ph.D.    Ryan Melton, Ph.D.    Marilyn Montgomery, Ph.D., LMHC, NCC    Nani Skaggs, Ph.D.    Clare Steffen, Ed.D.
Student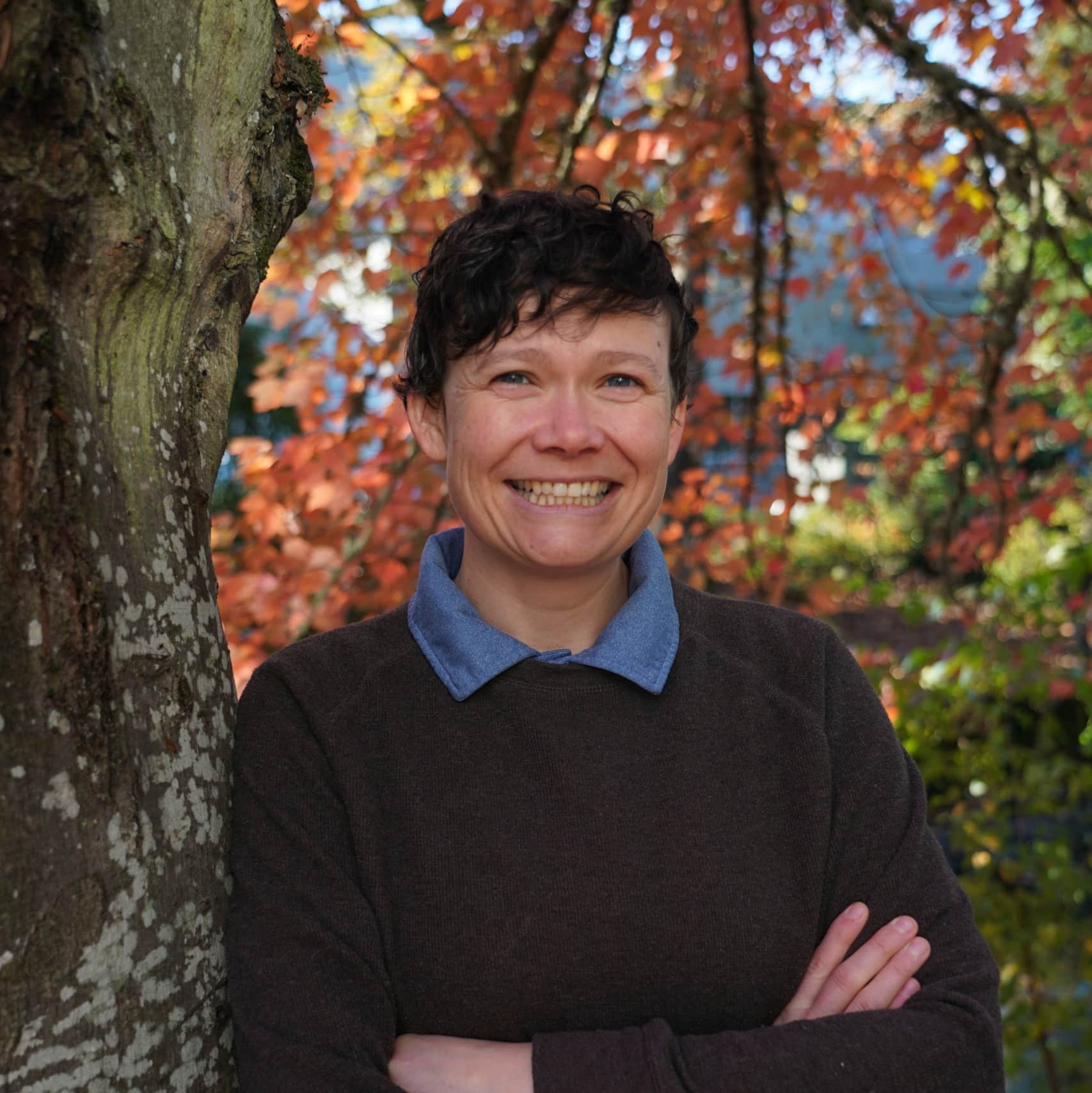 "The Clinical Mental Health Counseling (CMHC) program at Bushnell University was more than just a scholastic experience; rather, this program marked significant growth in my personal, spiritual, and professional identity. As a CMHC program facilitated by a Christian university, emphasis is placed on helping all students challenge their internalized biases in thought, action, behavior, and meaning-making to root professional growth in personal transformation, in order to become a professional counselor for peoples of all walks of life." 
-Marcia Smaha, Class of 2023
Student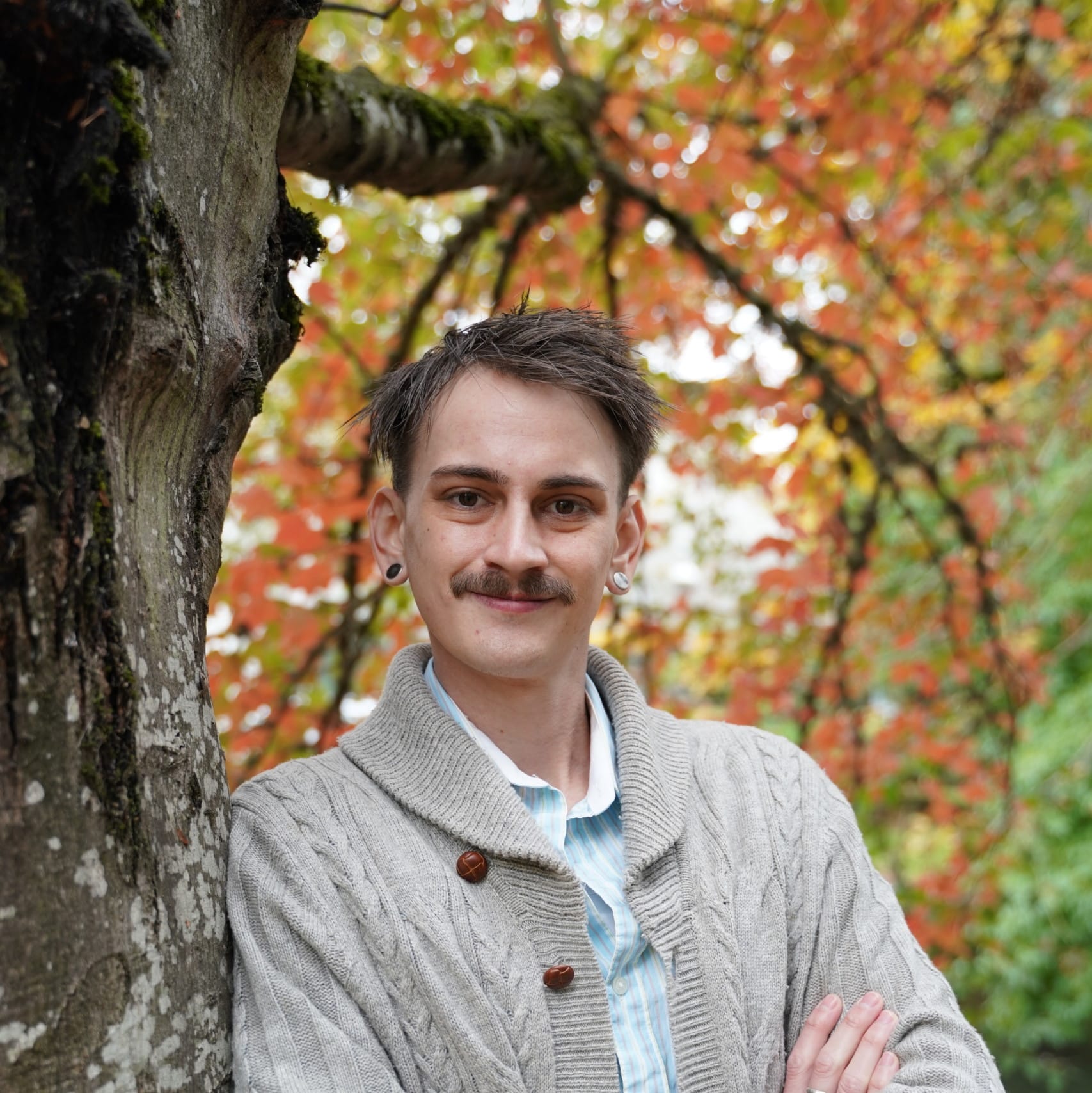 "With clinical mental health counseling being such an innately personal field, I knew it would be best to get my degree from a university that tended to its students with the same support, intention, and care that I would provide to my own clients. Bushnell offers a personal touch to the curriculum which is not often found at larger universities. The inclusion of an on-site counseling center that is run by CMHC program students & faculty makes this a unique and hands-on experience that emphasizes a student's personal strengths and identities." 
-Tayo Van Rysselberghe, Class of 2023
Student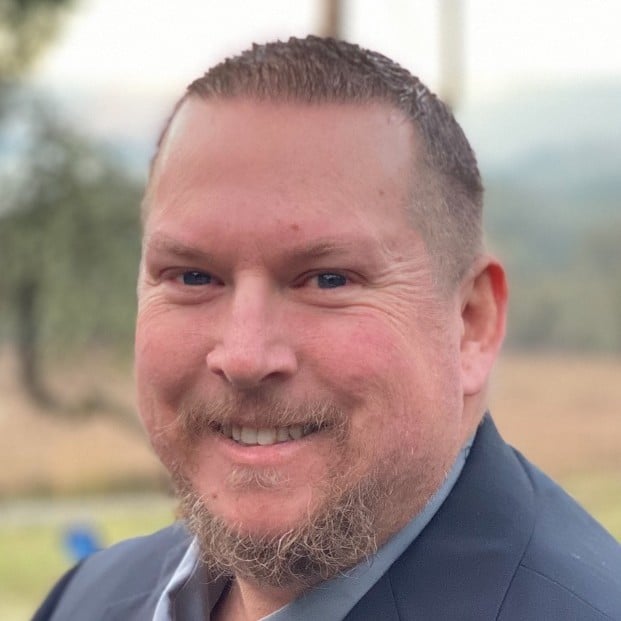 "Bushnell University's CMHC program not only provided me the education and skills to be competently prepared to enter the workforce, but it also provided me with internal growth I was unaware of needing. The program not only provided me with skills and knowledge to work as a professional counselor but also to enhance my abilities in other aspects of my life as well."
-Roger Kennedy '20