Accessibility
SERVICES
The mission of Accessibility Services is to advocate for and facilitate equal access to educational opportunities for students with qualified disabilities or conditions.
General Overview
Disability is defined by the ADA as "a physical or mental impairment that substantially limits one or more of the major life activities, a record of such an impairment or being regarded as having such an impairment."
Program Highlights
Three starts per year
8-week courses
Earn your degree in as little as 12 months
Flexible, 100% online CCNE-accredited program
A supportive academic environment that puts students first
Program prepares students for graduate education
Project-based practice experiences completed in your local community
Quick Facts for the BSN Major
| | |
| --- | --- |
| Prerequisites | Active, unencumbered registered nursing license |
| Cost per Credit | $495 per credit (financial aid available) |
| Total Tuition Cost for BSN Major | $14,850 |
| Additional Fees | $120 per semester |
| Estimated Book Cost (new) | $680 |
| Delivery Method | 100% online |
| Start Dates | 3 entry points per year (August, January, & May) |
Program Format
 Credit Hours
Program Length
Part-time enrollment (one course every 8 weeks): 5 semesters*
Full-time enrollment (two courses every 8 weeks): 3 semesters*
*Time to completion will vary by student depending on individual progress and credits transferred
Transfer Credits
Transfer up to 94 credits at no cost
Free, no-obligation transcript evaluation
No transfer credit expiration*
Free and low-cost test-out options available for select general education courses
Most nurses have completed the majority of the general education requirements as part of their AAS Nursing program, but it varies case by case. To identify any gaps, all applicants receive a free transcript evaluation. If general education courses are needed, students can take them online through Bushnell University (while enrolled in the BSN program) or through a community college. In some cases, test-out options are also available. Enrollment advisors assist students in determining the best options for their situation.
*Computer science courses must have been completed in the last 10 years to satisfy the computer science general education requirement.
Admissions Process
Request your official transcripts of all college-level coursework
Complete a Free Application for Federal Student Aid (FAFSA) and have it sent to Bushnell University (003208) if using financial aid
Once we have your application, official transcripts, and proof of your RN license, your application materials will be given to the admissions committee for consideration
After being admitted to the program, you can enroll with the next start date that fits your schedule. Your application is valid for one year.
Program Objectives
Demonstrate critical thinking and ethical discernment in the provision of safe, quality, client-centered nursing care to individuals, families, and communities across the continuum of healthcare environments
Utilize leadership principles and knowledge to deliver, manage, and evaluate health care, advance safe, quality, evidence-based nursing practice, and improve health outcomes
Demonstrate an ethical and socially just view of nursing as a profession and ministry
Integrate knowledge from the liberal arts, humanities, and sciences including nursing science to promote and enhance human flourishing for patients, families, communities, and self
Synthesize nursing science and knowledge from other disciplines to make sound, evidence-based nursing judgments
Develop a professional identity as a nurse through actions reflecting integrity, standards of ethical, moral, and legal conduct, advocacy, and caring for all patients, families, and communities
Demonstrate a spirit of inquiry by acting as an evolving scholar who contributes to the science of nursing through identification of practice issues in need of study, appraisal, and integration of evidence, evaluation of outcomes, and sharing of evidence with the interprofessional team
Demonstrate ability to engage in appropriate, effective communication and collaboration with clients, families, and inter-professionally to provide safe, quality, patient-centered care
Utilize knowledge of the political process and healthcare policies, including financial and regulatory, to influence safety and quality in healthcare systems and nursing practice
Demonstrate a level of professionalism congruent with the values, behaviors, and practice standards of the discipline of nursing
RN to BSN program objectives are based on outcomes/competencies expected of graduates from a baccalaureate nursing program as established by the National League of Nursing (NLN, 2010) and the American Association of Colleges of Nursing (AACN, 2008) Essentials for Baccalaureate Educations for Professional Nursing Practice.
Courses
NURS 310 Foundations for Lifelong Learning in Nursing*
This introductory nursing course assists students navigate Bushnell University's online learning, communication, and assessment systems and explore academic support services. Nursing as a ministry, Jesus as healer and behaviors implying the presence of professional values are explored.
NURS 320 Evidence-Based Practice and Health Care Policy in Nursing
This course examines the concept of evidence-based practice in nursing with an emphasis on substantiating nursing judgements in practice with evidence. The way health care policies influence nursing practice and health care systems are explored.
NURS 330 Leadership in Nursing Practice*
A study of leadership in nursing practice, including concepts of team work, communication, and decision making and their role in promoting high-quality, safe patient care within organizational and community arenas. Ways to lead with a different kind of authority in light of nursing as a profession and ministry will be explored.
NURS 340 Role of the Professional Nurse
This course provides an introduction to the identity, attributes, roles, values, and behaviors of the professional nurse. Nursing history and contemporary nursing issues impacting practice, rules and regulation defining and authorizing professional nursing practice, standards of conduct, and the concept of lifelong learning will be explored.
NURS 350 Ethics in Nursing*
In this course students will examine the practice of nursing as a ministry within the context of ethical obligations, including patient rights versus duty to deliver care. Students will develop in-depth knowledge of and reflect on core ethical issues of moral authority, patient autonomy, justice, and the sanctity of human life in light of a variety of ethical situations which traverse the lifespan and are encountered in nursing practice.
NURS 410 Population Health In Nursing
This course examines factors influencing the health of populations and communities with a focus on the role of the nurse to assess, implement, and evaluate culturally appropriate, community-based efforts aimed at promoting and maintaining health.
NURS 420 Health Care Operations and Information Management
This course examines concepts of healthcare operations and information management. The way patient care technologies, finance, and regulatory environments influence health care systems, nursing practice, quality, safety, and patient care outcomes will be explored.
NURS 430 Research in Nursing
This course assists students to develop a spirit of inquiry and to act as an evolving scholar. How evidence is developed, the basic elements of the research process including quantitative and qualitative processes, and the ethical conduct of research will be studied. Methods for locating, retrieving, communicating, and critiquing health and other relevant research literature and sources of evidence will be explored.
NURS 440 The Aging Population
This course incorporates knowledge of the sciences into the study of nursing care of the aging population. Several factors impacting physiological changes experienced by aging adults are examined. Ways to communicate and collaborate with patients, families, and interprofessionally as well as approaches to End of Life and other care options are explored.
NURS 499 Nursing Capstone
Theories, concepts, and knowledge learned in prior BSN coursework are integrated into a Project Based Experiential Learning Experience (PBELE) carried out within the context of an organization or community agency. The PBELE is based on an identified health problem or issue; involves interaction with other providers and/or individuals, families, groups, communities, or populations, and; allows for the transition of student competencies to the baccalaureate level of proficiency.
*These courses satisfy Bushnell's general education requirement in Bible and Christian Ministry Studies.
Clinical Placement Requirements
Admitted students will be required to complete a criminal background check and urine drug screen that meet Oregon Health Authority (OHA) requirements. OHA also requires all health professions students to comply with certain screening and vaccination requirements. Admitted RN to BSN students must submit proof of completion of the requirements listed below:
American Heart Association basic life support certification
Immunizations (seasonal flu, hepatitis B and titer, varicella, measles, mumps, rubella, tetanus, diphtheria, pertussis, and full vaccination against COVID-19)
2-step PPD test OR QuantiFERON-TB Gold for TB screening
Students who are unable to validate the above requirements or who have a criminal record might not be allowed into a healthcare facility for their practice experiences. It is not possible to meet the RN to BSN program objectives without having practice experience. Therefore, under certain circumstances, students who cannot meet the above requirements or who have a criminal or abuse history may be required to exit the program.
Transfer Guides for Oregon RN Programs
Complete all your Bushnell-required general education courses while enrolled in your AAS Nursing program.
Save time and money by following one of Bushnell University's RN to BSN transfer guides. This will put you on track to meet all of your general education requirements while completing your associate degree.
Contact an enrollment advisor at online@bushnell.edu or 541-684-7201 for more information.
State Authorization
Bushnell University, like other institutions of higher education, must obtain authorization from individual states and territories to enroll students residing outside of Oregon into the RN to BSN program. Most states are authorized or exempt from authorization because the RN to BSN program is 100% online. If you reside outside Oregon, check with your admissions counselor to confirm that we have authorization from your state.
Accreditation
Bushnell University is regionally accredited by the Northwest Commission on Colleges and Universities (NWCCU). The RN to BSN program at Bushnell University is accredited by the Commission on Collegiate Nursing Education (www.ccneaccreditation.org).
Tuition & Fees / Financial Aid
Military & Veteran Benefits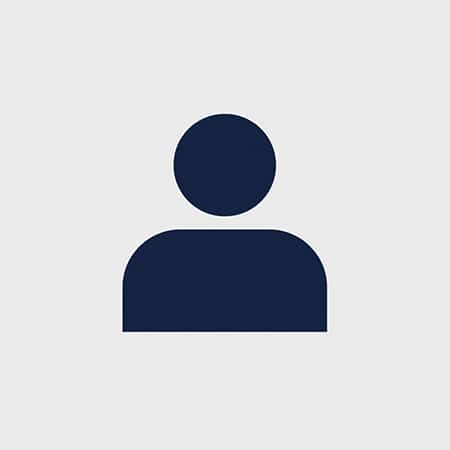 School of Education
Suzanne Price, M.Ed
Associate Dean of Education and Assistant Professor of Teacher Education