We're In This Together
It's time to pursue your dream of a college degree. We're here to help. We'll work together to ensure you achieve your full potential with the right degree for you – on your schedule.
Life-Changing Education
If your dream of college has been on hold because of other responsibilities, Bushnell University's online degree program offers life-changing possibilities. You'll take classes that matter to you most with flexible online/evening courses, frequent start dates, and affordable tuition rates.
And you'll learn from extraordinary faculty who will help ensure you have a clear path to a degree that can help you take advantage of new opportunities, increase your salary, or simply gain new knowledge and a sense of accomplishment.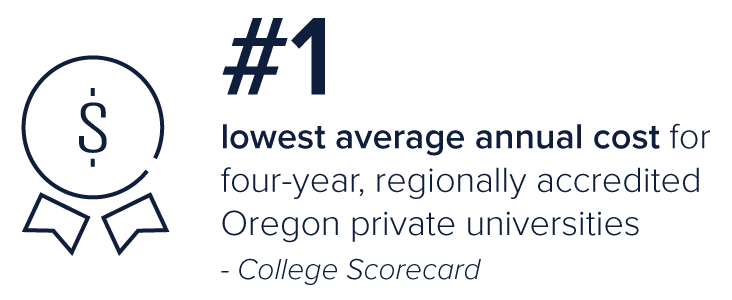 2020-21 Tuition
Tuition: $495/credit
At Bushnell, we know financial aid inside and out and can help you apply for and receive the best financial aid package available.
Admissions Process
Take these simple steps to begin the application process.
Submit a free application
Send us your official transcript(s)
Apply for financial aid
Complete enrollment forms
One of our Enrollment Advisors will contact you to discuss specific program details.