The official magazine of Bushnell University.
Produced twice per year, The Beacon magazine is mailed, at no charge, to alumni, parents, pastors, and friends of the University. Each issue of The Beacon includes alumni updates, as provided by you. For more alumni announcements and news click the link below for your update.
We want to hear from you!
Have you recently married, celebrated the birth of a new child, earned a graduate degree, or received a job promotion? Share your good news – and don't forget to send a photo!
In addition, we always like to honor alumni who have passed away by publishing their obituaries. Those can be send electronically or mailed to the Alumni Relations office at any time.
The Beacon Magazine is Online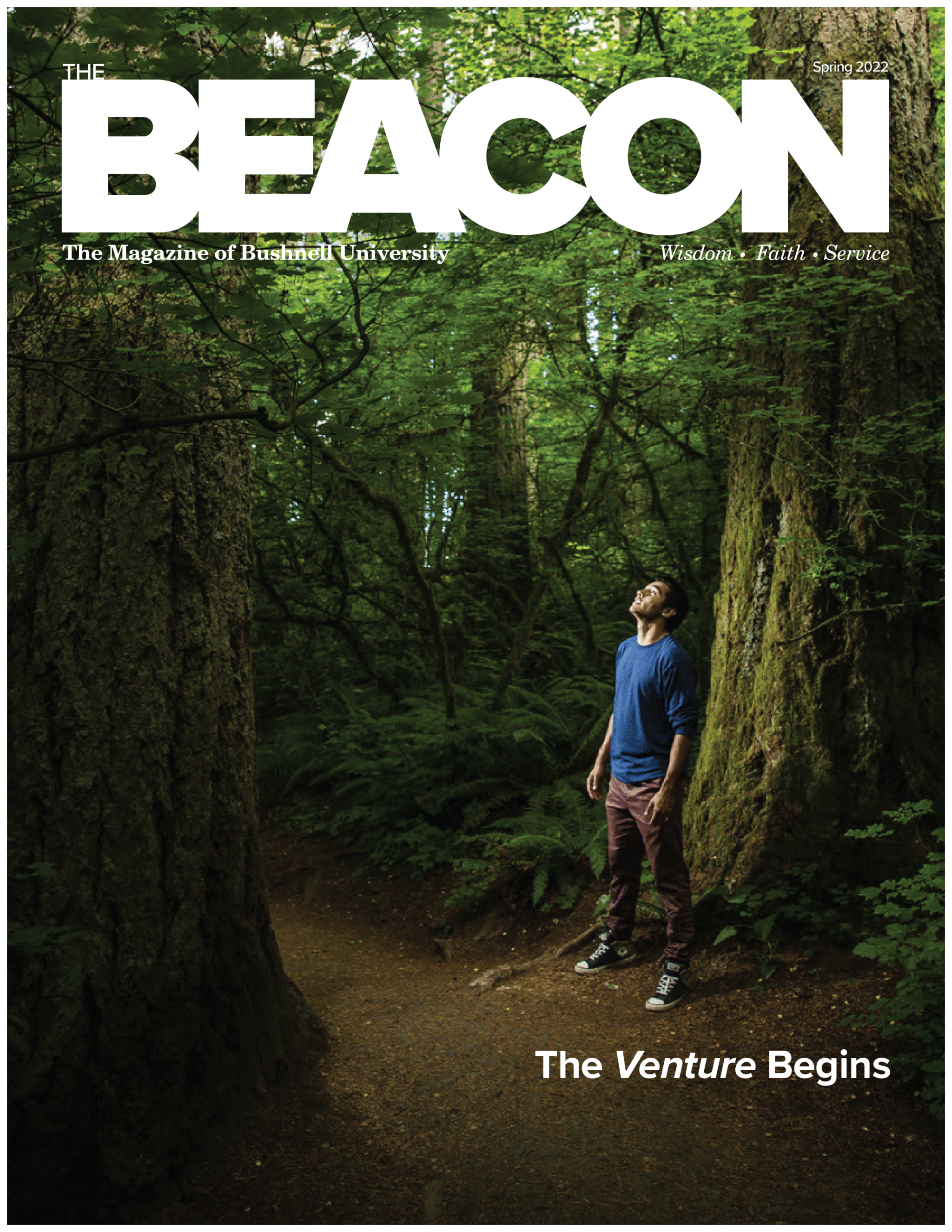 We invite you to view online versions of The Beacon.
Fall 2021 – The Beacon Brief
Spring 2020-2021 – The Beacon Brief