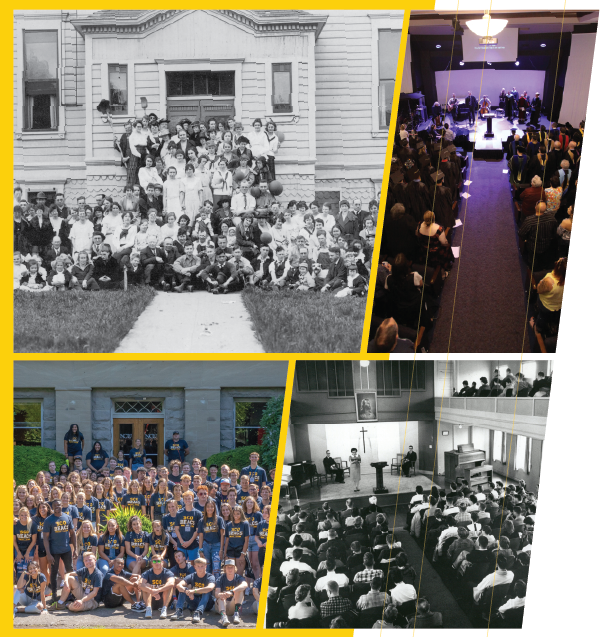 Our challenge:
We are out of room.
Our vision is to equip students to discover and answer God's call on their lives. To do this, we must have the physical capacity to house, educate, inspire, and transform.
With new and renovated space to enhance learning, community, and on-campus living we will grow.
After 125 years of wisdom, faith and service, we find ourselves positioned for a season of campus development and programmatic expansion that will dramatically deepen our influence.
To flourish, we must expand. To thrive, we must build. To serve, we must…Venture Forward.
Construction has begun on Goodrich Hall Tower project.
A six-pronged campaign to raise $18,000,000 in three years.
Three significant building projects to increase capacity.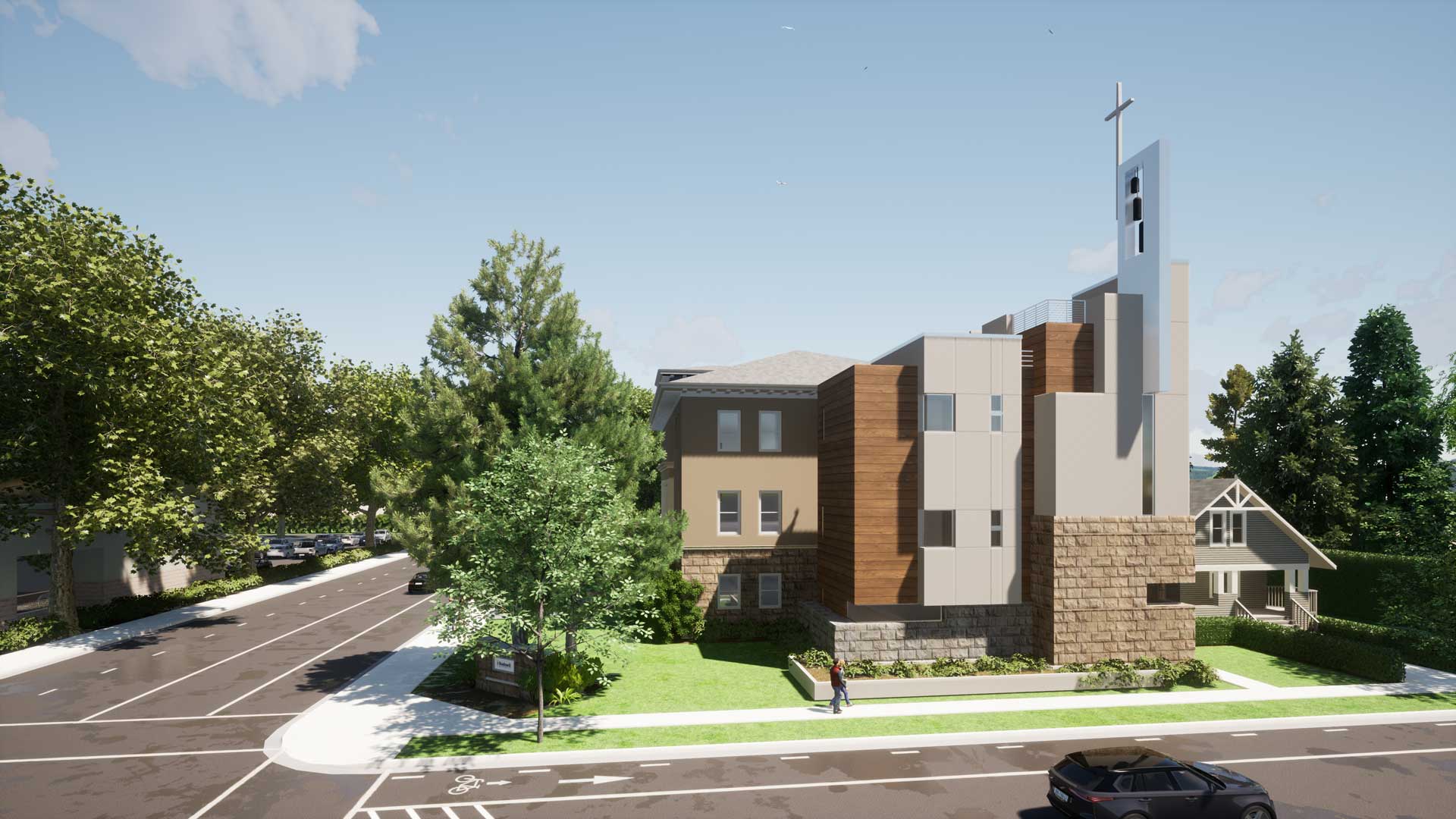 Goodrich Tower
Construct a tower on the southwest corner of Goodrich Hall, connecting an elevator and bathrooms to each floor.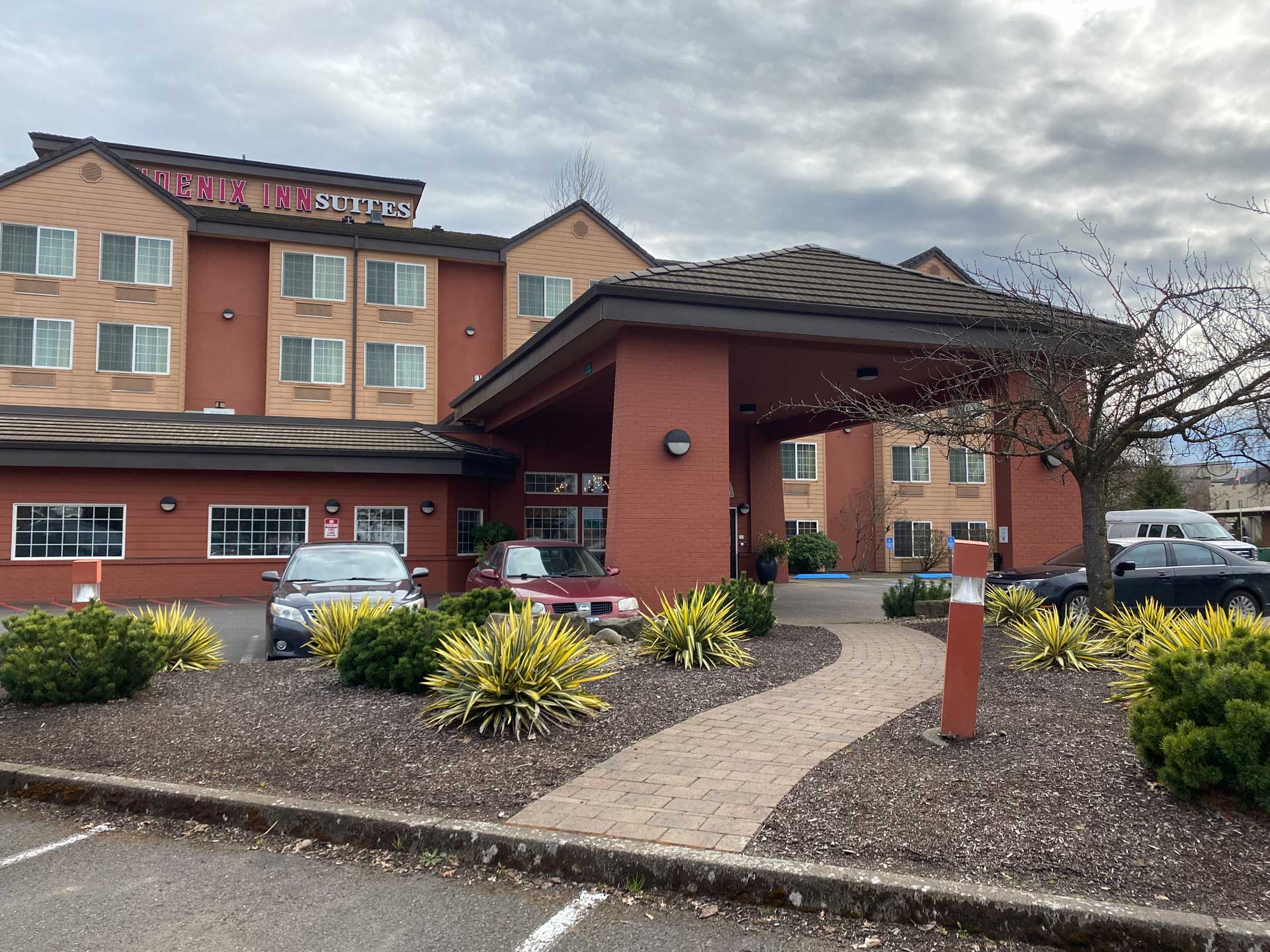 New Residence Hall
Convert the former Phoenix Inn into our largest and best residence hall.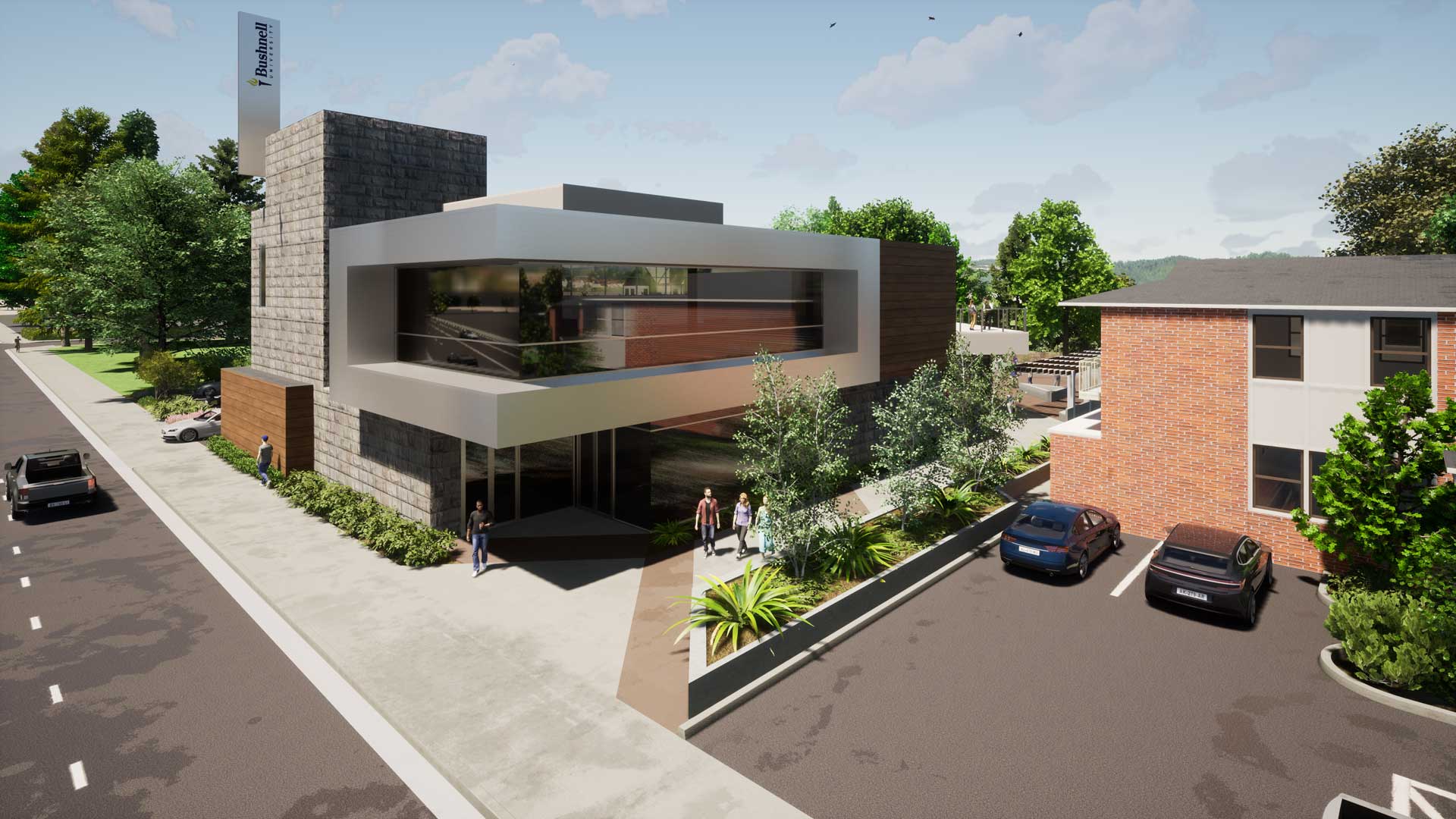 Student Commons
Build a 15,000 square foot Student Commons, with dining for 600. Read more here.
Three significant program developments.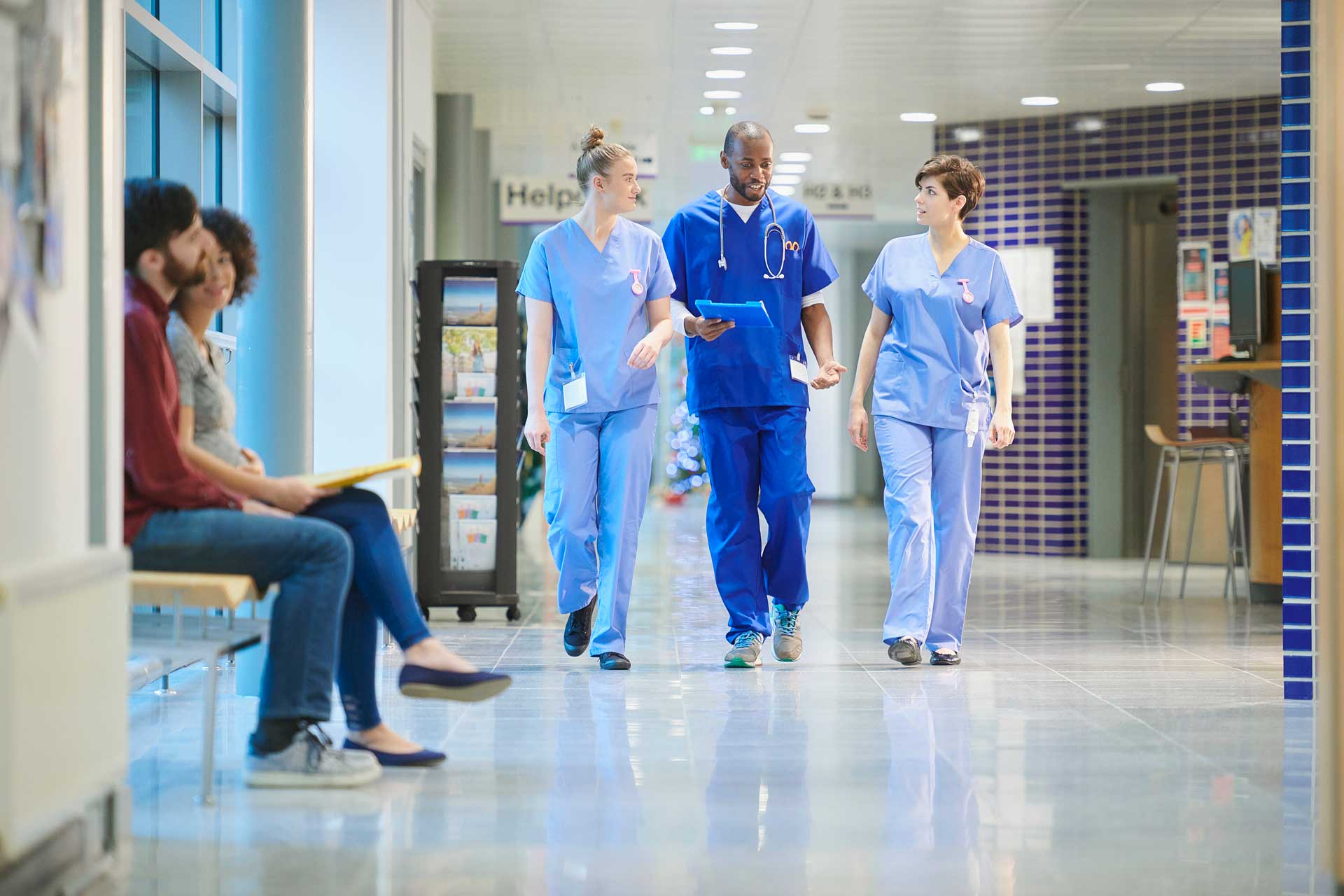 ABSN Program
Expand our nursing program by adding an Accelerated Bachelor of Science in Nursing.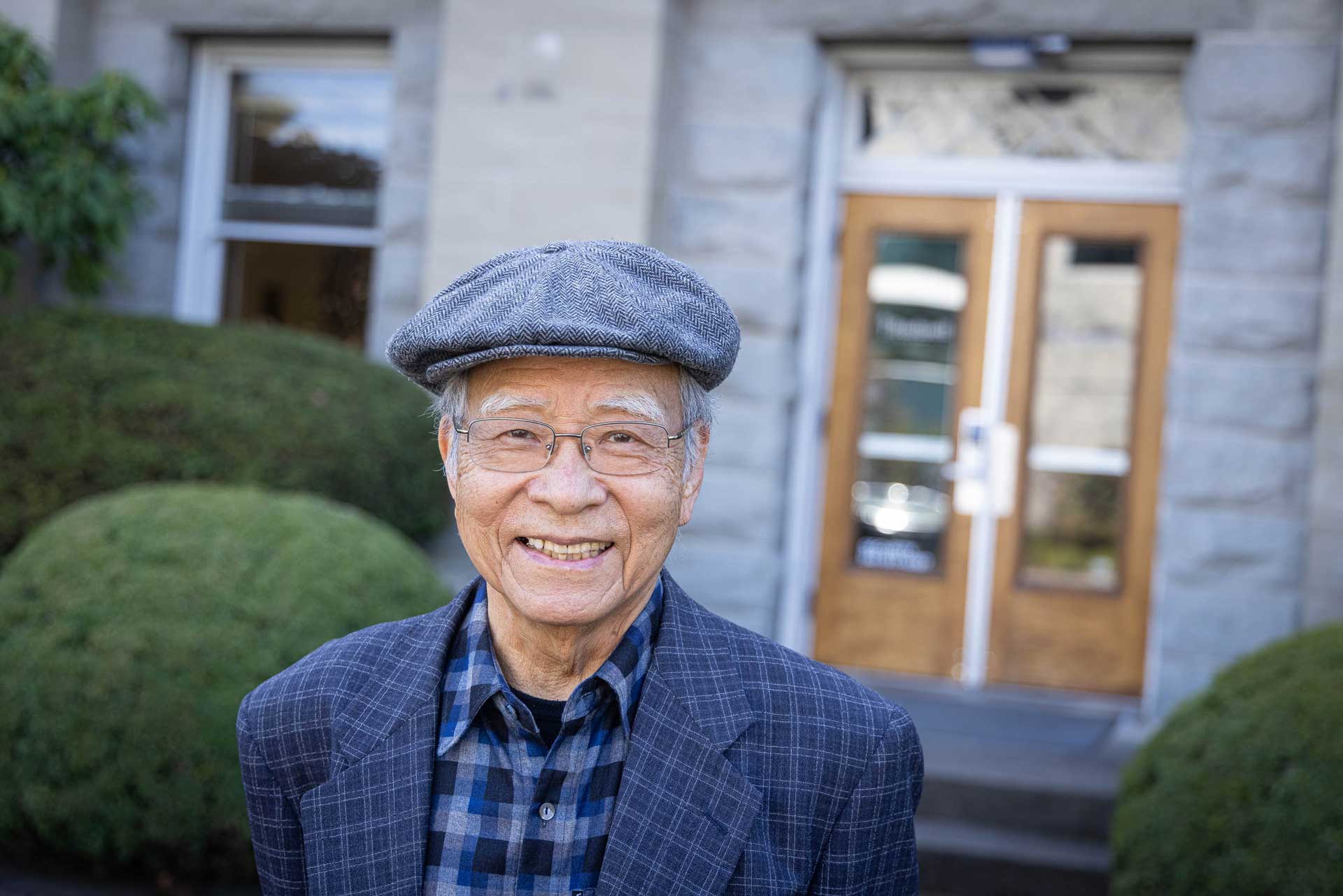 Song Nai Rhee Honors
Enrich the Song Nai Rhee Honors program.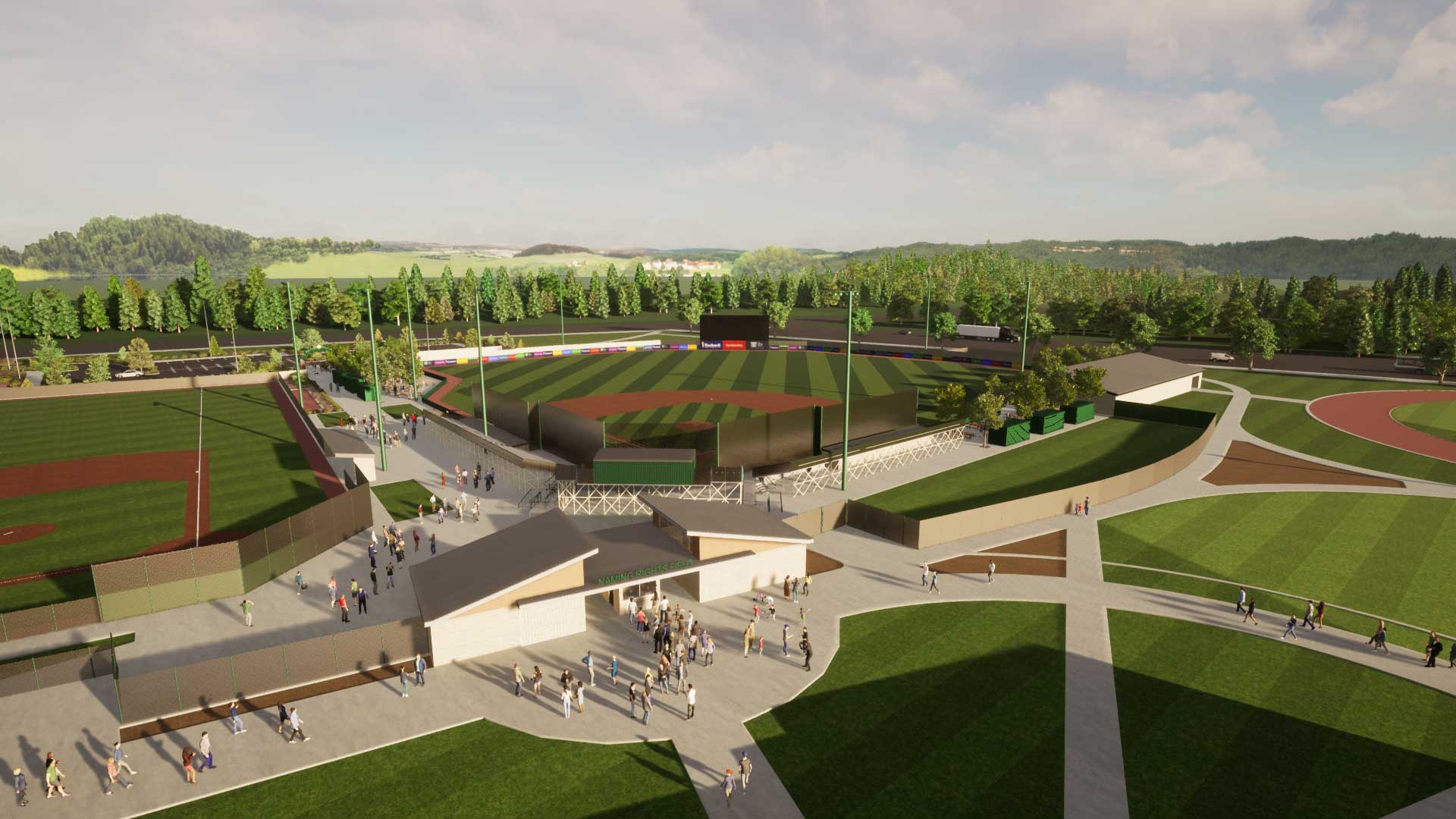 Bushnell Baseball
Build a new stadium and baseball facility in Springfield, with Bushnell men's baseball as the cornerstone.
How You Can Help
We're asking God for people who care about Bushnell University and believe in our mission. Friends and alumni are asked to pray hard, dig deep, and make a difference in this essential effort.
Our Prayer
Lord, we know that everything we are and everything we have belongs to you. You've proven your love and your good intentions for us. We've tried to establish our plans according to your steady leadership, using our best discernment in the gathering of imperfect but devoted community.
Now, please lead us to the people and to the resources that can make dreams come true and visions become reality. Please help us to bravely bless others by inviting them to participate in a project that alters and improves our influence for Christ in generations to come.
When we are confused, grant clarity. When we are hesitant, give us discernment about what to do and boldness to do it. When we are dismayed, give us trust in your ability to lead us to green pastures. When we are rewarded for our efforts, help us to pass on the glory and the benefit, even while we celebrate the giver of every perfect gift.
Amen.
The earth is the Lord's and the fullness thereof, the world and all who dwell therein. (Psalm 24:1)
TIMELINE
Fall 2021
Campaign Begins

Residence Hall Ribbon Cutting

Baseball Program Begins
2022
Goodrich Hall Tower Groundbreaking

Student Commons Groundbreaking

Accelerated Nursing Program Begins

Rhee Honors Program Endowed
2023
Dedications

Ribbon Cuttings
PROJECT COSTS
Accelerated Bachelor of Science in Nursing Program 
$1,000,000
Beacon Baseball 
$1,000,000
Honors Program 
$1,000,000
Campus Buildout
 Goodrich Hall Renovation 
$5,000,000
Student Commons 
$9,000,000
Residence Hall 
$1,000,000
TOTAL:                Goal $18,000,000
Steady growth and expanding opportunities.
Those two unfolding realities describe the Bushnell experience over the last many years. With growth came fiscal viability and then health, along with pressing growth pains. We needed more space.
In 2017, the University's Board of Trustees adopted an aggressive campus expansion plan to increase capacity. The 2017 plan placed a priority on the replacement of the historic Goodrich Building, which lacked accessibility and modern teaching modalities. A much larger, modern replacement building would have pulled a host of campus activities into a campus hub, allowing us to chip away at other pressing needs like housing and parking in other parts of campus.
Then Covid came. While we were adjusting and praying, God created a pathway that reshapes the vision and reorders our priorities. Our long-term lease agreement with the Phoenix Inn came to an end early, allowing us to own and occupy the hotel as our largest and best residence hall.
Moving the majority of our resident students to the north side of campus compels us to build a large Student Commons building, with dining for 600 and a new student center for recreation and social gatherings. This new hub of student life will be built on the site of Richardson Hall, including the lawn that runs down to the millrace.
To revitalize Goodrich a tower will be built on its southwest corner, with an elevator and bathrooms for each floor. The beautiful but tired old building will get refreshed and the tower, with bells and a cross on top, will stand as a call to worship and a symbol of our Christ-centered community. Learn more about each building project here.
Buildings help, but they aren't enough. We're expanding our nursing offerings to include an on-campus, face-to-face Accelerated Bachelor of Science in Nursing (ABSN). At the same time, a committed group of community leaders came together to build a new baseball stadium in Springfield, with Beacon men's baseball as the centerpiece. All the while, we've been growing our commitment to the Song Nai Rhee Honors Program, allowing us to deepen and sustain our commitment to highly motivated scholars. Learn more about each program here.
Venture Forward, then, is a six-pronged campaign to raise $18,000,000 in three years.
As you read in more detail about each project, we hope that one or several will light your fire—or rather your torch. While the campaign is already fueled by a number of large gifts, we need the participation of our whole community to see the vision fully realized.
Read more in the Summer 2021 Venture Forward edition of The Beacon magazine here.