Bushnell University values and seeks to promote the relationship between the University and The Church.
CHURCH RELATIONS E-NEWSLETTER
Bushnell University provides a quarterly e-newsletter filled with information, stories and events geared to share the latest news from campus pertinent to churches and pastors. The newsletter is sent free of charge and may be received by multiple e-mail addresses per church.
We invite churches to engage with the University – register to receive your e-newsletter today by e-mailing Jenn Box at jbox@bushnell.edu.
PULPIT SUPPLY & SPEAKING ENGAGEMENTS
University faculty, staff, and students are available to serve as pulpit supply for a sermon or topical presentations. The speaker list includes, but is not limited to:
Dr. Joseph Womack, president
Dr. Dennis Lindsay, vice president for academic affairs and dean of the faculty
Troy Dean, campus pastor, director of church relations, and assistant professor of Christian ministry
Dr. Keith Potter, vice president for advancement and director of the Center for Leadership & Ethics
Specialty Topics:
To schedule a Bushnell speaker, contact Jenn Box, 541-684-7241 or e-mail jbox@bushnell.edu.
To schedule The Grove Collective, our traveling worship team, call 541-684-7281 or e-mail music@bushnell.edu.
BUSHNELL UNIVERSITY CHURCH FAIR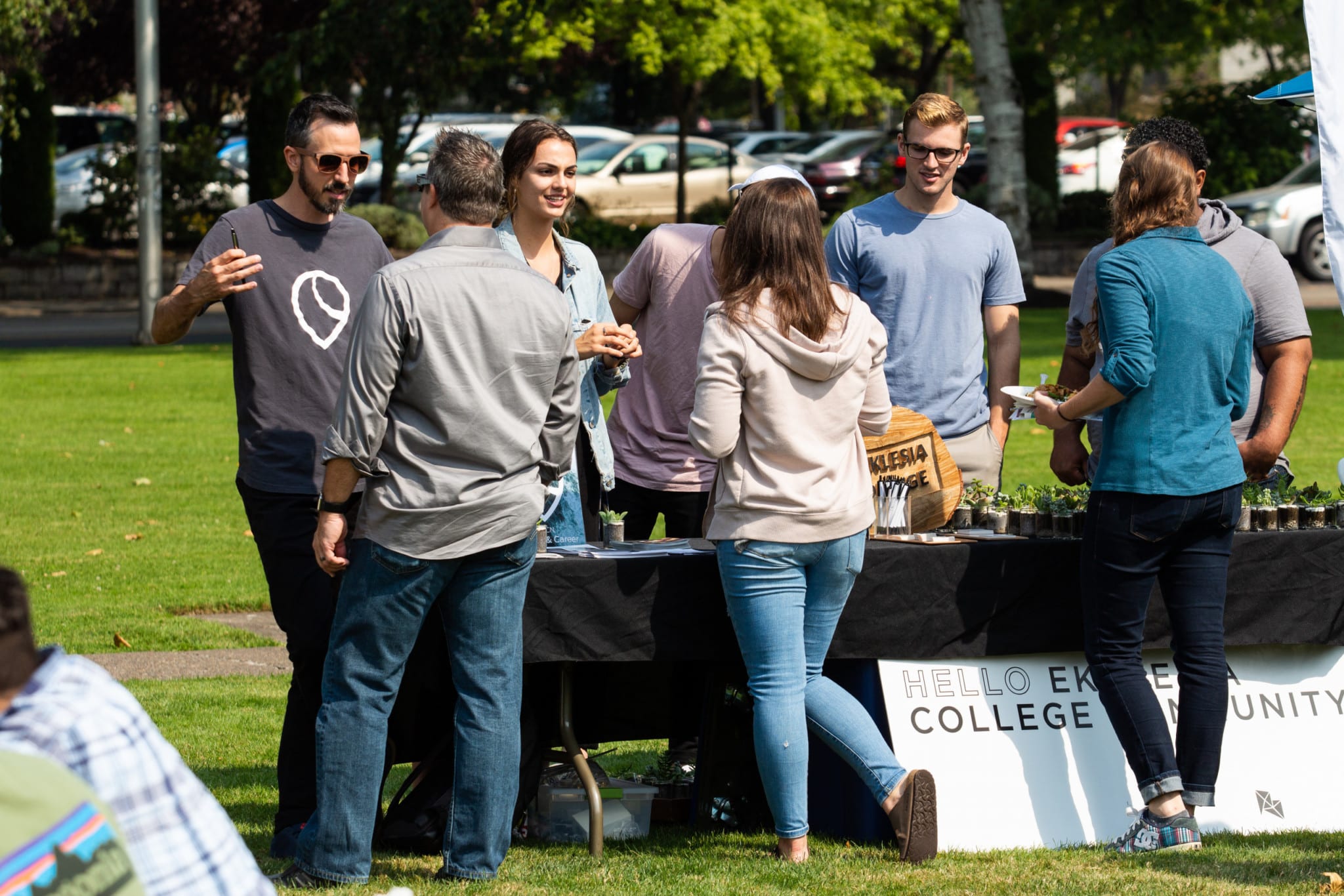 Our annual Church Fair event, scheduled at the beginning of each fall semester, helps to connect Bushnell students with local churches, especially students who are new to Bushnell and the Eugene area. The event is traditionally held during the first week of classes following Chapel.  Nearly 30 churches and college ministries are invited to set up displays and meet current students to talk about what God has been doing locally through their ministries.  Past ministries who have participated include:
Berean Baptist Church, Campus Crusade for Christ, City Church, City Salt Church, Collegiate Christian Fellowship of First Baptist Eugene, Ekklesia, Emmaus Life, First Christian Church Eugene, Gospel Community Church, Grace Community Fellowship, Harrisburg Christian Church, Immanuel Lutheran Church, Life Bible Church, New Hope Eugene, Newman Center, North Park Community Church, Northwood Christian Church, Onyx House, Resonate, Santa Clara Church, St. Mary's Episcopal Church, St. John the Wonderworker Orthodox Church, Summit Creek Church, The Rising, University Fellowship, Westside Christian Church, Westside Faith Center, and Willamette Christian Center.
For more information regarding the 2020 Bushnell University Church Fair, or to register space for your church or college ministry to participate, please e-mail Troy Dean, campus pastor, at tdean@bushnell.edu.