Master of Business Administration (MBA)
Online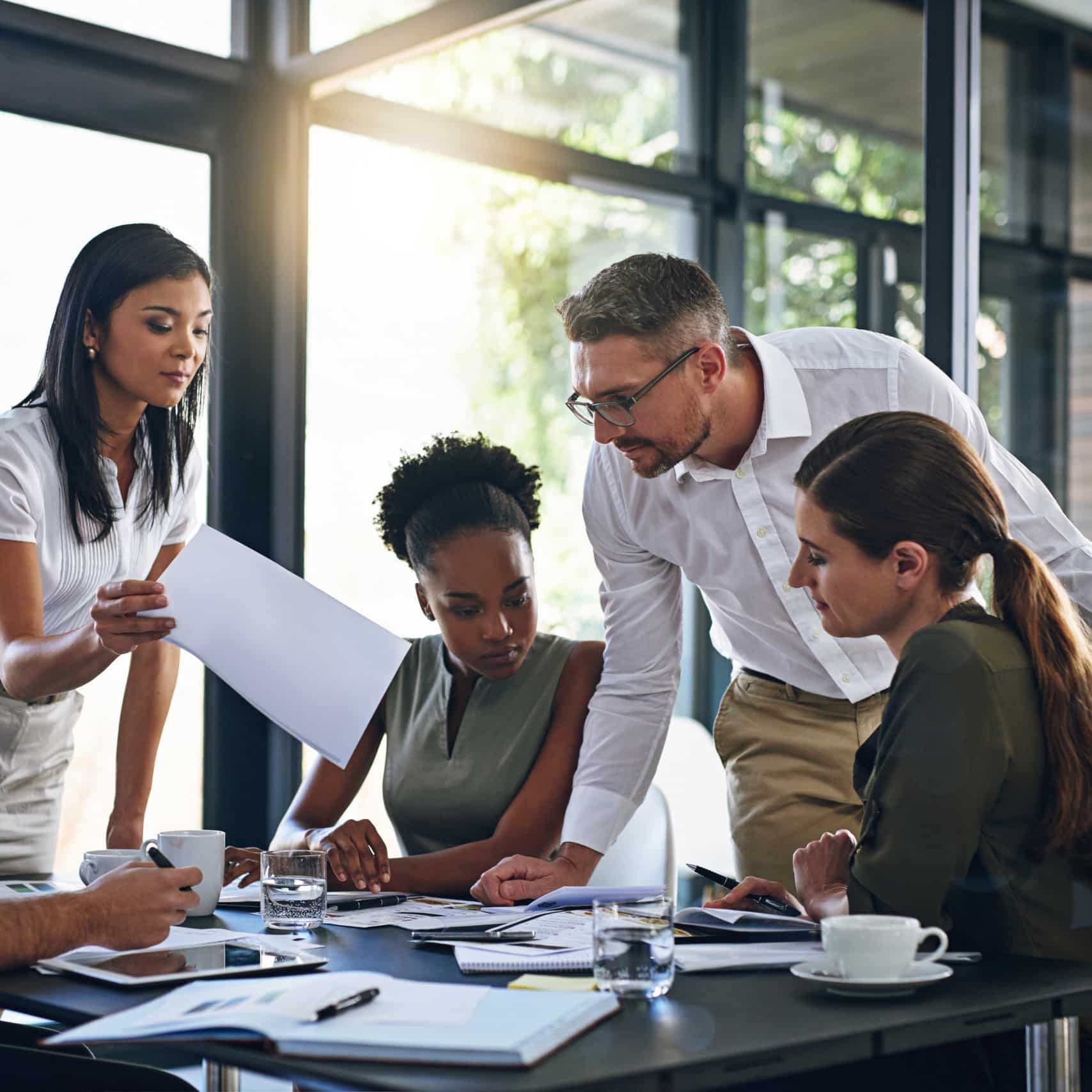 Take your knowledge and career to the next level. The online MBA at Bushnell University is designed for professionals seeking to expand their business knowledge, skills, and abilities. This program will complement your work experience and expand your career opportunities, equipping you with the support, guidance, and resources you need to succeed personally and professionally.
Credits
36

 

|

Cost/Credit

$740

 

|

Completion

12-24 Months

 

|

Format

Online

 

|

Starts Per Year

Three
Graduate Programs
Contact
JaiLeigh Wiren
Admissions Counselor, MBA Program
541-349-5284
jwiren@bushnell.edu
Latrissa Lee Neiworth, Ed.D.
Dean, School of Business, Leadership & Technology
541-684-7251
Why Choose

Bushnell?
Complete your MBA in as little as 12 months while you learn and grow under the guidance of faculty with rich, real-world experience. Bushnell University's MBA program is ranked one of the top MBA programs in Oregon. This 100% online program allows working adults to study anytime from anywhere, giving you the flexibility needed to fit school into an already hectic schedule.
Program Overview
3 starts per year
No GRE or GMAT required
8-week courses
100% online
Concentrations
Management & Leadership
Non-Profit Leadership
Program Objectives
Upon completion of the online MBA program, candidates will be able to demonstrate:
Comprehensive knowledge of the core principles and concepts related to business administration
Effective communication, both written and oral, relative to different business environments and situations
Knowledge and understanding of the role of Christian leadership, ethics, and service in effectively addressing business management issues and decisions
Literacy regarding recent management trends through the use of leading business information sources, current publications, and other available audio-video, online, or in-text resources
An ability to integrate all aspects of their learning, understanding, knowledge, and skills concerning business
FAQ's
How much does the program cost?
Current tuition and fees are listed here.  The MBA program is 36 credits. Students should also factor in the cost of textbooks.
How long does it take to complete the program?
The MBA program can be completed on either a 12-month or 24-month track. Students doing the 12-month track take 2 classes at a time. The 24-month track is just 1 class at a time. Classes are 8 weeks long.
Do I have to have an undergraduate degree in business? 
No, your undergraduate degree can be in any subject area.
How is the MBA different from the Master of Arts in Leadership (MAL) in Business?
The MBA focuses on the "nuts and bolts" of finance, economics, business analytics, and accounting and includes topics of leadership, ethics and personnel management. The MAL is focused on broad-spectrum leadership, human capital, and how to lead people in an organization.
Can I work while doing this program?
Absolutely! Most of our online MBA students are simultaneously working part or full time while attending. Courses can be completed 100% online and there are no required log-on times.
Is Bushnell accredited?
Yes. Bushnell University is regionally accredited with the Northwest Commission on Colleges & Universities (NWCCU). Additionally, the School of Business Leadership and Technology has received specialized accreditation for its business programs through the International Accreditation Council for Business Education (IACBE).
Have other questions? Contact our admission counselor for the MBA program at 541-684-7201.
Admissions Requirements
Application Requirements
Official transcript showing completion of a bachelor's degree from a regionally accredited four-year college or university (3.0 cumulative GPA) and transcripts for any subsequent academic work.
A Statement of Purpose (500 words) showing skills in written communication and addressing how the online MBA relates to your personal and professional goals.
Current resume.
Special Considerations
Students who do not meet GPA requirements may apply for conditional admission to the program. Bushnell University evaluates applicants holistically, evaluating academic progress as well as work and personal experience in the admissions process. Students may provide a one-page description of the previous academic history results, with an explanation of how they intend to be successful at the graduate level.
Courses
Core Courses
For full course descriptions, visit our academic catalog.

Business Ethics
Managerial Finance
Strategy and Managerial Decision-Making
Managerial Economics
Managerial Accounting
Organizational Behavior
Executive Leadership Seminar & Capstone
Management & Leadership

Leadership Strategies
Marketing Strategy
Human Resource Management
Operations and Service Management
Choose one additional course from the following:
Non-Profit Leadership
Market Strategy
Volunteer Leadership
Legal and Ethical Issues for Non-Profit Organizations
Chose one of the following:

Great Leaders
Leadership and Mission Fulfillment

Chose one of the following:

Operations and Service Management
Human Resource Management
Pepperdine University Partnership
Bushnell University offers an accelerated program where students enrolled in the online MBA or Master of Arts in Leadership (MAL) can also pursue conditional enrollment in the hybrid EDOL (Ed.D.) Doctorate Program at Pepperdine University.
This program allows students to take up to two doctoral-level courses from Pepperdine, which can be counted towards their master's degree at Bushnell, providing a head start on a prestigious doctoral degree. Additionally, students in this program benefit from expert faculty mentorship, access to professional seminars and virtual learning opportunities, and the integration of Christian values in their education.
Employers of our MBA Students & Alumni
University of Oregon
Disney
Bushnell University
Jenzabar
Mt. Hood Community College
Lane County Government
ALS Association
Human Resources Department
Accounting Firm (Executive)
Desitnations Career Academy
Tuition & Fees / Financial Aid
Military & Veteran Benefits
Student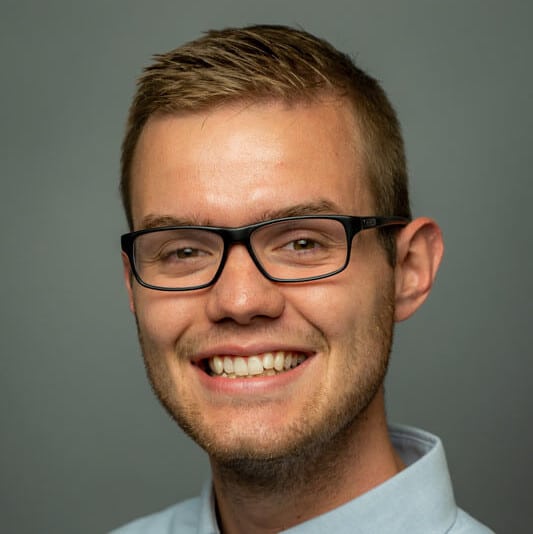 "Bushnell University's MBA program had a huge impact on me. It taught me everything I needed to know about business, from leadership to marketing, and helped me develop critical thinking skills that I use every day. The program also gave me opportunities to grow professionally and personally through networking and mentorship. But most importantly, it instilled in me a sense of social responsibility and inspired me to make a positive impact on society." 
-Miles Adkisson '18
Student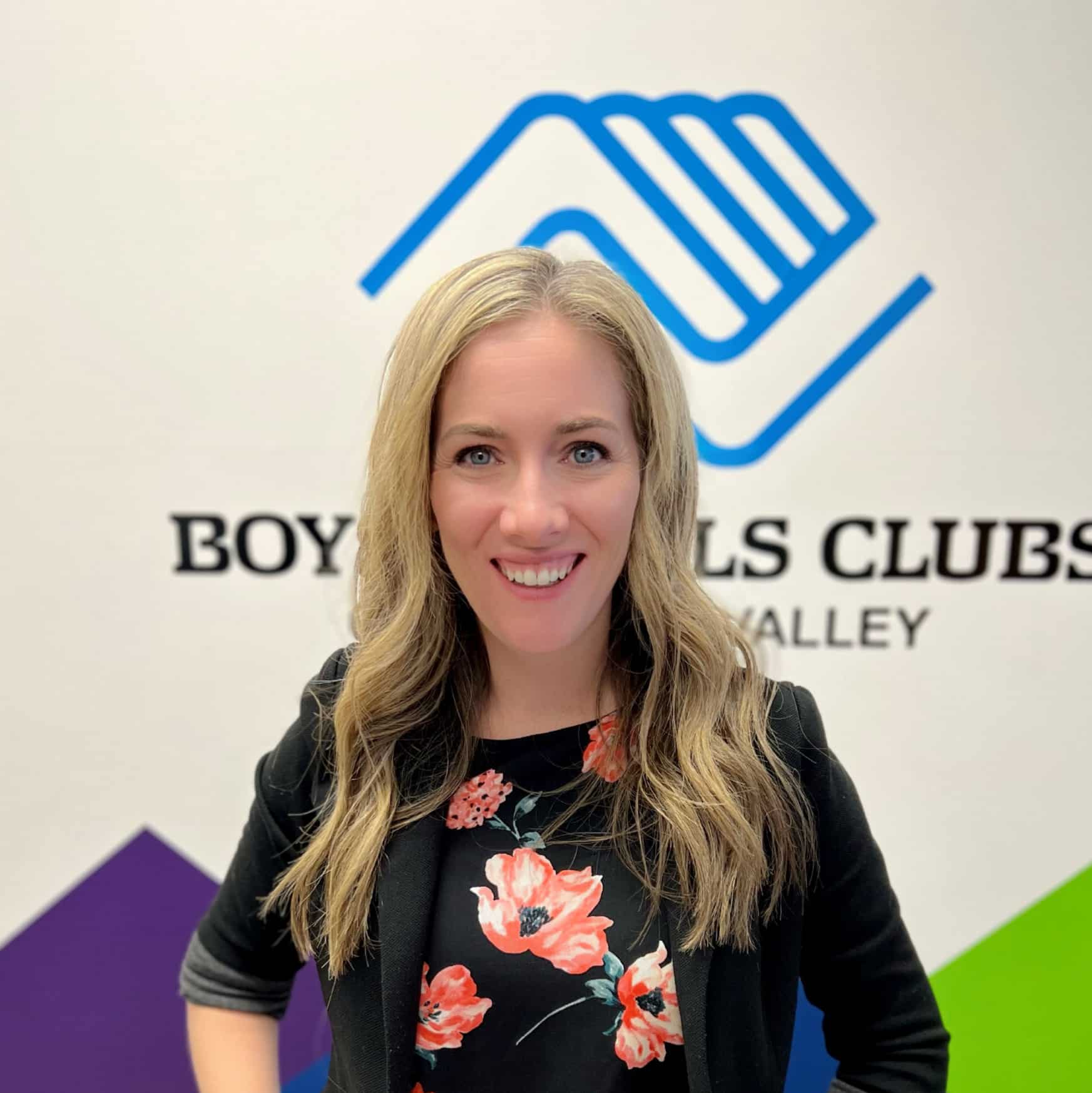 "The program at Bushnell helped me to think critically, communicate concisely and develop my leadership capacity. I was challenged by the rigor of the core classes and gained valuable knowledge in accounting, statistics, and operations. These courses gave me the confidence and foundational skills to understand business concepts and make informed, strategic decisions. I appreciated how I could apply what I was learning in the classroom to my daily work and how I could apply what I was learning in my courses to the work I was doing every day at the Boys & Girls Clubs of Emerald Valley." 
-Shelly Williams '23
Student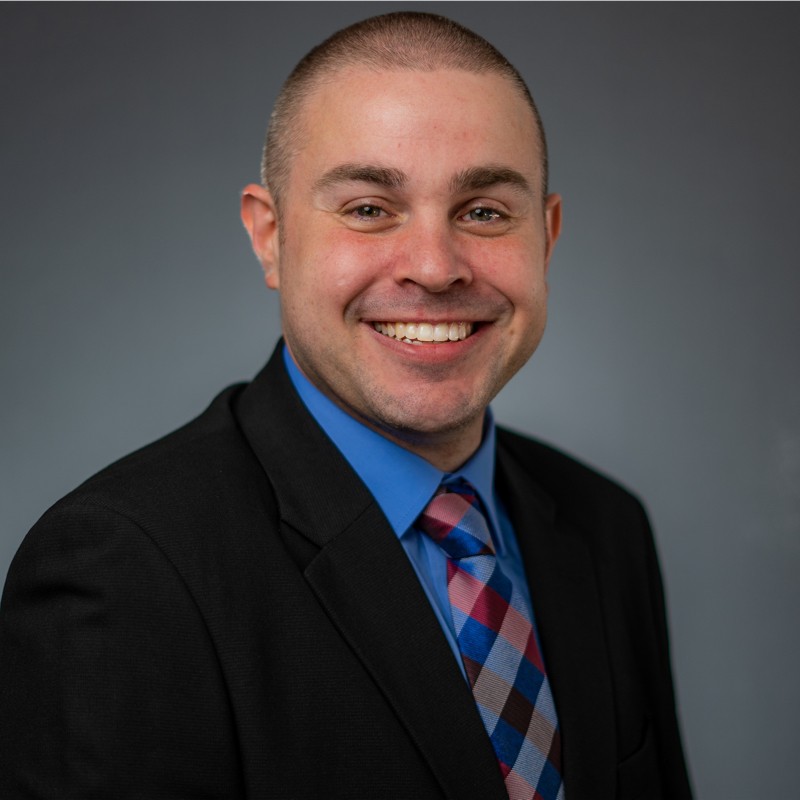 "The MBA program at Bushnell University was instrumental in improving my business acumen, expanding my professional network, preparing me for career advancement, and increased earning potential. As a result of the program, I gained valuable knowledge, skills, and connections that have enabled me to succeed in my professional endeavors. The MBA program equipped me with a comprehensive skill set and knowledge base essential for success in various business roles, including leadership positions. Through the program, I developed and enhanced my strategic thinking and analytical skills, which are highly valued in today's business landscape." 
-Johnathan Boggs '18, MBA '23
Student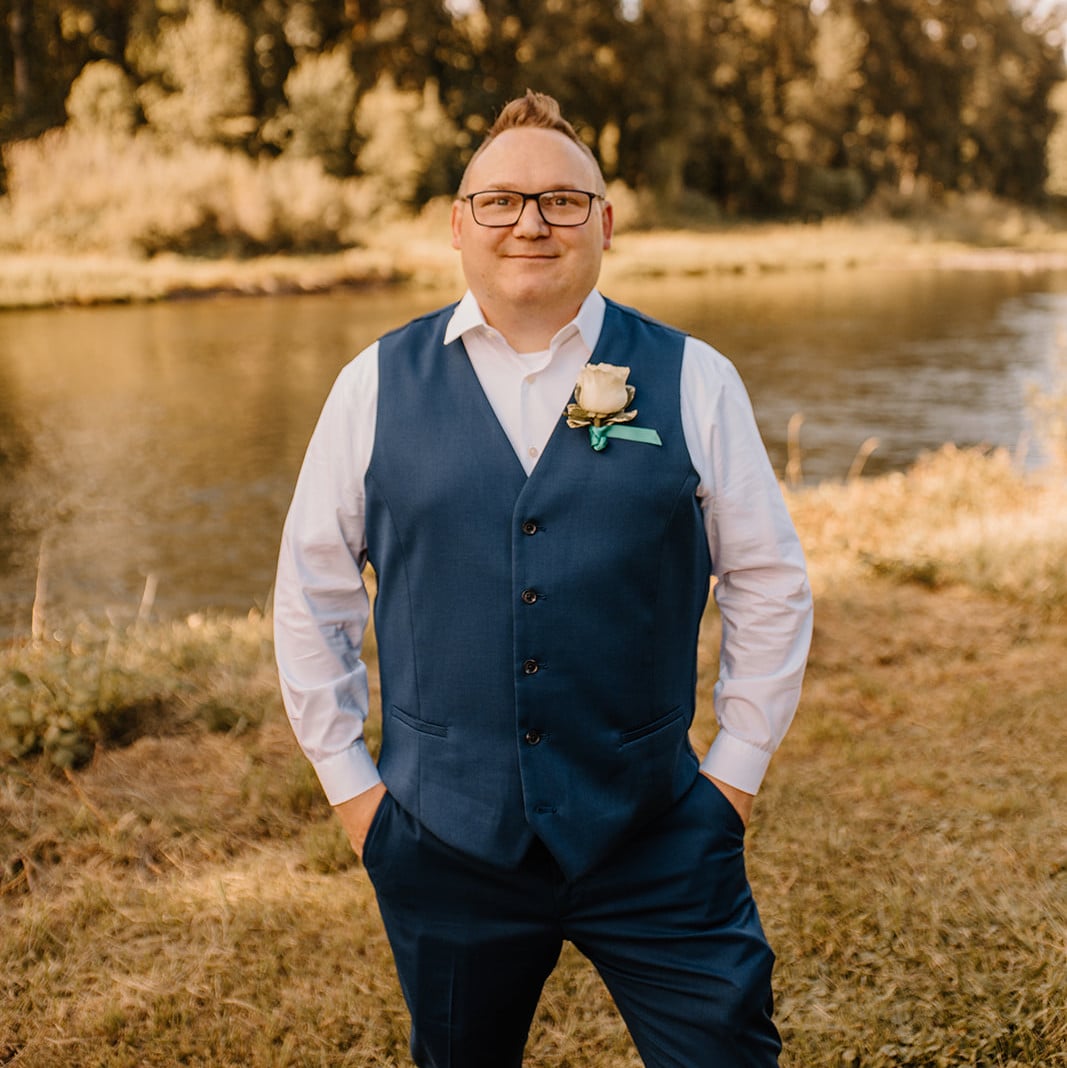 "The MBA program helped me learn about the internal aspects of upper management within an organization. The types of decisions made, how things are communicated, and how data is used for making business decisions. I was trying to make a career transition from sales and service management to human resources. I decided to pursue my MBA to help with this transition.
I selected Bushnell because it was local and 100% online. I had a family and a 50 hour a week job, and the Bushnell program allowed the flexibility to pursue my educational goals and arrange my studies around my work and home life. The Bushnell program offered structure in the course and the framework of the program but a tremendous amount of flexibility in what I chose to study." 
-Ken Dasch '18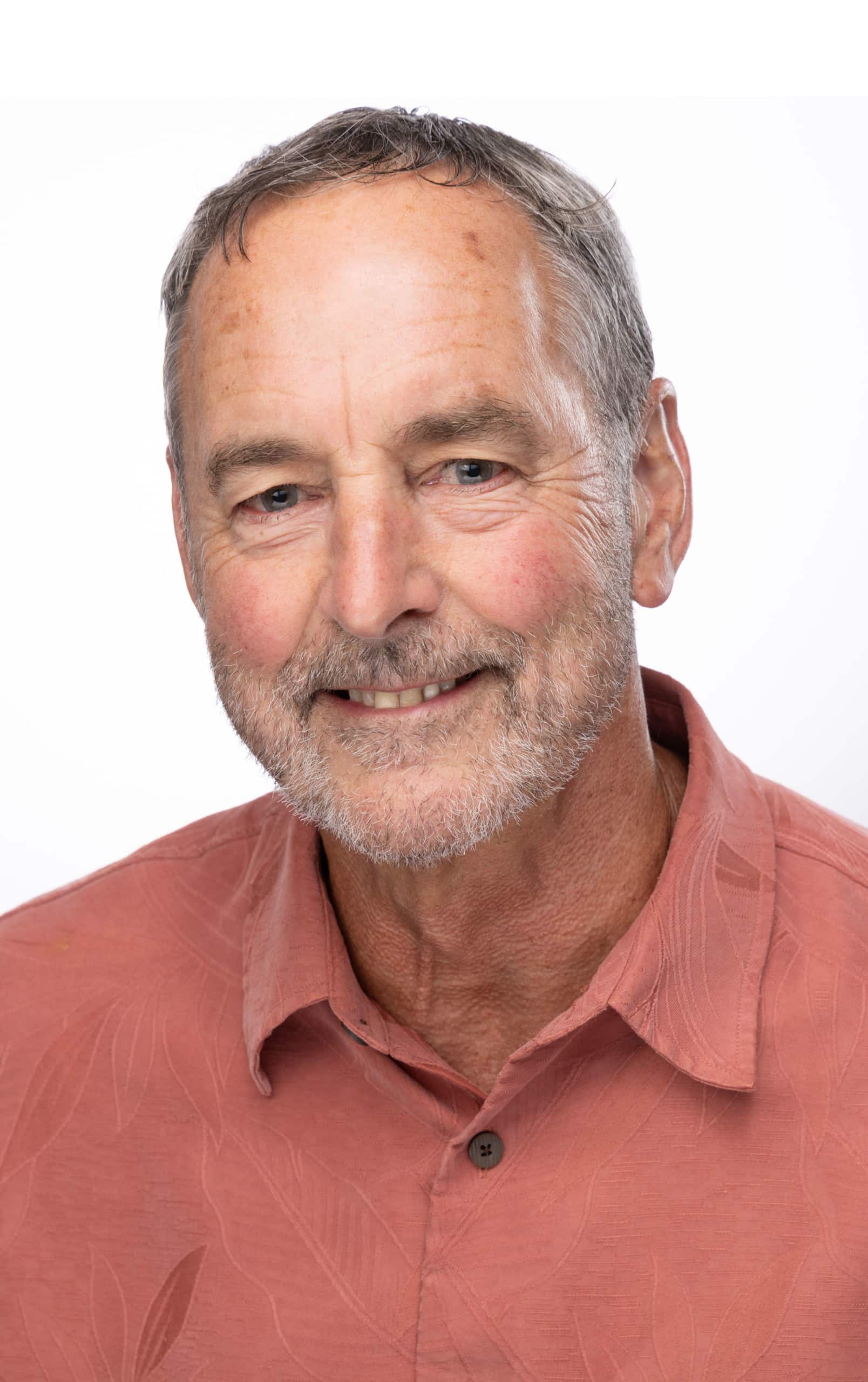 Meet the Faculty
Peter Diffenderfer, Ph.D. Program Faculty
"Choosing to pursue an MBA degree from Bushnell University provides students a unique opportunity to learn cutting-edge business concepts and practices from professionally experienced and academically prepared instructors from a variety of industries and disciplines.
Small class sizes and asynchronous online course delivery support working adult's unique and oftentimes demanding lifestyles while offering support of, and flexibility for, student-faculty interaction – including mentoring and professional networking."