Welcome to the School of Business, Leadership, and Technology
Our Mission: To develop highly competent professionals for service in local and global communities by integrating Christian values with foundational concepts, best practices, and innovative applications in business.
The School of Business Leadership, and Technology reflects the deep and enduring commitment Bushnell University has for service and stewardship.
The School is committed to providing quality academics and is designed to be practical and affordable.  Our dedicated faculty and flexible programs strive to meet the needs and aspirations of today's students and tomorrow's leaders in business, accounting, technology and criminology.
The values of the school and our programs are in line with the historic mission of Bushnell:
To provide the principle-based knowledge and skills necessary to succeed with integrity.
To develop and maintain first class, solid academics.
To deliver employable specialties and concentrations.
To keep our programs flexible and affordable.
To serve the diverse challenges students face today, we offer several options and work with each student to tailor their Bushnell education to their individual circumstances and needs. We offer traditional undergraduate programs, as well as an adult degree completion program. Our Master of Business Administration (MBA) program, Master of Arts in Leadership (MAL), and Master of Arts in Sports Management (MASM) are designed for the working adult.
Our classes are offered in classroom and on-line, complemented by meaningful internships and externships creating an educational experience that is connected to the communities our graduates serve.  We are proud of and committed to our tradition of diversity and inclusion.
For over 100 years, our goal has been to help students:
Prepare to lead and manage in their chosen career: for-profit, non-profit, and government service;
Commit to apply their integrity, industry, and intelligence to advance their workplace and to positively impact society;
Do the right thing: exhibit the highest ethical standards;
Strive to make a meaningful, positive difference in the world;
Develop innovative solutions to local and global problems.
Business Program Internships
Each student at Bushnell completes a 16-week internship for a total of 135 hours at an organization that fits with their career aspirations. The internship experience can also serve to further discover your passion and calling.
Our Internship Program offers:
Invaluable hands-on work experience
Connection to businesses in your field
Access to a professional networks
Advantage in the graduate admissions process
Assist in securing entry-level positions
Greater understanding of your God-given calling
Learn more about our internship program.
A Few Internship Program Partner Organizations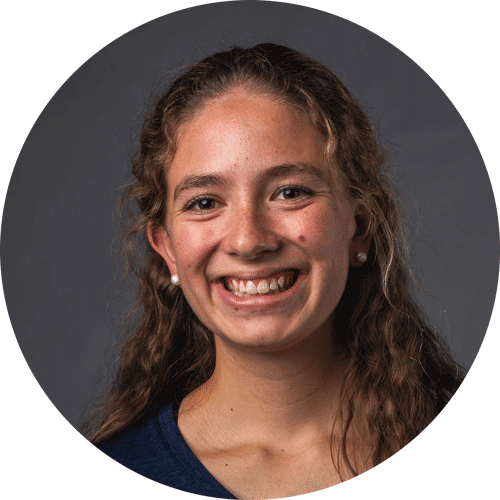 Madeleine Rosebrook '20 – Business Administration
"Bushnell has been the most amazing college experience I could have asked for. Not only did I meet some of my closest friends there, I was able to be a part of a small, close-knit community that deeply cared about me and my life. My professors, coaches, the staff, and my teammates were always there for me and truly embodied what it means to live lives of wisdom, faith, and service. Whether it was academically, spiritually, or physically through sports, I was always encouraged to work hard and to be my best, not for others or myself, but to glorify God. And that has helped me grow so much in my faith and helped me to identify what I want my life to look like and what gives me purpose."