Make An Impact Through Digital Marketing
Learn cutting edge-skills to give you a competitive advantage in the workplace
100% of Instructors
active in the field
Hands On
real-world experience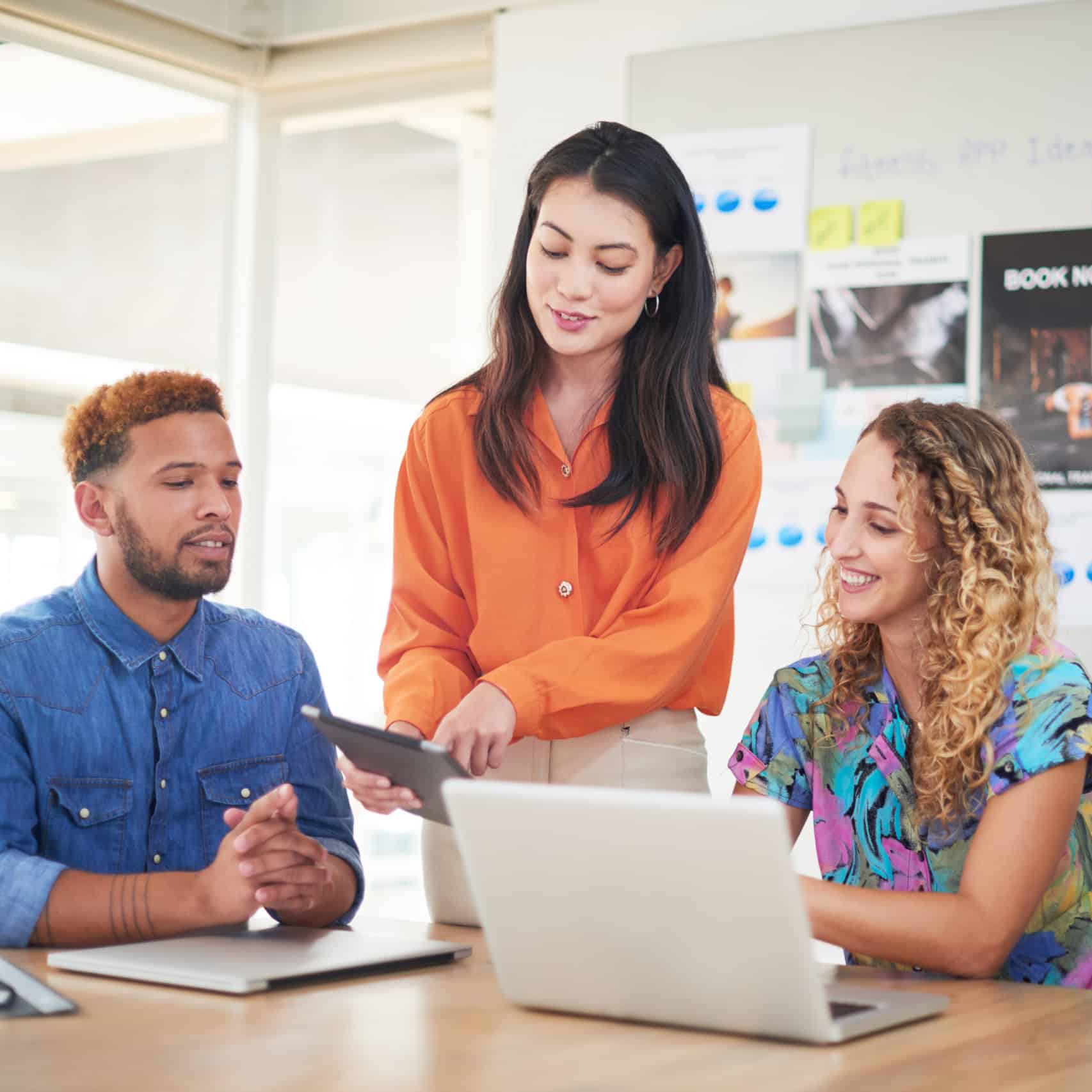 Earning a degree in digital marketing will provide you with the knowledge and skills to become innovative thinkers and creators. As you study digital marketing at Bushnell University, you will gain knowledge of data-based strategies to prepare you for your career. Digital marketing is a fast-growing industry and is of high demand, increasing your employment opportunities upon graduation.
In this program, you will become confident in your ability to create high-quality content or dissect data. This face-to-face program will provide you the hands-on experience needed to be well-prepared for your career.
Business Graduate Programs
Business Online Programs
Why Choose

Bushnell?
The Bachelor of Science in Digital Marketing at Bushnell combines innovative marketing practices and social good. Students will have the opportunity to learn from digital marketing experts who have worked for companies such as Google and Youtube.
As students develop skills in areas such as search engine optimization and marketing, paid social advertisements, social media marketing, video ads, display ads, video production and more, they will be able to put their knowledge into action as they assist in launching digital marketing strategies for local non-profit organizations.
This real-world, practical experience will look not only look nice on your resume, but will help you begin to make connections and build relationships as you launch your career post-graduation.
Program Objectives
Graduates of this program will:
Distinguish core values that define a customer-centric approach to marketing, aligned

with social good

Develop cross-functional strategies that foster brand strategy, purpose, innovation, and growth

Leverage the capabilities of data analytics to inform marketing strategies 
Courses
Core Courses
Intro to Marketing
Digital Marketing
Consumer Behavior
Market Research
Branding, Advertising, Promotion
Content Marketing & Search Engine Optimization
Digital Analytics
Multimedia Communication
Multimedia Communication Lab
Social Media Campaigns
Digital Communications for Community Good
Senior Capstone
Internship
Elective Courses
Emergent Technologies
Sports Marketing
Sales Strategy and Management
Copy Writing for Media
Persuasion
Skills Courses
Conversion Optimization
Customer Acquisition
Email Marketing
Paid Media
Prerequisites
Excel
Applied Statistics
Intro to Business
Capstone Project
The Capstone Course allows you to manage an entire digital marketing campaign for a nonprofit organization. You'll graduate with several campaigns in your portfolios. These campaigns all involve being tasked with managing results, not just a plan, making you feel equipped to succeed in the workplace.
Program Distinctives
100% of faculty actively engaged in the digital marketing field
Average class size of 14
12:1 student-to-faculty ratio
100% of students graduate with at least 135 hours of field experience
Career Opportunities
Earning a degree in digital marketing can prepare you for the following occupations:
Advertising manager
 SEO Specialist
Email Marketing Specialist
Social Media Manager
Content Manager
Digital Marekting Manager
Analyst
Content Strategist
Data Analyst
UX Designer
Digital Designer
Business Partners
Holt International
Harvest House Publishers
Circle Media, Inc.
Isler NW LLC
Base Builder
Kidsports
Roseburg Forrest Products
The Boys and Girls Club
Columbia Bank
Whitmire & Associates
Elk Horn Building
Hood River Mortgage Group
Beaudet Jewelry
Student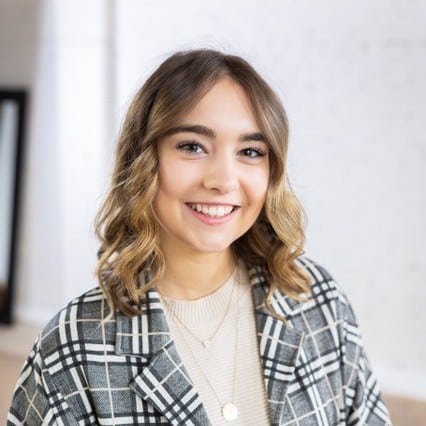 "I graduated with a Business Administration Degree with a Concentration in Marketing. My experience at Bushnell has played a vital role in landing my current job. The foundational knowledge I gained from Professor Silverthorne, in addition to the practical skills acquired during my internship were instrumental in shaping my career path. My internship with Jane Bourvis, a wedding dress designer in London, under the guidance of Christy Silverthorne, provided me with essential skills in Google Analytics and SEO which ultimately gave me the experience that I needed in my current position as a Digital Marketing Specialist, which has since evolved into a Project Manager role at Kinetic Creative and Marketing, based in Billings, MT."
-Ryann Reeves '22
Student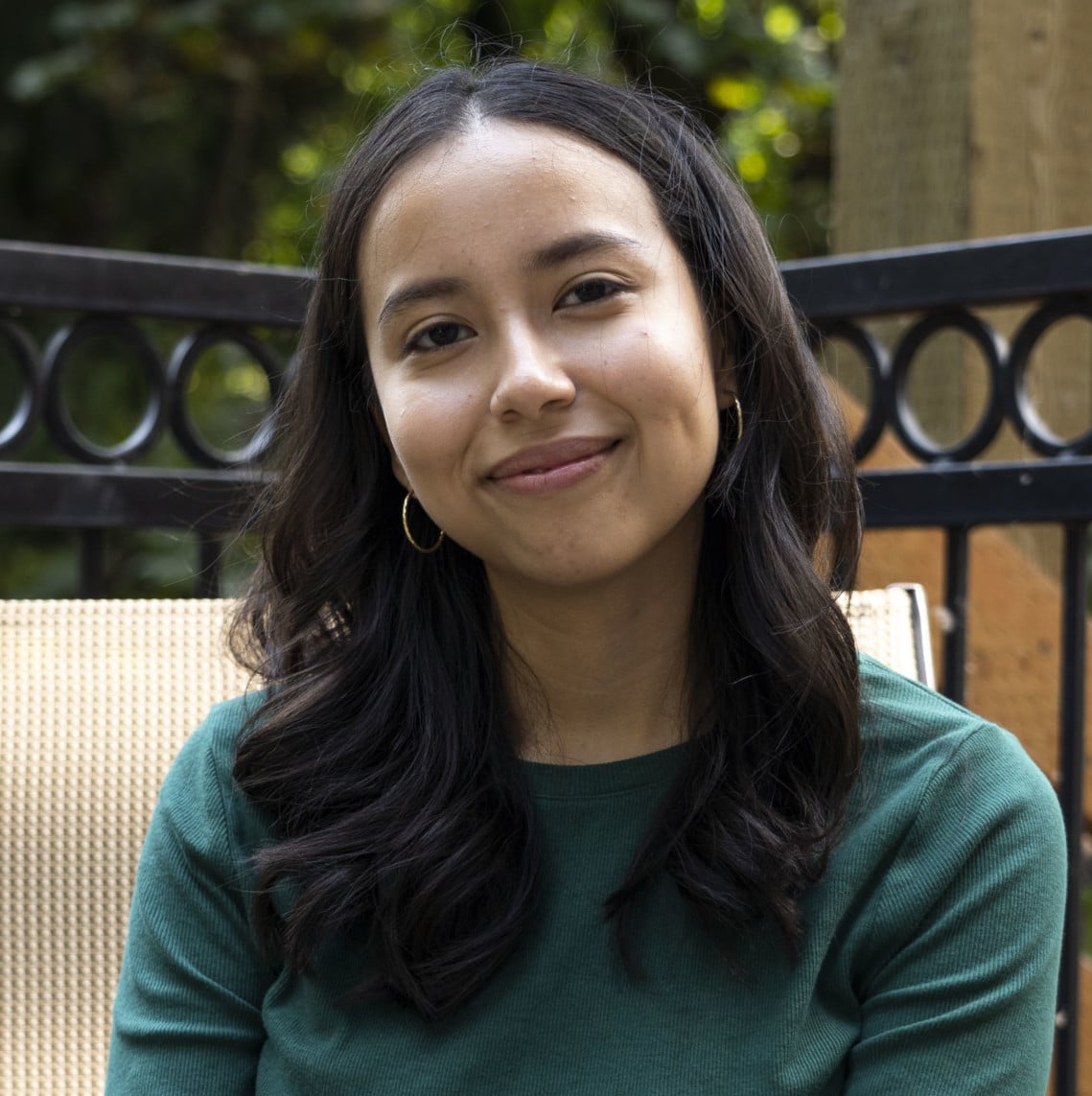 "I am very fortunate to have been a business student at Bushnell University. I got to really practice the business concepts that were being taught in the classroom. One of my favorite classes at Bushnell University was Management Information Systems. I was always looking forward to that class because the professor was so engaging and gave us projects that were both fun and informative. We used Tableau, a visual analytics platform, to explore the power of telling a story through data. The business school at Bushnell University gave me the tools and skills that I needed to be in my current role today. As a marketing assistant at Harvest House Publishers, I have been learning how to use Google marketing tools like Google Analytics and Google AdWords to gain potential customers." 
-Miriam Gutierrez '23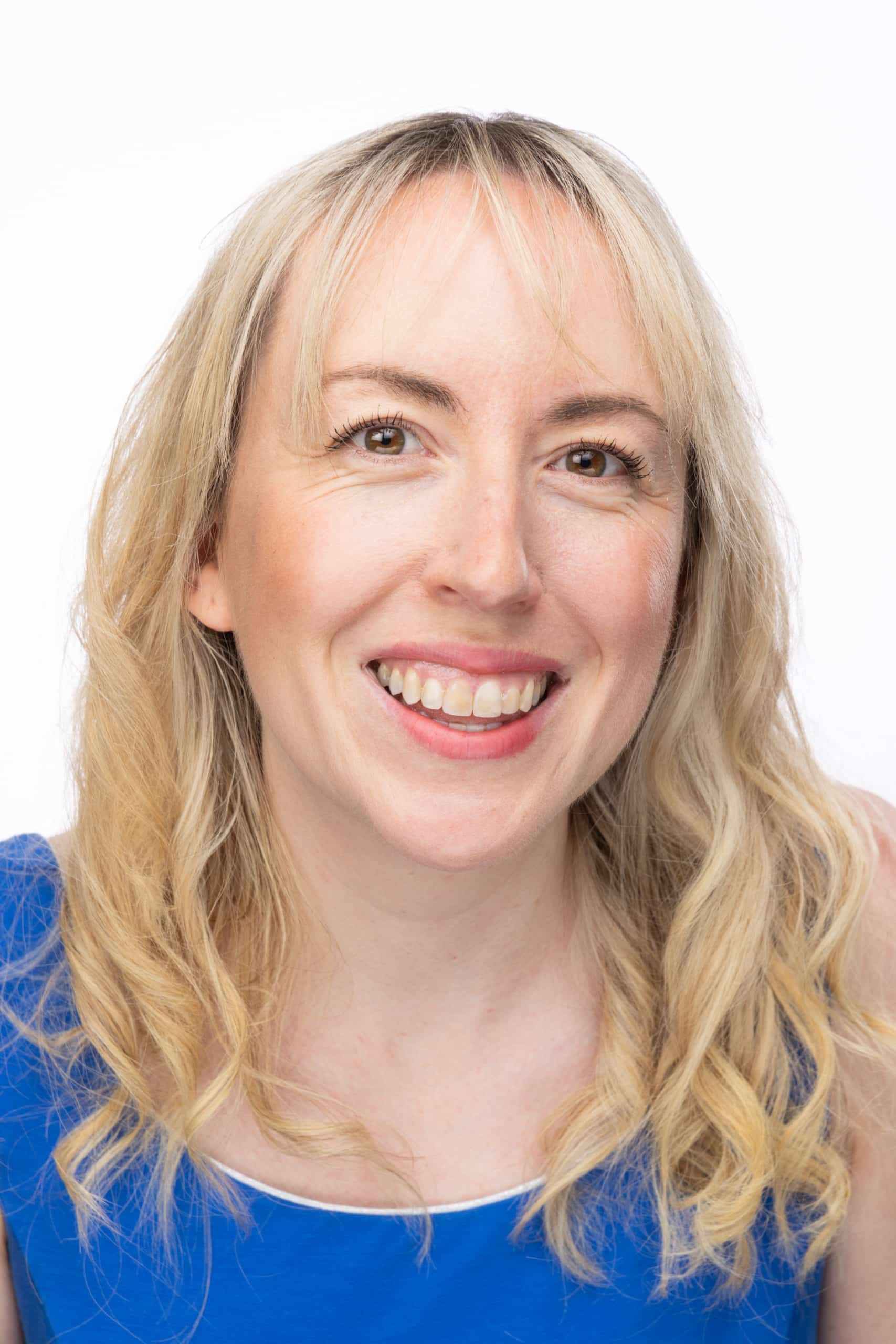 Meet the Faculty
Christy Silverthorne, M.A.
Program Director
"As a student enrolled in Bushnell's Digital Marketing program you'll enjoy hands-on, real-world experience connecting you with local, national, and international clients.
Bushnell's program is unique in its focus on developing valuable skills for today's marketplace while also including a social good element training you to use digital marketing for business and at the same time learning to use it to create positive change."