Digital Media & 
Graphic Design
Major
Design with Purpose
Cutting edge program where you get to make an impact
100% of
Faculty
working in the field
Student Partnerships
with nonprofits 
Real World
Hands-on experience from start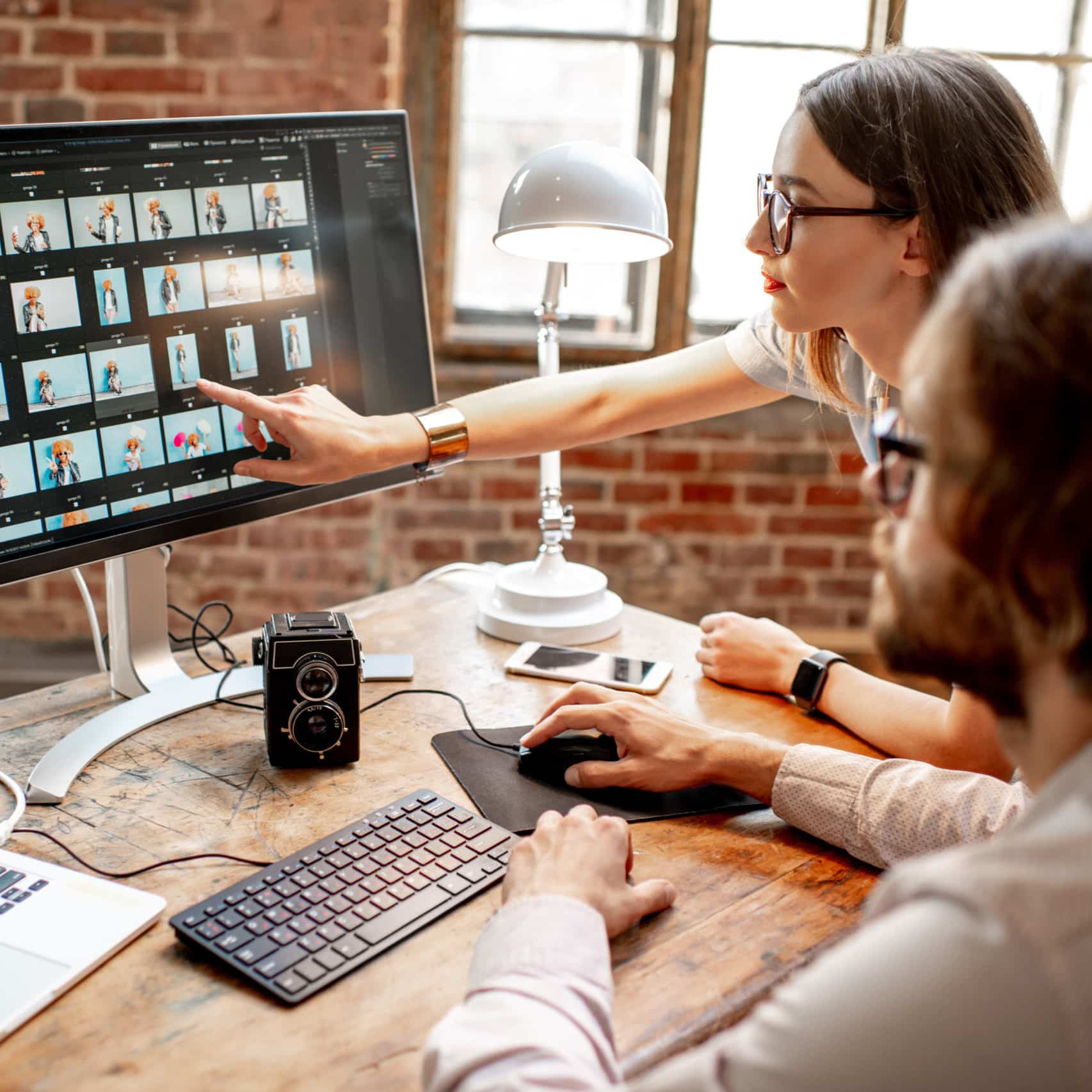 This may be the most exciting time in history to be entering the digital media and graphic design fields. We've seen the impact of beautiful design in action, from Charity Water's beautiful campaigns to Nike's Girl Effect video.
Bushnell's innovative Digital Media and Graphic Design Program is designed to prepare you for the exciting world of digital communication. Students will be working with real clients from the very beginning of the program using all the methods that professionals in the field utilize.
Business Graduate Programs
Business Online Programs
Why Choose

Bushnell?
Bushnell's Digital Media and Graphic Design degree program offers a unique blend of innovative digital media and graphic design skills, emphasizing the importance of social good. By employing cutting-edge tools and software utilized by industry professionals, students not only enhance their design abilities but also prepare for fulfilling careers in this high-demand field. This program equips students with practical and forward-thinking skills, positioning them at the forefront of career opportunities. Mastery of digital creativity empowers individuals to advance in their current careers, transition to new ones, and achieve their professional aspirations.
Students will actively engage in practical work experiences within a professional consulting team, creating impactful campaigns and specific digital design pieces for diverse clients. By partnering with local and international nonprofits, students gain valuable insights into how they can design and create for the greater social good, making a difference in their community and around the world. This hands-on approach not only hones their skills but also emphasizes the program's focus on social good, enabling students to make a meaningful impact on people's lives both locally and globally. Through this comprehensive program, students are not only prepared for successful careers but also inspired to utilize their expertise for meaningful societal change.
Program Objectives
Graduates of this program will:
Distinguish

core values that define a customer-centric approach to digital media and graphic design, aligned with social good

Use the principles of professional web design techniques and best-practices workflows

Work proficiently with the industry standard software
Courses
Core Classes
Design Thinking/Principles of Graphic Design
Digital Design Tools
Multi Media Lab
Digital Graphic Design For the Web
User Interface and Experience
Internship
Capstone: Designing a Brand Identity
Communication Theory
Copywriting for Media
Multimedia Communication
Multimedia Communication Lab
Digital Communications for Community Good
Elective Skill-Based Courses
Choose 3
Photography & Lighting 

Motion Graphics

Visual Communication

Digital Audio 

Digital Storytelling 
Skills Courses
Interpersonal Communications

Digital Marketing

Emergent Technologies
Capstone Project
The Capstone Course allows you to create design pieces for an actual client and manage their assets from start to finish in a hands-on, real-world marketing experience.
Program Distinctives
Begin working with real clients from the very beginning of the program
100% of faculty actively engaged in the digital media and graphic design field
Average class size of 14
12:1 student-to-faculty ratio
100% of students graduate with at least 135 hours of field experience
Career Opportunities
Careers with a bachelor's degree in Digital Media & Graphic Design include:
Digital Media Photographer
Animator
Graphic Designer
Video Game Designer
Web Analytics Specialist
Web Developer
Creative Director
UX designer
Production Artist
Product Developer
Art Director
Marketing Specialist
Multimedia Artist or Animator
Content Creator
Digital Content Producer
Social Media Manager
Video Editor
Multimedia Designer
Business Partners
Holt International
Harvest House Publishers
Circle Media, Inc.
Isler NW LLC
Base Builder
Kidsports
Roseburg Forrest Products
The Boys and Girls Club
Columbia Bank
Whitmire & Associates
Elk Horn Building
Hood River Mortgage Group
Beaudet Jewelry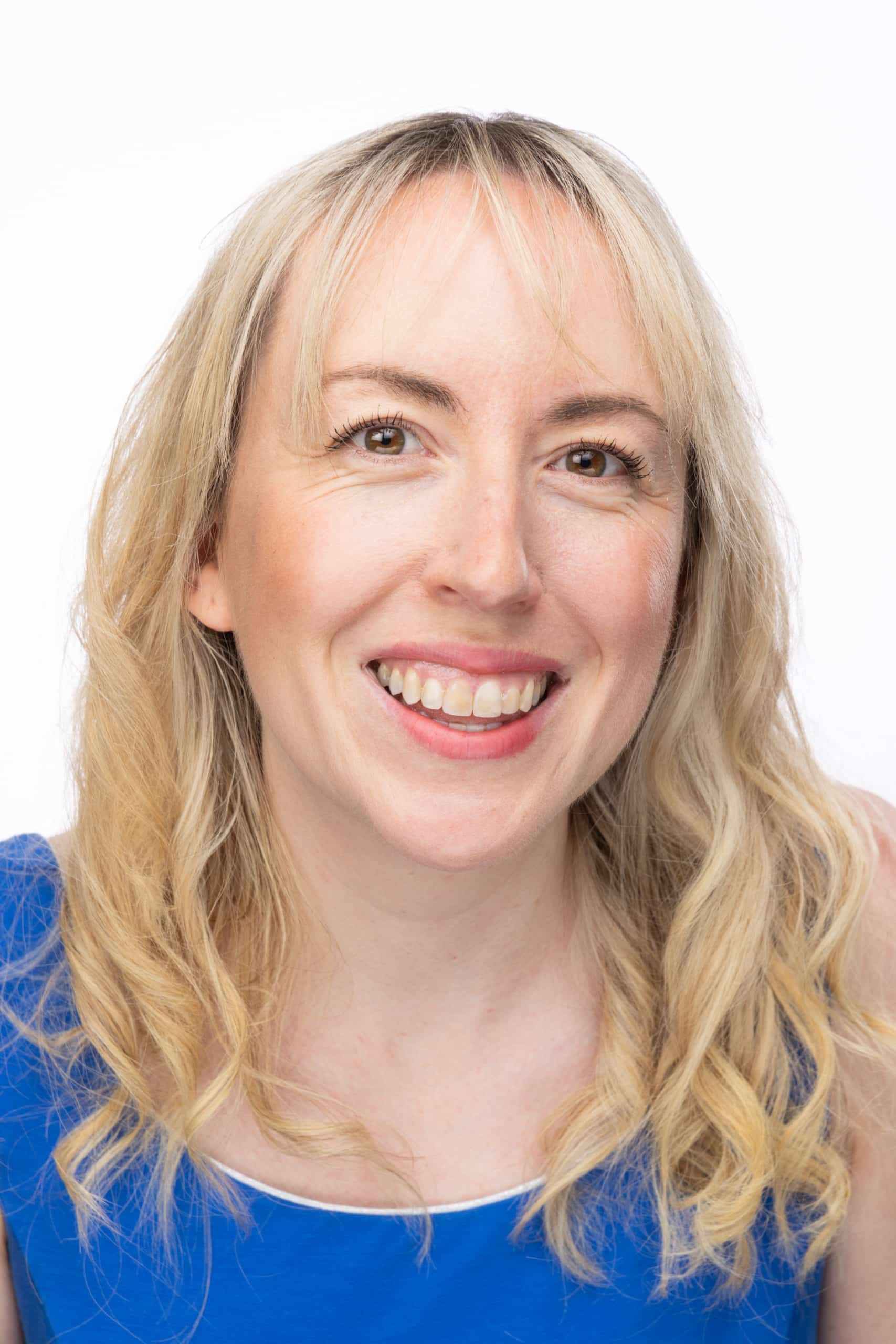 Meet the Faculty
Christy Silverthorne, M.A.
Program Director
"Often the importance of graphic design is overlooked and underutilized. In Bushnell's program students will work alongside professionals, gaining real world, hands-on experience in creating graphics that aren't just aesthetically pleasing but that support the message that's being put forth.
By partnering with local and international non profits, students will also get a chance to make a difference in the world and find purpose in their work."