Accelerated Dual Degree
Pathways (4+1)
Online or In Person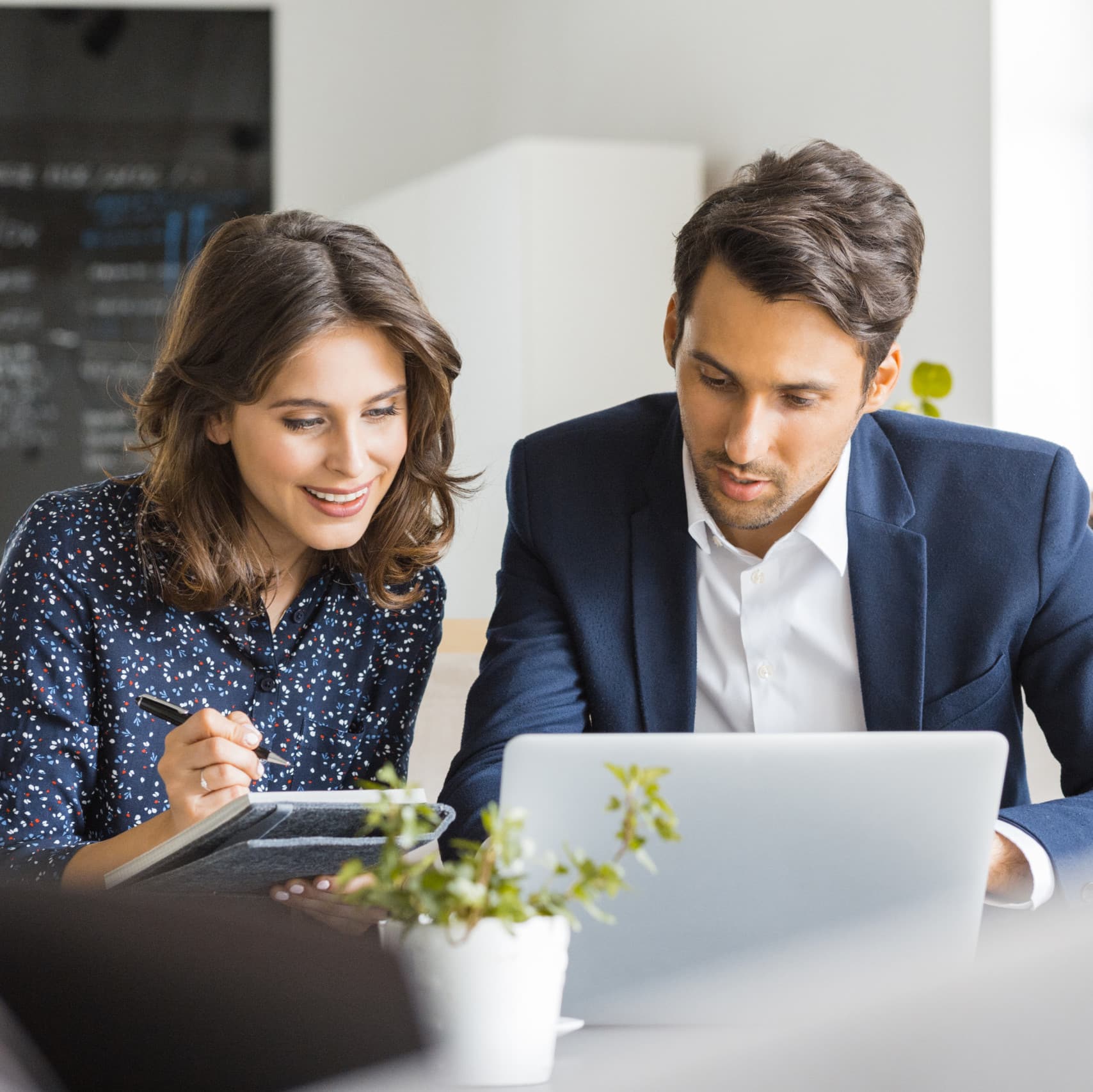 Take your education to the next level by developing a robust combination of knowledge and high-level skills to put you on a fast track towards earning your Master's Degree and open your career path to enriching possibilities.
Why Choose

Bushnell?
The accelerated dual degree pathway provides two options that are available to traditional undergraduate and online/evening students. You can choose between a Bachelor's of Science in either Accounting or Business Administration while simultaneously pursuing either your MBA or Master of Arts in Leadership or a Bachelor's of Science in either Kinesiology: Coaching and Athletic Administration or Business Administration while simultaneously pursuing your Master of Arts in Spots Management.
Accepted students replace two undergraduate courses with two graduate-level courses during their senior year. After completing your bachelor's degree, you'll continue directly into the online graduate program while gaining professional work experience. Students are also eligible to apply for a unique dual degree assistantship, which could save up to 25% off their graduate school tuition.
Business Track Overview
Undergraduate degrees to choose from:
Graduate degrees to choose from:
Sports Management Track Overview
Undergraduate degrees to choose from:
Graduate degrees to choose from:
Program Benefits
Accelerated completion: A direct path and preadmission to a graduate program allows students to complete the bachelor's and master's degree efficiently.
Financial Savings: Undergraduates take their two  graduate-level courses at the undergraduate tuition rate – saving of $4,000+
Regular Mentorship: Every student in the dual enrollment program is paired with a School of Business, Leadership & Technology (SBLT) faculty mentor to help develop their skills and apply what they learn to real-world situations. Students and their faculty mentor will meet every semester for the duration of the pathway.
Tuition assistance: Up to 10 graduate assistantships will be available annually for students to earn work experience while in the MBA pathway. Dual-enrolled students will be eligible to apply for these during the fall semester of their senior year. Assistantships are competitively awarded and could equal a 25% graduate tuition scholarship in exchange for 10 hours of work per week through the SBLT, Bushnell Admissions, Bushnell Advancement, or another area of the University. Students may apply and compete each fall for an assistantship. Cannot be combined with Bushnell's Vision and Call Internship Program.
Admissions Requirements
Eligible applicants to the dual enrollment pathway must:
Be currently enrolled in the online or daytime undergraduate program at Bushnell University in any of the following areas: accounting, business, kinesiology; Coaching and Athletic Administration concentration
Students must have at least one-year left in their undergraduate degree to be eligible for the dual pathway
Have a cumulative GPA of 3.0
Apply by the annual deadline for enrollment in the pathway – August 1st*
Students who are accepted for dual enrollment must:
Maintain a cumulative 3.0 GPA
Complete at least 90 semester credits of undergraduate coursework before beginning their graduate-level courses
Complete and pass the graduate orientation course, including two assessment exams, during their senior undergraduate year
Meet with their SBLT faculty mentor at least once per semester for the duration of the pathway
Work at least part-time during the graduate program (after completion of the bachelor's degree)**
*Applications will be available in the fall of 2023 for assistantships during the 2024-2025 academic year.
** Assistantship work fulfills the part-time work requirement for the dual enrollment pathway.
Transferring Credits
Already have credits? Click here for information on transferring credits. 
Program Objectives
Graduates of this program will:
Demonstrate knowledge of fundamental concepts and principles of Accounting
Verify, organize, analyze, and apply data and use quantitative decision-support tools to provide effective solutions to accounting problems
Identify ethical issues and apply ethical principles and Christian values to organizational decision making
Demonstrate effective professional communication skills
Life After Graduation
A sampling of where our graduates are employed includes:
Disney
Bushnell University
Phoenix Suns
Sheldon High School
Lululemon
Northwest Community Credit
Oregon Community Credit
Western Governors University
Portland State University
Brinoch LLC
Tethrow Resort
SJA Enterprises
Business Mentors
Total Performance Logistics
Pak Tech
Moss Adams
Houch Evarts Company, LLC
Isler Northwest, LLC
Jones & Roth CPAs and Business Advisors
Zirkle, Long & Associates
Lime
Guild Log and Timber
Private Tax Firms
Willamette Water Company
Business Partners
Holt International
Base Builder
Kidsports
Roseburg Forrest Products
The Boys and Girls Club
Columbia Bank
Whitmire & Associates
Elk Horn Building
Hood River Mortgage Group
Beaudet Jewelry
Moss Adams
Buchholz & Garber
Al Houck
Isler Northwest LLC
Cushman CPA
Zirkle, Long & Associates
Jones & Roth
Northwest Community Credit Union
Edward Jones
Tuition & Fees / Financial Aid
Military & Veteran Benefits
Slide 1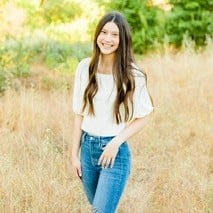 "Bushnell offering the Accelerated Duals Program allows me to graduate with my MBA in a timelier manner. Professors have inspiring advice for setting both career goals and life goals and have endless contacts they are so willing to connect you with. I've learned how to manage my time, how important community is, how to prioritize, and most importantly, leaning on God through the chaos, stress, struggles, as well as recognizing God's blessings amidst. I believe that although Bushnell offers so much, they thrive in their ability to care for students. Bushnell not only wants what's best for their students' academic success but the overall well-being of every student." 
-McKayla Williams, Class of 2024
Slide 3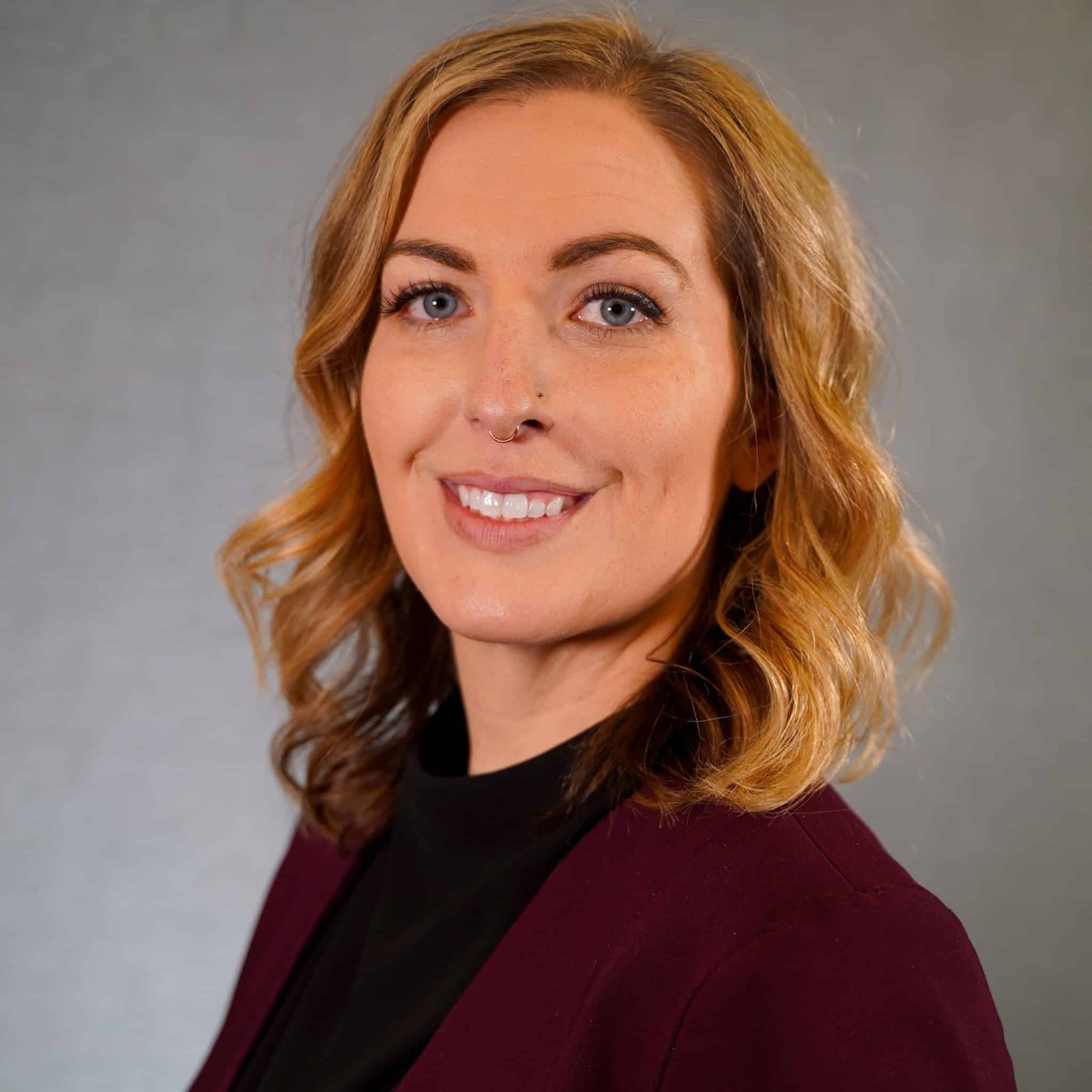 "A master's degree is becoming increasingly more valuable, so participating in an Accelerated Dual Program saves tuition costs and allows me to graduate quicker by getting dual course credit for my undergraduate and master's degrees. Bushnell University provides me with crucial skills, knowledge, and practical experience to be successful in the business world. In addition to gaining business knowledge, I'm developing lifelong analytical and evaluative skills, which benefit my career but also allow me to manage my life more efficiently, allowing me to become a better human being." 
-Savannah Marler '23
Slide 2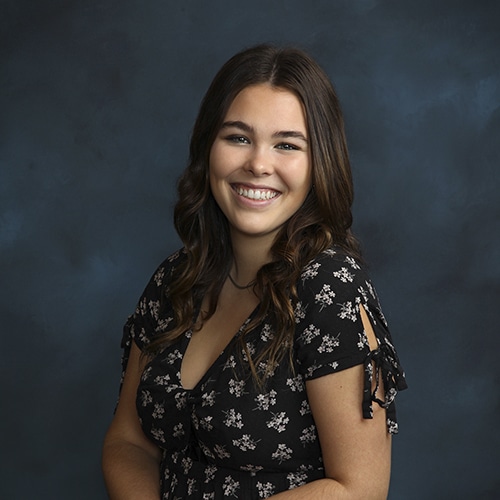 "The accelerated duals program is extremely beneficial because it is saving me time and money for my future. I have appreciated the small class sizes at Bushnell because I have been able to form meaningful connections with my professors. Studying next to the U of O has also been very helpful because they have lots of job and internship opportunities, while still getting a private education." 
-Peyton Ritchie '23
Slide 2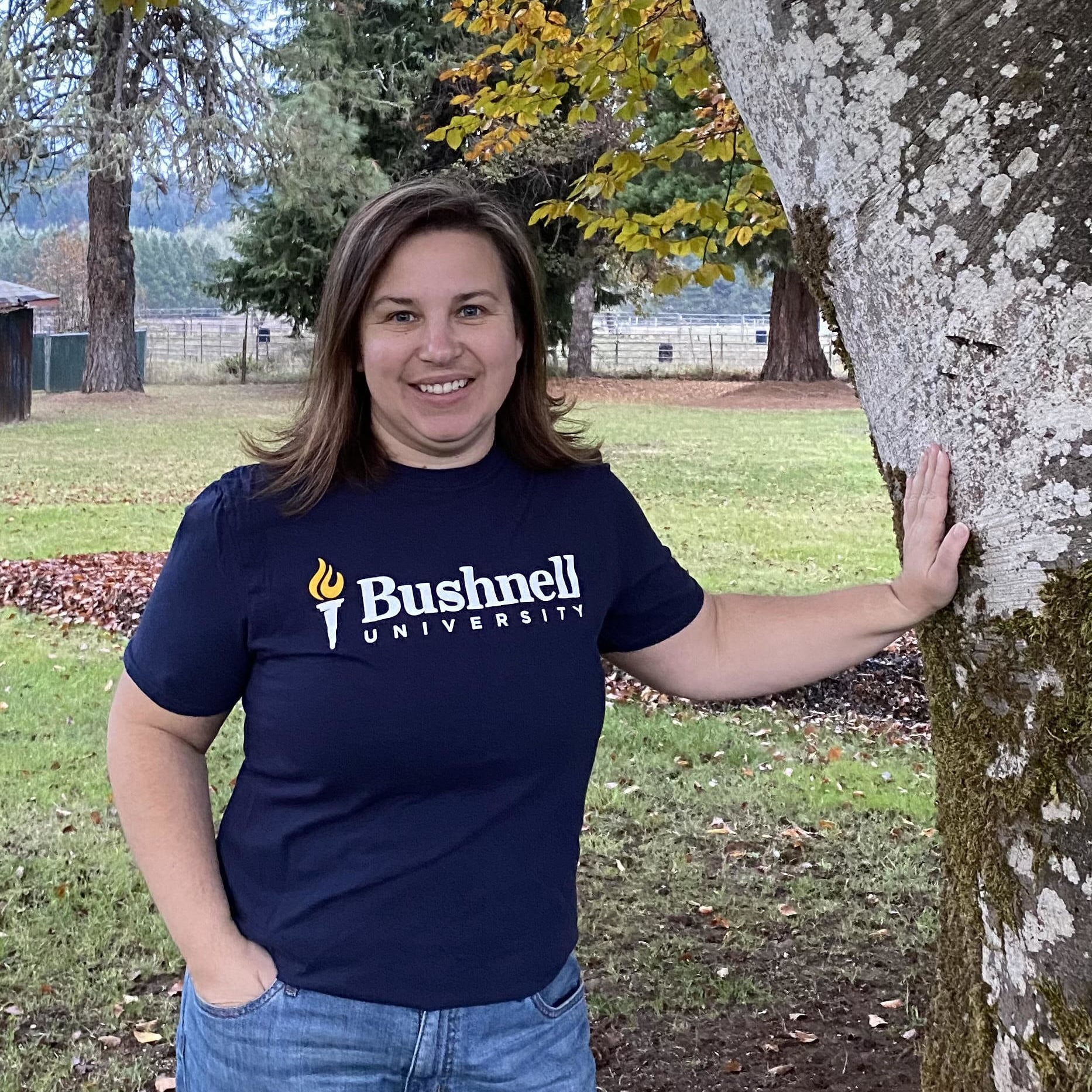 "The Accelerated Duals program is a benefit for me in that I work full time as well as a full time wife/mother and it allows me to move quickly through the program. I chose to come back to school in order to finish my degree so that I could further advance my career. I love being able to go to school completely online as it allows me to fit my education into my schedule. If I would not have been able to take all my classes online school would not have been an option to me." 
-Jennifer Violette, Class of 2024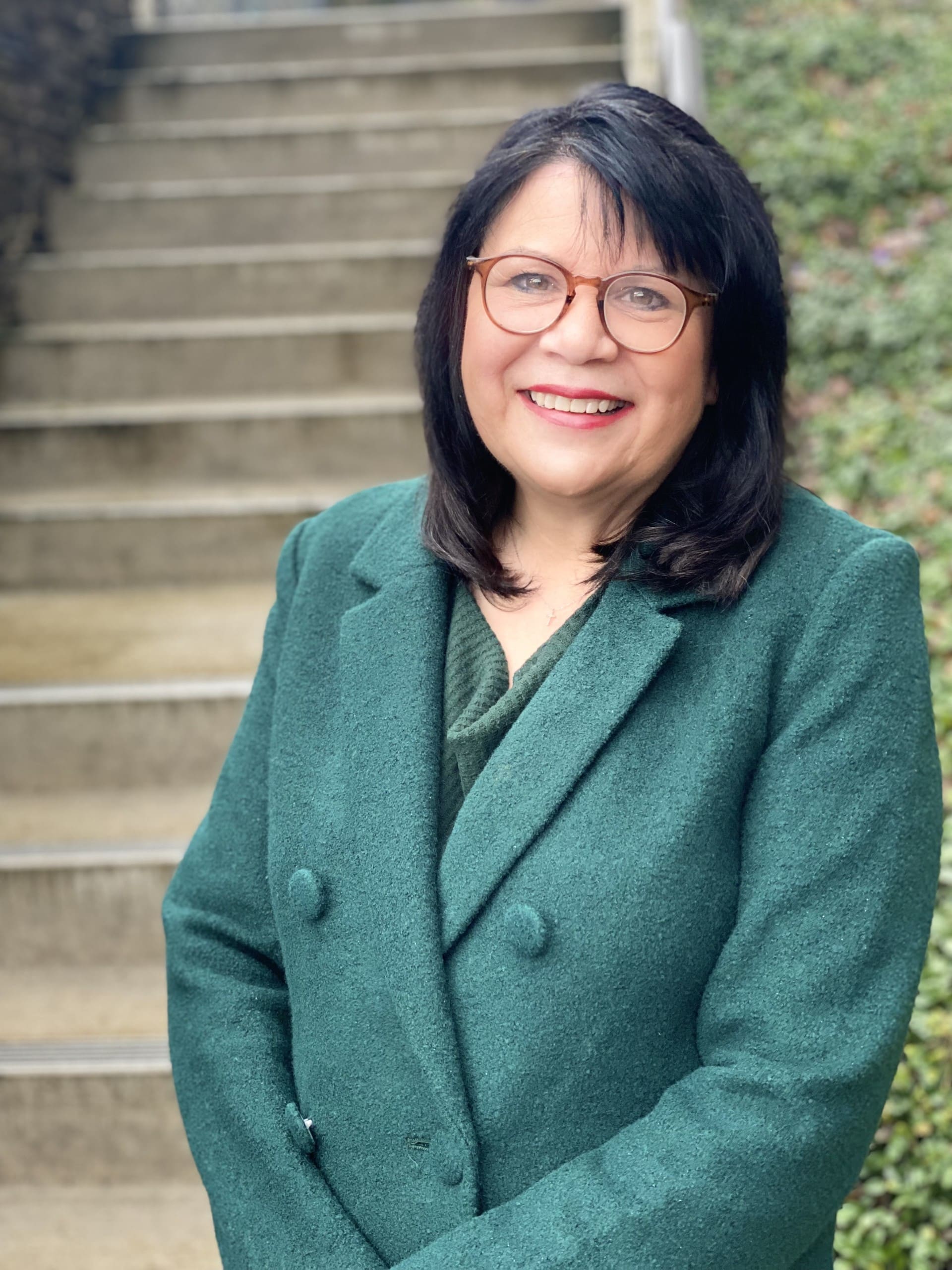 Meet the Dean
Latrissa Lee Neiworth, Ed.D.
"The School of Business, Leadership, and Technology brings together all the critical elements needed to be successful in today's world — business acumen, inclusive leadership, and cutting-edge technology.
When combined with our mission of wisdom, faith, and service, we offer an experience unparalleled by any other university of our size across the U.S.  We see it every day in our graduates, who are successfully helping to change the world for the better in a wide variety of professional fields."