"…it is a building that would reflect credit upon any city, no matter what its size" – Eugene Daily Guard, October 19, 1908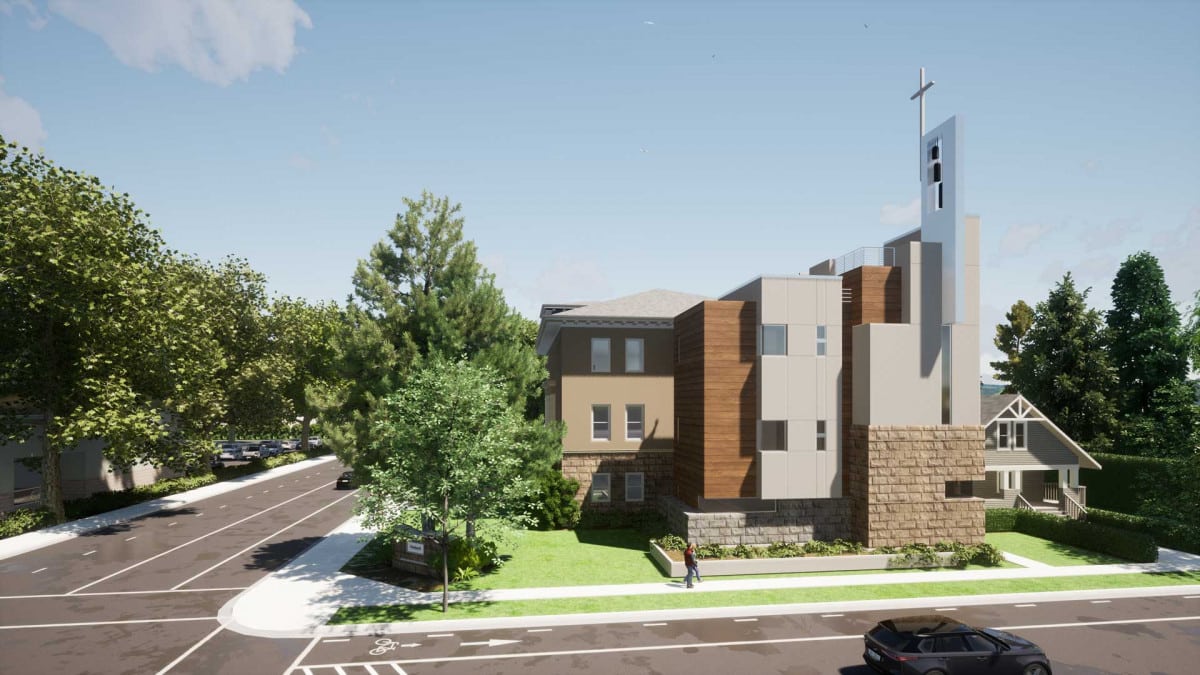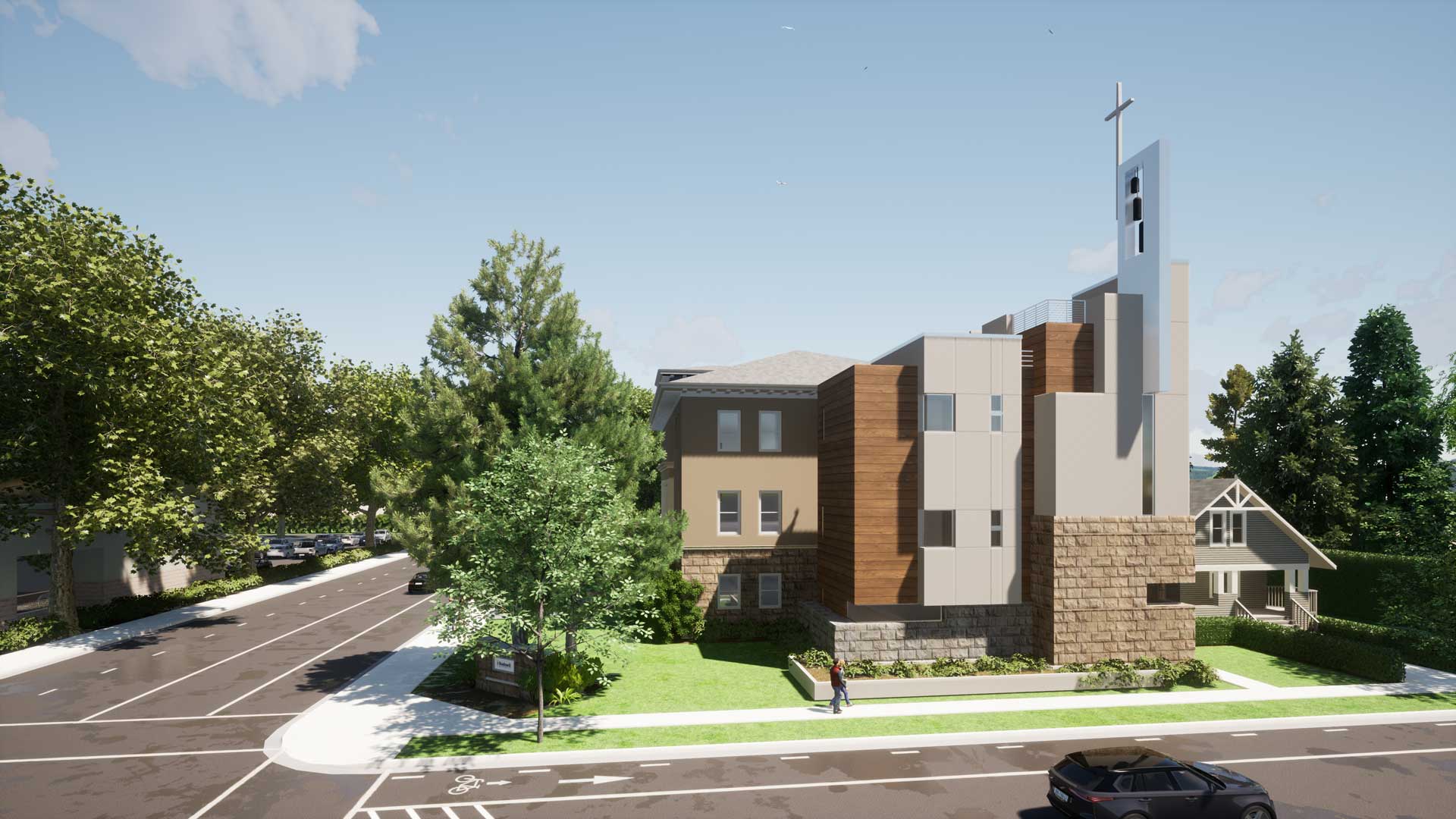 Goodrich Hall has been serving our campus since 1908, housing classrooms, administration, and even the library in early days. For the last few decades, usage has gone down to a 30% occupancy because of accessibility issues.
To preserve this historic building, a four-story tower will be constructed adjacent to Goodrich near Alder Street, with bridges that link to the original building. The tower will have an elevator with restrooms at each level, and a bell tower with a cross overlooking the campus.
Three bells will call the campus community to chapel and celebrate occasions such as convocation and commencement. A cross will stand close to six stories high, representing our faith and the centrality of Christ to a watching world.
This will provide critical access and necessary services, while making a visible statement to the community. The main body of Goodrich Hall will be renovated allowing us to use the existing 9 classrooms and 25 offices.
The current offices are less than ideal and the classrooms are tired and archaic, with old chalkboards and whiteboards, relics of bygone learning modalities. The nine classrooms and twenty-five offices will receive a fresh coat of Beacon care, and even some restructuring to make each working and learning environment both beautiful and functional for today's needs.
The cost of the Goodrich Hall project will be $3,160,000.
Goodrich Hall, a building with great history and significance, will once again become a center of the campus experience.