The Song Nai Rhee Honors Program provides students with the opportunity to challenge themselves with rigorous academic curiosity across the curriculum. This program makes us more attractive to high achieving students and gives every student the opportunity to deepen their scholarly pursuits.
Endowing the program will provide long-term sustainability needed to recruit and retain talented faculty and students to the Bushnell community. Funds will also be used to create a source of revenue for ongoing program expenses such as guest lectures, faculty development, academic conference fees, and undergraduate research opportunities.
Dr. Song Nai Rhee is Academic Dean Emeritus at Bushnell University and is honored for his legacy of scholarship and service to the University. A graduate of the Class of 1958, Dr. Rhee was known for his commitment to academic excellence and to the integration of faith and learning while serving Bushnell University for 37 years, retiring in 2000.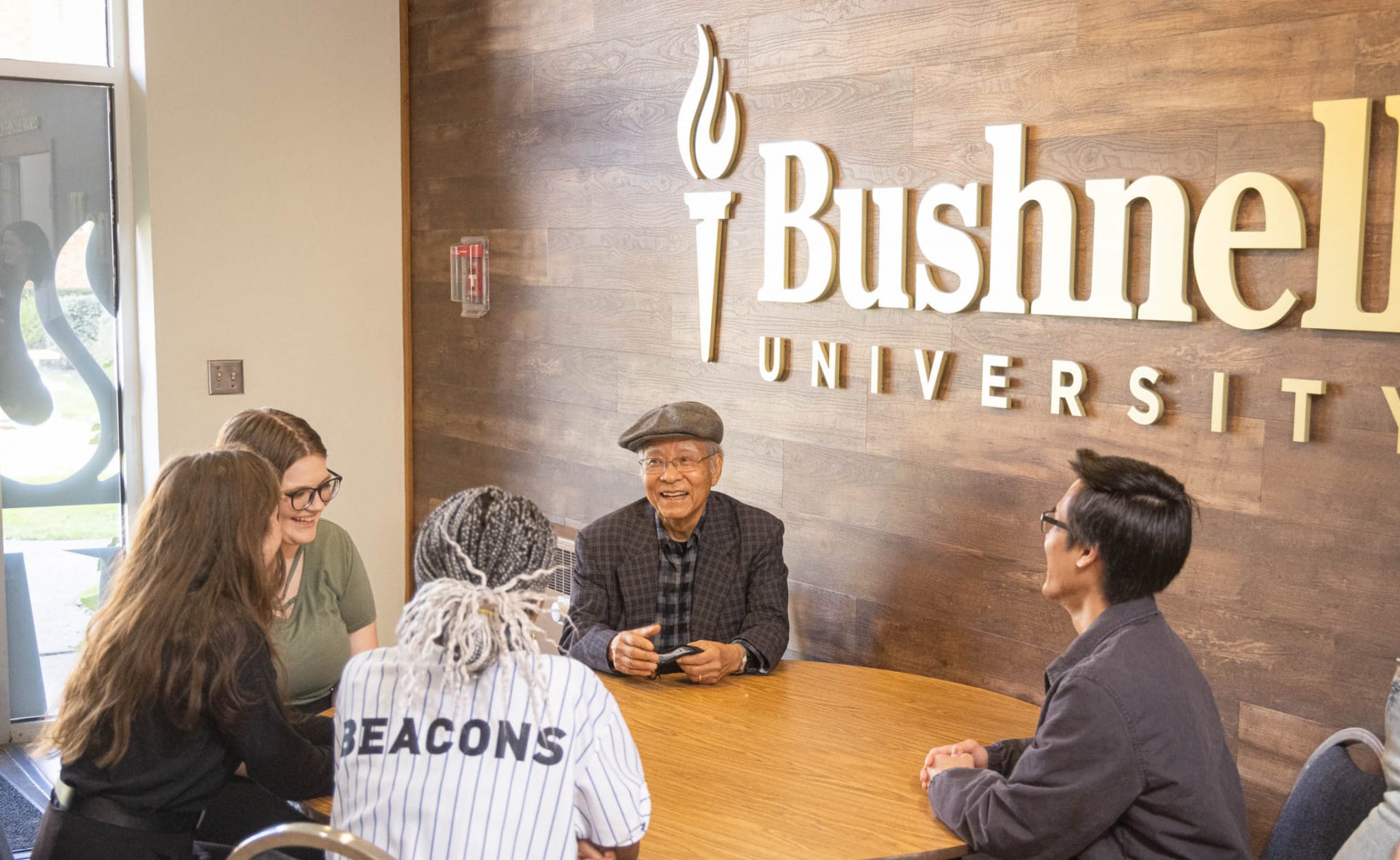 Our goal is to create a $1,000,000 endowment to drive the depth and future of this program.
Read in more detail about Dr. Rhee's legacy and impact with students in The Beacon magazine.